Frankford gets a computer lab through PhillyRising initiative [slideshow]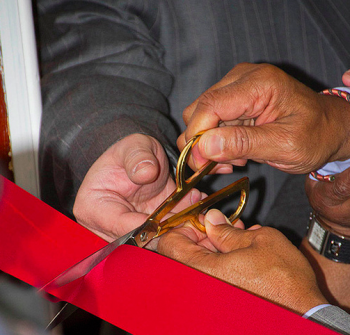 With partners PhillyRising and Temple University, Frankford got a computer lab Friday.
The Frankford Community Development Corporation celebrated the grand opening with Mayor Michael Nutter, City Managing Director Rich Negrin and Manny Citron, PhillyRising's Northeast coordinator. The CDC has been working with PhillyRising on several community improvement projects since the city brought the program to the neighborhood a year ago.
Residents can make an appointment (215-743-6580) to visit the lab, or stop by during public hours: Monday, Wednesday and Friday from 10 a.m. to 3 p.m.; and Tuesday and Thursday from 10 a.m. to 7 p.m.