Former prosecutor takes a shot at Meehan's congressional seat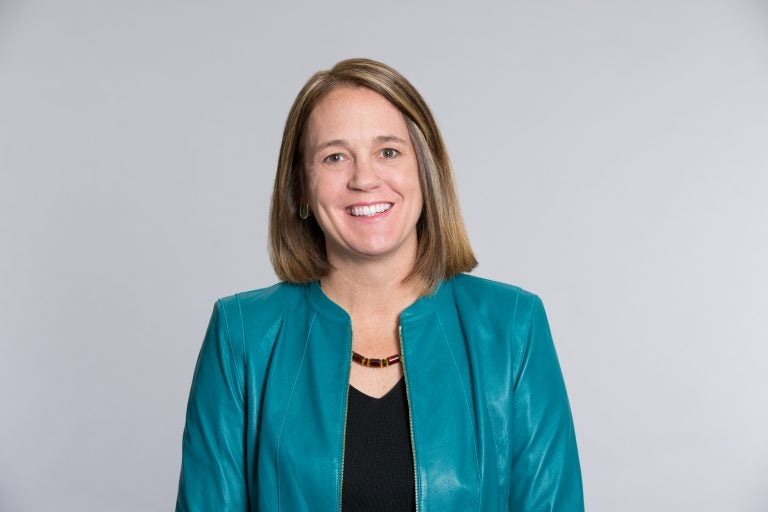 There's a new Democratic candidate for the suburban congressional seat held by Republican U.S. Rep. Pat Meehan, who in January decided not to seek re-election in the wake of a sexual harassment scandal.
Ashley Lunkenheimer, 43, is a first-time candidate for office who said she was stirred to activism by the election of Donald Trump.
Lunkenheimer, who took one of her daughters to join last year's airport protest of the president's travel ban, said she made up her mind to run after the Women's March on Philadelphia last month.
"I came home, and people said, 'You need to do this,' " she said. "And I realized I needed to try to make a difference."
Lunkenheimer isn't just a protester. She spent nine years as a federal prosecutor in Eastern Pennsylvania, where she says she learned something important.
"When you are a prosecutor, you really understand how tremendous the power of the government is to do good," she said, adding that she also sees how power can be abused.
Lunkenheimer, who has worked as senior counsel for managed care company AmeriHealth Caritas, said she wants to focus on health care.
When I asked if she'll push for a single-payer health care system, Lunkenheimer said she's still working out her platform, but will make access to quality health care a priority.
I also asked whether she favored immediate impeachment of the president, which another candidate, Dan Muroff, advocates.
Lunkenheimer said her experience as a prosecutor tells her to wait for independent counsel Robert Mueller to develop more evidence in his investigation of Russian meddling in the 2016 election.
Lunkenheimer lives in Media with her wife and three children.
Growing field, changing district
Lunkenheimer joins six other announced Democratic candidates for the congressional seat that currently includes parts of five counties, but could soon be redrawn by a court order and become largely a Delaware County district.
The Pennsylvania Supreme Court has found all the state's congressional districts to be unconstitutionally gerrymandered. It ordered the Legislature and governor to approve new boundaries by Feb. 15, or expect the court itself to craft a remapping plan.
The filing period for congressional candidates, which was supposed to begin next Tuesday, has also been delayed.
Candidates can begin circulating and filing nominating petitions Feb. 27, and they must have them completed by March 20. The primary is May15.
The other announced Democratic candidates include Muroff, a former congressional staffer; bioengineer Molly Sheehan; real estate agent Elizabeth Moro; state Sen. Daylin Leach; attorney and former CIA officer Shelly Chauncey; and state Rep. Greg Vitali.
IT executive Drew McGinty dropped out of the race last week.
So far only one Republican candidate has declared for the May primary that I'm aware of – Joseph Billie, who's website says "Build the Wall, Pro-Life, NRA member."
Delaware County Republican Chairman Andrew Reilly told me he's heard from nine people who are interested in running, and expects many to announce their intentions soon.
UPDATED:  An earlier version of this story failed to include Billie's candidacy for the Congressional seat.
Disclosure: Lunkenheimer's mother, Molly Shepard, served as chair of WHYY's board of directors for six years, from 2001 to 2007, and served on the board until last September. She's no longer a board member.