Food bank: Shutdown hit prison workers especially hard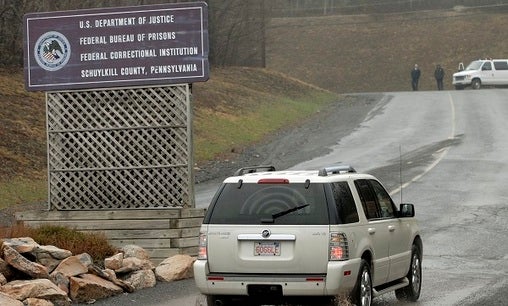 Then end is in sight for the federal government shutdown after President Donal Trump announced a deal to resume operations through Feb. 15. In central Pennsylvania, a regional food bank has been distributing extra goods to workers who have been furloughed for more than a month.
One group has been particularly hard hit by the shutdown: prison workers.
Pennsylvania is home to nine federal prisons, and a lot of the guards and other staff have been working without pay.
"Those are really large workforces," Central Pennsylvania Food Bank director Joe Arthur said. "And then there's the pay scale — contrary to public belief, a lot of federal workers don't make a lot of money."
Arthur said when his team was making a plan to give furloughed workers extra services, they knew they'd need a different approach for people who work in prisons.
For one thing, they're based far from the food bank's hubs in Harrisburg and Williamsport.
"Serving them at the prison makes it a little bit easier for them," Arthur said. "And they can save gas money, which is an issue."
On top of handing out food to the furloughed three nights a week from their warehouses, they've made several trips to bring food to the two federal prisons in a 27-county zone.
"I think that comes out to 30,000-40,000 pounds of food. But most people can't really relate to that — that's a tractor-trailer load," he said.
All told, the food bank has provided meals to about 800 people over two weeks. Arthur estimated 600 of those people have jobs at prisons.