Fire damages landmark building in Moorestown, NJ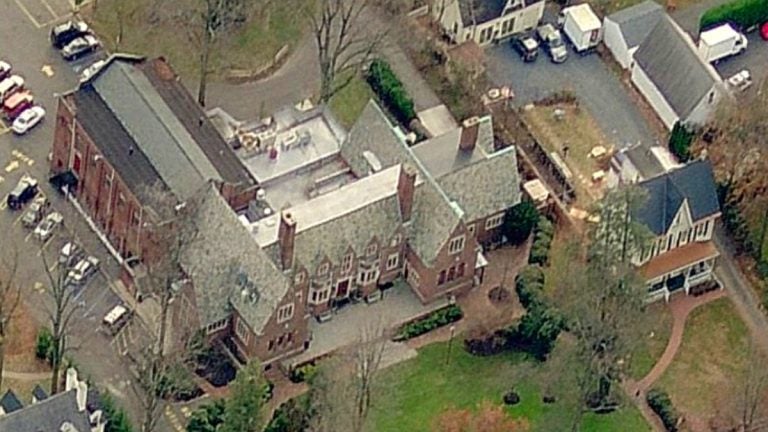 Investigators are trying to find out what caused a fire that tore through a landmark building in southern New Jersey.
Authorities say the blaze broke out just before 5 p.m. Tuesday and tore through the Moorestown Community House. It took firefighters about an hour to control the blaze.
Officials say no injuries were reported.
The house opened in 1926 and plays host to weddings, meetings and other gatherings. Its executive director, Brad Kenney, says they hope to repair the damage quickly.
A message posted on the Moorestown Community House Facebook page thanked people for posting their support after the fire:
Friends and Neighbors,We are overwhelmed by your support and are so grateful for your many well wishes. This was a very unfortunate occurrence for our beloved Community House. The fire is out and we have already set our plans in motion to restore our home. The fire damage appears to have been contained to an upstairs room in the building and areas like our ballroom and garden room appear to be without any serious damage. We will continue to keep the community informed as we work to resolve and restore our building so it may continue to serve this town that it loves so much. Thank you to those of you who have offered your support and help, we will certainly be calling on you in the future! The town worked together to build this amazing building back in 1926, and together, I know we can handle any challenge that comes our way.