Fire and Ice festival returns to Mt. Holly Jan. 30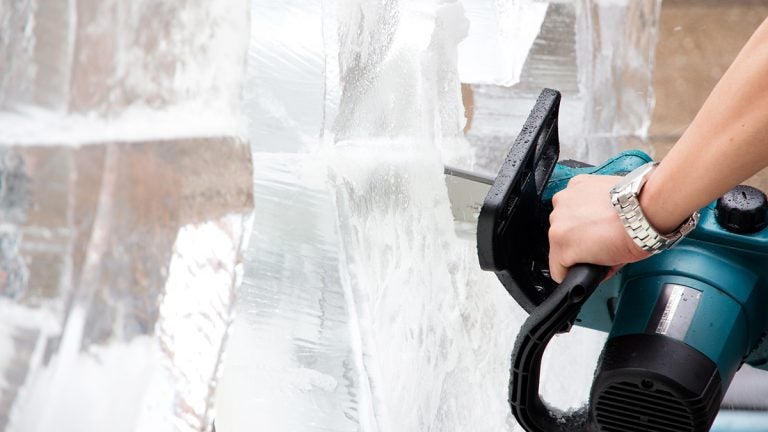 Opposite temperature extremes come together again for the 23rd annual Fire and Ice Festival in Mt. Holly on Saturday, Jan. 30, 2016.
The free event features more than a dozen professional and amateur ice carvers and Burlington County's top chili cooks.
Ice sculptors will be competing for cash prizes totaling $3000 as they craft their frozen works of art from 300 pound ice blocks, using chainsaws, die grinders, chisels and even odd tools like electric irons. The carving takes place outdoors from 10:30 a.m. to 3 p.m. on High St. in the business district and in the Mill Race Village on White St.
Area restaurants will vie for the People's Choice Award for best chili in Burlington County. Votes may be cast by obtaining a free ballot at the festival information booth.
Former Flock of Seagulls guitarist and star of the Rockin' Road Grill reality show, Eddie Berner will also be giving a chili cooking demonstration.
Want even more fire? There will also be blazing performances from fire breathers and fire dancers in the afternoon.
Those looking to cool off with a frosty beverage can head over to the craft beer tent on Church St., where they'll be serving up suds from local breweries including Neshaminy Creek Brewing Company and Mt. Holly's own Spellbound Brewing.
In addition to the ice and fiery food, there will also be plenty of family-friendly activities like dog sledding demos, fire engine rides, wildlife and alpacas on display, cupcake and gingerbread decorating competitions, plus a Revolutionary War encampment.
Saturday, Jan. 30, 11 a.m. to 4 p.m. – various downtown locations, Mt. Holly, NJ.