Financial Perspectives: Lessons we can learn from Greece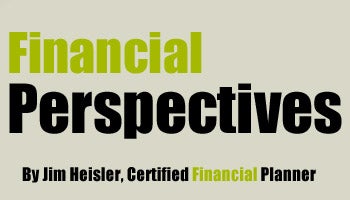 There have been a number of stories in the news for months about the issues that Greece is facing.
The country has been living way beyond its means for years. The impact of spending more than they bring in and creating a system of entitlement programs is having a horrific impact on the economy there. Unemployment has soared, wages have fallen, pension program benefits have been restructured and a result there is significant unrest in the country.
Similar things are going to happen in some of the other European Union countries like Italy, Spain, Portugal and France. The European Union is trying to deal with this with Germany leading the way. Germany has the largest economy in all of Europe and is in the best financial shape. The trouble is that the German citizens do not want to be the backstop for all the countries in the Union.
The reason I bring all this up is that we are headed down the same disastrous path as Greece and the other countries if we do not start making some difficult decisions. The challenge is that these decisions will have an impact on our economy in the short run. Here is a summary of the things that we have deal with. Regardless of your political affiliation, these things must be dealt with – and soon – so that our kids and grandkids do not have to pay for 60 year's worth of mistakes.
Social Security reform: A number of changes are on the table around this. First, the minimum age will need to be raised – possibly to 65 or 66. The age to receive maximum benefits may also be raised to 70. Next, increasing the maximum wages on which social security taxes are levied. Finally, reforms in the Social Security disability system could also occur, as well.
Medicare reform: This is the single biggest liability as a country that we face. The future liabilities for Medicare dwarf those of Social Security. Identifying a way to provide a government administered health care program for our senior population that will not bankrupt us needs to occur now. We can't wait any longer for this. With all the great minds we have in this country we have to bite the bullet and implement a cohesive reform program quickly.
Balanced budget: We have not had a balanced budget since the Clinton administration and there are many reasons why, including two major recessions (2001 and 2008) and our engagement in two full-scale wars. Now that these wars are winding down we have to institute fiscal reforms now to and try and put a "finger in the dike".
Tax reform: This has been talked about for years, but there is no better time than now to institute a meaningful tax reform that will simplify things and make the process of filing returns much less painful and complicated. Billions of dollars per year are wasted in our economy each year in the processing of tax returns. Think about the cost savings that we could have if the IRS were reduced in size or eliminated.
These are just some of the things that we have to think about to try and right our financial ship. If some of these things resonate with you, I urge you to bring writing letters or calling your congressman and let your thoughts be known.
Jim Heisler is a Certified Financial Planner with Family Wealth Services in Holmesburg. You can read all his Financial Perspective columns here.
Registered Representative, Securities offered through Cambridge Investment Research, Inc., A Broker/Dealer, Member FINRA/SIPC and Investment Advisor Representative, Cambridge Investment Research Advisors, Inc. a Registered Investment Advisor. Family Wealth Services, LLC and Cambridge are not affiliated.
Jim Heisler, CFP®, CDFA™, CASL™ Family Wealth Services, LLC is located at 8275 Frankford Ave. (215-332-4968)
The views expressed are not necessarily those of Cambridge and should not be construed as an offer to buy or sell any security. These situations are hypothetical in nature and do not represent a specific client.