Financial Perspectives: An easy way to set and track your goals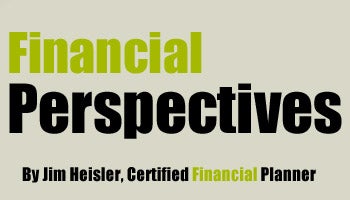 With the start of the new year many people would like to get their financial house in order. One of the challenges is that you may not know where you stand at any given time.
What if you could go to one place to see what your account balances were, what bills were coming due, where you are spending your money and how your investments are performing?
That place is Mint.com. The first step in the process is to set up the linkage to your bank accounts, investment accounts and credit cards. Then, every time you have a financial transaction, Mint will categorize the expense based on the name of the company/store where you made the purchase.
You can refine the categorization based on your criteria if you wish. You can then choose to set up a budget in the system, which will help you set parameters by expense category. Once you determine how much money is left at the end of the month, you can then deposit that into your savings/investment program.
The site can also be set up to include your loans – mortgage, student loans, car payments, etc. You can then track and pay them along with your normal monthly expenses as well as keep tabs on your balances. By having it all in one place you can set up a strategy to pay down your loans more efficiently.
Finally, by including all your investment accounts you help to set and keep track of your long-term goals – whether it is saving for retirement or your kids' college education. The best thing of all is that you are able to use this system free of charge.
Good luck with setting and sticking to your financial goals in 2012!
Jim Heisler is a Certified Financial Planner with Family Wealth Services in Holmesburg. You can read all his Financial Perspective columns here.
Registered Representative, Securities offered through Cambridge Investment Research, Inc., A Broker/Dealer, Member FINRA/SIPC and Investment Advisor Representative, Cambridge Investment Research Advisors, Inc. a Registered Investment Advisor. Family Wealth Services, LLC and Cambridge are not affiliated.
Jim Heisler, CFP®, CDFA™, CASL™ Family Wealth Services, LLC is located at 8275 Frankford Ave. (215-332-4968)
The views expressed are not necessarily those of Cambridge and should not be construed as an offer to buy or sell any security. These situations are hypothetical in nature and do not represent a specific client.