Federal court vacates Montco woman's conviction in her friend's overdose death
The Third U.S. Circuit Court of Appeals ruled "drug delivery resulting in death" statutes were applied too broadly in this case.
The Third U.S. Circuit Court of Appeals has vacated the conviction of a Montgomery County woman who was sentenced to 21 years in prison for sharing drugs that later resulted in a friend's overdose death.
Emma Semler, 26, was prosecuted under the terms of federal "drug delivery resulting in death," or DDRD, statutes in connection with the 2014 overdose death of Jennifer Rose Werstler. Semler had helped Werstler, a friend, procure the drugs that led to her death.
Semler was tried under statutes primarily intended to stiffen penalties for drug dealers but eventually — and controversially — also deployed, sometimes on thin grounds, in the cases of drug users who helped others obtain narcotics.
As opioid cases spiked over the past decade, so did DDRD prosecutions — and Pennsylvania came to lead the nation in drug delivery prosecutions. Though the Tuesday decision in federal court would not directly affect those state-level prosecutions, attorney Peter Goldberger, who brought the appeal of Semler's case, said it was still impactful.
"It would encourage prosecutors who have doubts about using the drug distribution law in this way to act on those doubts, and not bring these cases against individuals suffering from addiction over the deaths of their friends when they're sharing drugs," Goldberger said.
Critics say applying the law in such a context encourages more solitary and thus more dangerous drug use, while discouraging users from calling emergency services in the event of an overdose.
In her opinion, Senior Third Circuit Judge Jane Richards Roth, who was appointed by former President George H.W. Bush, largely sided with those opponents. She stated the interpretation of DDRD statutes in the federal Controlled Substances Act had been too broad in Semler's case.
"We hold the definition of 'distribute' … does not cover individuals who jointly and simultaneously acquire possession of a small amount of a controlled substance solely for their personal use," Roth wrote in the opinion.
Semler first met Werstler in a Delaware County rehab, but both later relapsed. In 2014, Werstler asked Semler to help her buy heroin. She agreed, lending Werstler money to buy a syringe to inject the opioid and serving as a point of contact with a dealer. Along with Semler's sister, the women went to the bathroom of a West Philadelphia fast-food restaurant to use. When Werstler began to overdose, Semler attempted to revive her with cold water but ultimately fled the scene and did not call 911, according to court documents.
Semler was charged by former U.S. Attorney William McSwain's office in the death. During the trial, Semler's sister could not recall who actually completed the drug transaction, but she remembered Semler handing a baggie to Werstler.
The Montco native was ultimately convicted by a jury after a seven-day trial and sentenced to 21 years in prison — the judge chose a year above the minimum 20-year sentence, citing Semler's failure to call 911.
"This defendant acted with complete disregard for another human life, the life of a supposed friend," said then-First Assistant U.S. Attorney Jennifer Arbittier Williams, who defended the conviction in a newspaper op-ed. (She succeeded McSwain in the office and is currently acting U.S. attorney.)
Werstler's family, at the time, praised the decision.
"There is no winning family. [Semler's] family is going to be devastated," said Margaret Werstler, her mother. "But they can at least visit her."
The defense, however, argued that the government had failed to prove Semler had actually distributed the fatal dose, and later appealed the conviction.
In the decision this week, the Third Circuit found the reading of the law — that any physical handoff of drugs constituted felony distribution — was so broad as to be "unreasonable" and a misconstruance of the original legislation, which targeted drug traffickers. The opinion found that under this interpretation of the law, two drug users sharing a pipe or a person who is handed a bag of drugs by a dealer but hands it back could all be considered to be distributing narcotics.
"Such an interpretation diverts punishment from traffickers to addicts, who contribute to the drug trade only as end users," wrote Roth. "Moreover, given the prevalence of shared drug use, a too-broad construction of `transfer' risks arbitrary enforcement."
But the opinion was not held by the full court and does not constitute binding precedent.
Judge David J. Porter, who was appointed by former President Donald Trump, dissented. He argued that the dictionary definition of "transferring" drugs was clear, and that the majority was attempting to enact softer drug policies from the bench.
"Semler's giving heroin to Werstler easily fits within the meaning," Porter wrote. "Drug dealers and addicts, often operating in the shadows and through intermediaries, are likely to create all manner of convoluted fact patterns raising knotty questions affecting title and possession."
Goldberger disagreed.
"We're not saying the court shouldn't enforce the statute because it's bad public policy, we're saying the statute simply doesn't cover this conduct," he said.
Semler, who was in a federal detention center for 2 ½ years, will now either be retried or plead out, or the government could withdraw the case.
Temple University Beasley School of Law professor Scott Burris, who filed an amicus brief on Semler's behalf, said the opinion would, he hoped, influence President Joe Biden's appointment of U.S. attorneys — such as McSwain's permanent successor — and federal judges with similar philosophies.
"That's the most important single thing that could come out of this opinion," he said.
Burris said family members' anger or desire for vengeance in the wake of a drug overdose were understandable, but he said it had resulted in drug enforcement policies divorced from the realities of drug usage.
"The problem is the prosecutors get the same idea and say, 'Yeah, they're murderers, and we should put them in jail for as long as we can,'" he said. "But they're not murderers, they're sharing drugs."
A spokesperson for the U.S. Attorney's Office declined to comment.
___
If you or someone you know is struggling with substance use, SAMHSA's National Helpline is a free, confidential, 24-hour hotline that offers referrals to local treatment facilities, support groups, and community-based organizations. Call 1-800-662-HELP for more information.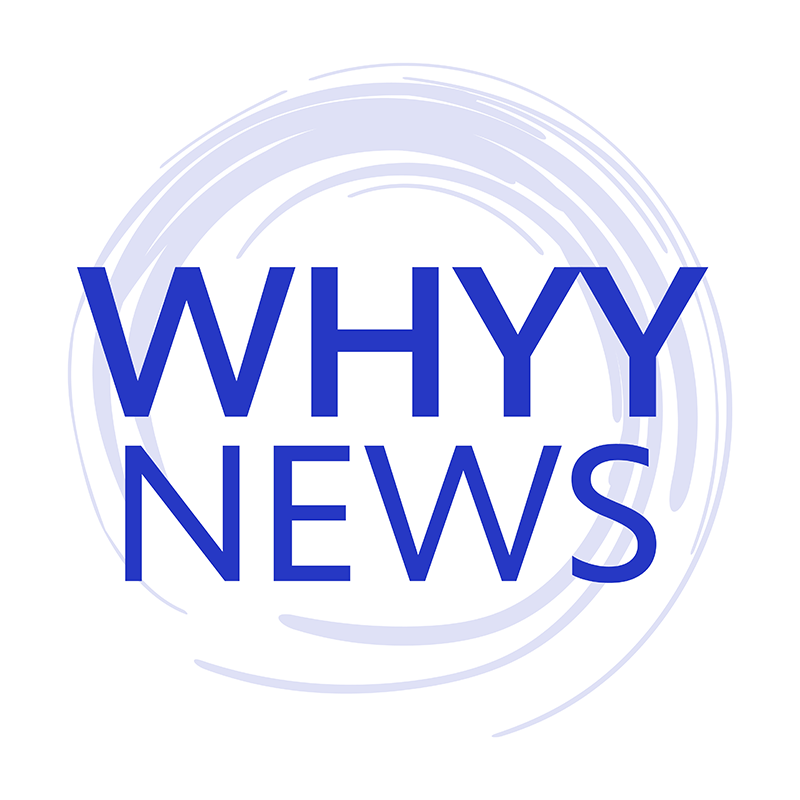 Get daily updates from WHYY News!
WHYY is your source for fact-based, in-depth journalism and information. As a nonprofit organization, we rely on financial support from readers like you. Please give today.