February 6: GO-TIME | Philly's parklet strategy | Expanding SEPTA |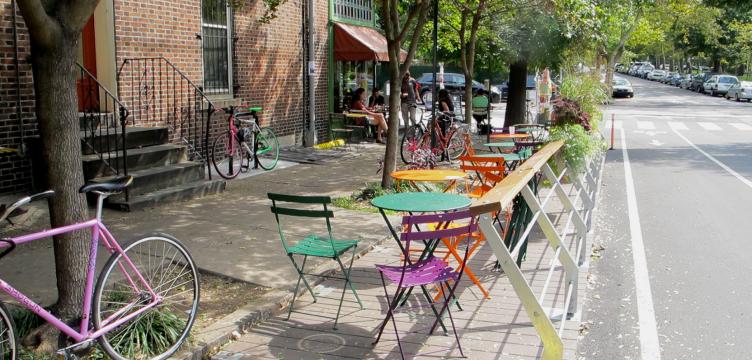 Governor Tom Wolf renamed the state's Innovation office GO-TIME, which stands for Governor's Office of Transformation, Innovation, Modernization, and Efficiency. Wolf wants to use the office to promote open data and procedural innovation in state government with the aim of finding $150 million in immediate efficiencies.
John Bela of Gehl Studio says Philadelphia's parklet program has been successful in part because the city has "sought to introduce the open spaces to neighborhoods with varying demographics and income levels," resulting in less controversy.
Michael Andersen argues that Seattle Neighborhood Greenways group was able to change Seattle's bicycle politics by changing the language they used to communicate their vision of multimodal neighborhoods.
Is the time ripe to pass a regional transit tax to expand SEPTA service? Jake Blumgart makes the case.
This analysis from Governing attempts to show where gentrification is happening in Philadelphia. Their takeaway: of the 383 Census tracts, 209 haven't experienced gentrification since 2000, and 90 aren't eligible to gentrify because they're already too rich. That leaves just 84 Census tracts (about 22%) that experienced an increase in home values and wealthier residents with higher educational attainment.
Fightin' words: Copenhagenize calls "sharrow" markings "the fakest of all fake bicycle infrastructure."
Conrad Benner is selling some affordable limited-edition prints over at Streets Dept.