February 17: Party challenges MQS | Open data lovefest | Rental Beast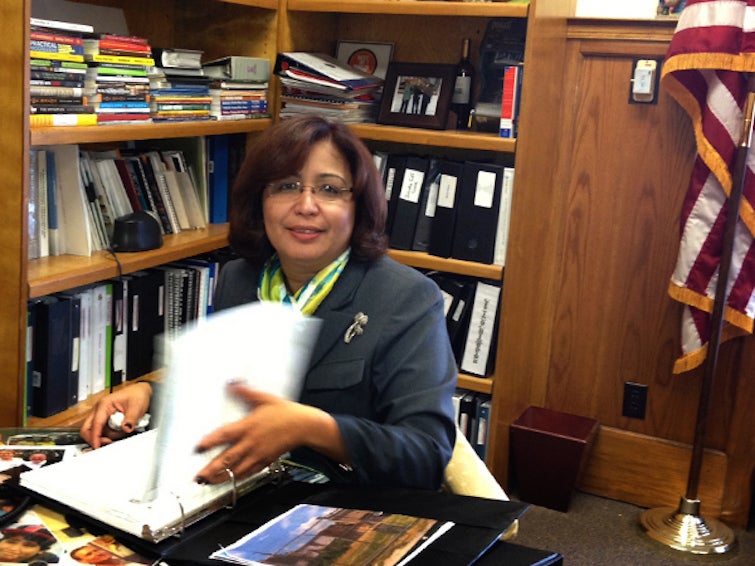 The city Democratic Party has endorsed relatively unknown committeeman Manny Morales over two-term 7th District Councilwoman Maria Quiñones-Sánchez. The Councilwoman has twice prevailed over party-backed challengers in the Democratic primary.
All five candidates for Mayor support continuing the city's open data policy, and retaining the Chief Data Officer position. Everyone supports reducing the wage tax rate below 3% by 2020, and everyone but Anthony Williams supports a "dig once" policy for installing broadband infrastructure in city streets.
Tom Ferrick questions the conventional wisdom that voters will see Lynne Abraham's advanced age as a liability in the Mayoral race, pointing out that she is the contemporary of the most powerful voting bloc in the city.
"There's precious little evidence that there has been, in the aggregate, any displacement of the poor from the neighborhoods Governing flags as "gentrifying." Also recommended: this round-up of the thin evidence on displacement effects.
Rental Beast's Philly site is now live, and should make apartment searches a whole lot easier.
Relevant to our megaregion: New York's economy is diversifying. Less finance, more tourism and technology.
Marielle Segarra looks at the numbers and says speeding up Harrisburg to Pittsburgh rail travel would be really really expensive. I still like Michael Noda's idea of turning the Philly to Pittsburgh trip into a sleeper service.