Family of girl who killed gun instructor devastated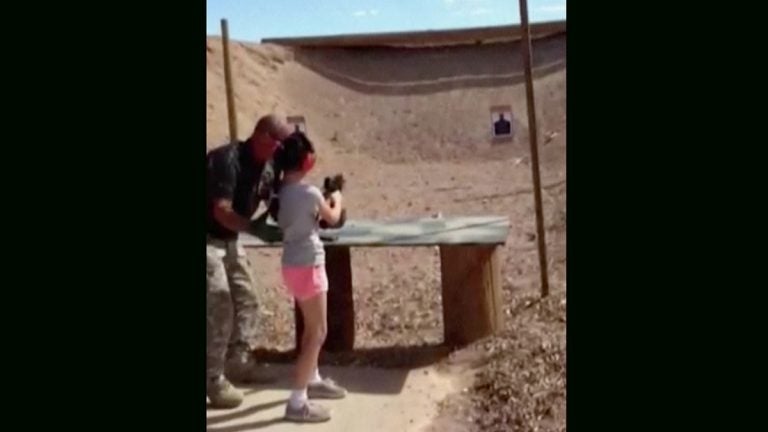 A lawyer for the parents of the 9-year-old girl who accidentally killed an Arizona shooting range instructor with an Uzi says that the family is devastated.
Kevin G. Walsh, a Newark, New Jersey, attorney, said in a statement that the girl's relatives prayed that Charles Vacca would survive his injuries and now pray for his family. They also asked for the public's prayers for them.
Walsh said the girl's family is dealing with the tragedy privately.
According to police reports released Tuesday, the girl said she felt the gun was too much for her and had hurt her shoulder.
Her family members were focused on the girl because they thought she was injured by the gun's recoil and didn't immediately realize Vacca had been shot.