'Extremely disturbing': Philly approaches 500 people murdered in 2021
Philadelphia's District Attorney said he is worried police do not have enough resources to solve and investigate a historic number of murders.
With six weeks still left of 2021, Philadelphia is close to matching the highest number of homicides it's ever recorded in a one year period. Philadelphia lost 500 people to homicides in 1990 and the city is just under that number as of Monday.
At his weekly gun violence briefing, District Attorney Larry Krasner called it "extremely disturbing."
"It's extremely concerning," he said. "It's terrible. It's just a very, very, very difficult situation."
A 32-year-old woman, who was seven months pregnant, was gunned down in Northeast Philadelphia on Saturday night while standing at her car, unloading presents from her own baby shower. She and her unborn baby were both killed. Joanne Pescatore, Assistant Supervisor of the Homicide Unit at the District Attorney's Office, would not elaborate as to whether the shooting was an act of domestic violence.
"We do believe it is a targeted shooting. It's obvious there was not a robbery at stake here," she said. "The victim had just returned home from her own baby shower, had gotten her mother into the house, and that's when this incident occurred."
The city is offering a $50,000 reward to anyone with information leading to an arrest.
"No arrest has been made by the PPD, no weapon has been recovered," said Krasner, wiping his eyes as he spoke about the murder.
Krasner blamed some of the problem on a lack of the necessary technology to investigate and solve these murders. He said in one case, police recovered more than 40 shell casings at a crime scene, which would make it difficult to find suspects because police don't have the technology to trace them.
"This is a city in which our ability to solve shootings and homicides is below where it should be," he said. "It's a city that is decades behind."
Krasner said the courts are working to ramp up the number of trials, which stalled during the COVID-19 pandemic, which he believes could be a deterrent to crime.
"We are expecting in January that the capacity of the courts to actually try cases will increase significantly. This has a lot to do with high levels of vaccination and low levels of transmission, making it possible for people to be closer together in a courthouse," he said.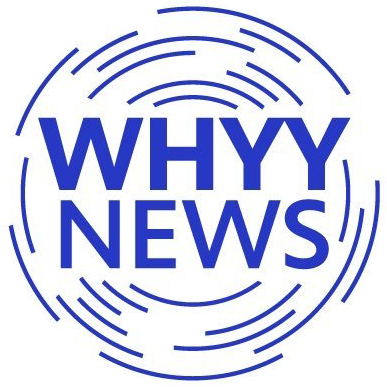 Get daily updates from WHYY News!
WHYY is your source for fact-based, in-depth journalism and information. As a nonprofit organization, we rely on financial support from readers like you. Please give today.