Ex-WMOF event consultant makes the case for chilling out about the Papal visit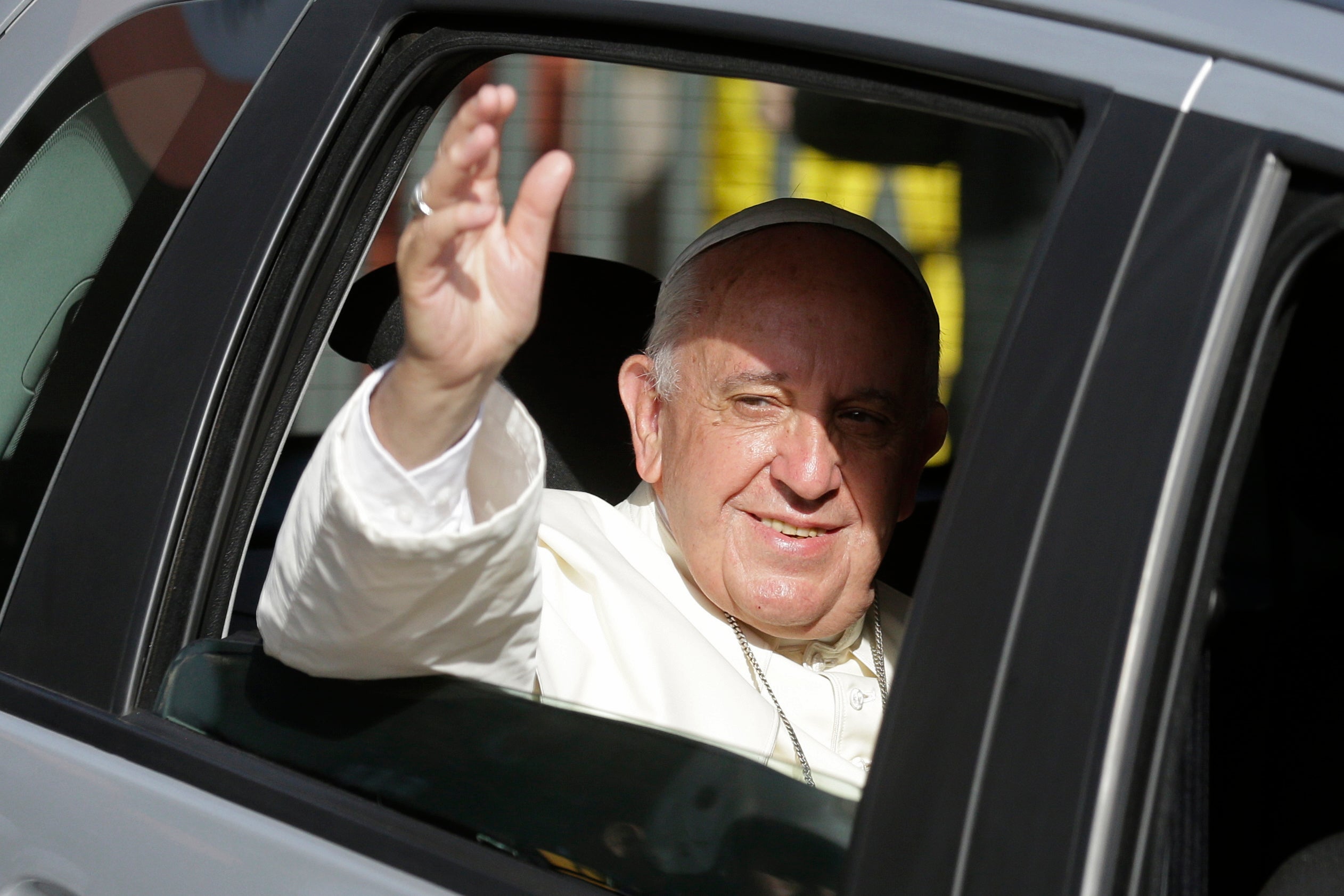 With so much incomplete information out there about the Papal visit security plans, lots of people and groups have been hitting the panic button.
Today, the Fraternal Order of Police went public with their worries about staffing and working conditions during the World Meeting of Families, and earlier this week, Paul Nussbaum interviewed some security experts who second-guessed the strategy–or at least what we know about it at this point.
But Michael Pitts thinks everybody needs to chill out for the rest of August, because many of the specifics of mega-events like the World Meeting of Families tend to get worked out later in the process.
Pitts is the event consultant who broached the idea of closing I-95 at DVRPC a couple weeks back, after which his contract with WMOF was terminated. He sat down with PlanPhilly this week to share his perspective as a veteran organizer of huge events, including several Olympic games and Presidential inaugurations.
First, Pitts clarified that though we quoted him as saying the city should "close 95 down, both north and south, at least for two days, or maybe strategically open it up periodically" to buses, that was a misstatement.
"The idea was to manage 95," he said, "to manage it for the people who were coming by bus. In the Olympics we call them Olympic lanes—exclusive lanes that are only for people going to a specific location. Give them exclusive access so they're not trying to move in and out of those lanes, causing all kinds of problems for traffic management. That's sort of what's getting ready to evolve, I assume. I assume theres going to be an evolution."
The need to allow for an ongoing evolution and flexibility of the plans was another point Pitts wants everyone to better understand. It starts with establishing the parameters–a word he returned to repeatedly to describe all the hard and soft constraints. The bottom lines of all the different stakeholders, the transportation geometry, the budget, the Pontiff's schedule and travel plans, and all the other inputs.
"You need a set of parameters and they have to be fairly rigid," he said, "Because in order to be flexible, first you have to have something to work with. In the Olympics, you know how many tickets you can sell because you know how big the venues are. You know what sports you have, you know what time things are happening. Those give you a base to work from. There wasn't exactly a base to work from here, although the Secret Service has a set of parameters they work from, and then the organizers are always the ones that have to figure it out."
Pitts emphasized the extent to which the World Meeting of Families is a once-in-a-lifetime event, where there's no exact analogue we can look to for planning purposes. The people working on this are all highly skilled and experienced planners, but still, nobody's done precisely this type of event before, and a mega-event isn't the same thing as a merely-large event like the Phillies parade.
But he expressed confidence that now that all the parameters are almost finalized, we'll begin to see some more flexibility from the event planners.
Asked why the plan so far doesn't seem to make great use of space-efficient transit for moving large numbers of people around, Pitts said: "I think part of the answer is the perimeters are still being set based on some of the times on the agenda."
"Yes, we know it's on Ben Franklin Parkway, yes we know it's within the transportation corridor," he said, "But there are still some things that have to be sorted out. Now that people have something to work with, they're going to start looking at adjustments and how to make it better for people."
What might that mean?
"When we did the DNC in Charlotte, we actually encouraged people to use rickshaws. It made sense. They were easy to get in and out, and we actually were able to create a few transportation corridors that allowed just that kind of vehicle to have access. I think some shuttle bus systems will probably be helpful once they get more data on who's coming. You'll start to see some real adjustments I think. I think people underestimate how quickly we can move once we get the parameters established."
His point is that the transportation planning is far from done, and the details people are most (understandably!) concerned about are back-loaded in that process. Once the hard and soft security perimeters are known, then attention turns to the question of how people are going to get around within those perimeters. Senior citizens and pregnant women haven't been forgotten, we just haven't gotten to that point in the planning process yet.
Now, if my wife and I were scheduled to have our baby next month, rather than any day now, I don't think knowing that those details get ironed out later on in the process would exactly allay our concerns about getting to a delivery room inside the Pope zone. Still, at least according to Pitts, much of the confusion is stemming from where we are in the planning timeline rather than oversight of basic details.
"There's no question people are extremely concerned about mobility issues," he says, "but a day's a week, and a week's a month in event management. I think what you're going to see in these last few weeks is months and months of work quickly evolving into something people can get their hands around. I don't think people will be disappointed by the event. I think they'll be surprised by how much access they really have, and after Labor Day I think it'll really begin to come into focus more."