Essay: Be careful what you say; body shaming isn't just for overweight people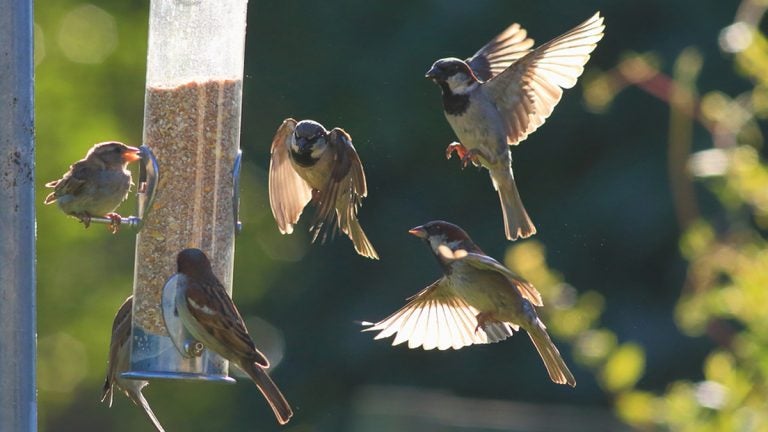 "You eat like a bird," said a woman I barely knew. She eyed the half scone I had left on my plate contemptuously, while dabbing a napkin to lips that had just made an over-stuffed pastrami sandwich disappear without a trace.
I was tempted to explain that I had a big breakfast a half-hour ago, but I knew from experience she wouldn't believe me. See, I am one of those slender women who can polish off an entire pizza and an extra-thick milkshake without gaining an ounce.
Don't hate me. It's not my fault. I got my skinny genes from my parents, both of whom had healthy appetites but kept their youthful figures. I distinctly recall my father's habit of finishing whatever my sister and I left on our plates at restaurants. We called him the Human Garbage Machine. His idea of dessert after dinner was a roast beef sandwich. Yet, at 5′ 10″, he never weighed over 155 pounds. Mom regularly tossed Tastykakes, M&M's, and chips into my lunch bag. Her goal? To fatten me up. No dice.
My sister, a university professor, once told me that a colleague approached her in the cafeteria and said with genuine concern, "Oh, you are soooo thin!" As it happened, the person who made this comment was overweight. My sister was tempted to reply, "And you are soooo fat!" Of course, she didn't. But I understood her discomfort.
It strikes me as hypocritical that there is so much buzz about "fat shaming" and "body acceptance," but it doesn't seem to apply to people like my sister and me. While my weight is actually well within the normal range for my height (5′ 5″, 118 pounds), strangers openly speculate that I have an eating disorder. They are convinced I starve myself. They should see the inside of my refrigerator, stocked with cake and ice cream. (I could write a sonnet about Wegman's Butter Pecan Ice Cream.) Believe me, when I watch late-night TV, I am not nibbling on rice cakes. I'm scarfing down chocolate covered pretzels. How else to survive the current news cycle?
As for my "eating like a bird," I assure you that after it rains, I have absolutely no desire to run out on the lawn and dig up worms. (I don't even like snails smothered in garlic.) So, I have to ask. What makes people think it's okay to comment on my eating habits while it would be considered obnoxious for me to blurt out "You eat like a pig"?
I am guessing that these unsolicited remarks relating to my supposed lack of appetite are meant as compliments. But that's not how it feels after being on the receiving end these many decades. It feels mean-spirited. It's as if they are really saying, "Ah ha! So that's why you don't gain weight. You don't eat." But, members of the jury, I do! I do!
I eat pancakes with maple syrup, bacon, eggs Benedict, thick steaks, burgers, cheesesteaks, bread slathered with butter, grilled cinnamon buns, almond croissants, strawberry shortcake. I love potato salad, mashed potatoes with gravy, candied sweet potatoes, home fries, French fries, stuffed baked potatoes with a mountain of sour cream. I would go as far as to say there is nothing you can do with a potato that would dissuade me. Same goes for pies. Preferably a la mode.
So why do people feel compelled to comment on what is — or isn't — on my plate? I attribute it to their own food obsessions. Sure, they pick at a Caesar salad in the company of friends. But as soon as they get home, it's last call at the Country Buffet. I have a friend who swears she watches what she eats, exercises regularly, and still can't lose her spare tire.
"I'm cutting down on carbs," she announced while eating a burrito the size of Kansas with beans, rice, and a bowl of tortilla chips. Maybe she thinks carbs are foods that begin with the letter "C." I didn't say a word. Our lifelong friendship is contingent upon remaining mute when it comes to each other's preferences in food, music, and sex. I just wish other people would do the same.
Now, if you'll excuse me, I am going to raid the fridge.
WHYY is your source for fact-based, in-depth journalism and information. As a nonprofit organization, we rely on financial support from readers like you. Please give today.