Why not make SEPTA free — for everyone?
Ditching the high cost of a botched fare system gets us part of the way there, plus re-prioritizing $9.2 billion in anticipated federal funds.
In our enduring quest for the most sustainable, common sense, and least costly solution that tackles everything from rising gas prices to climate crisis, public mass transit stands among the most readily available solutions in our midst. Yet, as "green" and "progressive" as Philly fashions itself, it certainly doesn't lean that way.
SEPTA, instead, gets increasingly worse as the pandemic fog clears: a wobbly septic tank of unsafe systems and trash-, smoke-, needle-riddled spaces, along with a labyrinth of clunky payment systems meant to frustrate its core ridership of low-wealth riders, and an out-of-touch board that barely rides it.
Having a mass transit system with so much potential, and – as bad as it's been – so beloved and relied upon by so many generations (including myself), we'd think that every effort would be made to revive it. So, just make riding SEPTA free.
It's not a bizarre demand.
There are 100 cities in the U.S. that have implemented free public transit, along with others around the world. With Philly's large low-income, struggling population, it would make sense to go universally free on SEPTA. Instead, it's just seniors over 65 and students grades 7-12, with costs mounting from the maintenance of a dysfunctional fare card system and access tech.
Now, go universally free. SEPTA could free itself of the $24 million a year to manage the Key fare card system – that's ballooned to nearly $240 million. Ridership, at historic lows from the pandemic and a trashy SEPTA system, would increase dramatically from open access. No longer would the system find itself worrying over fare-dodging – the cost of which we still don't know. It's serious enough of a problem that SEPTA management advised operators to just ignore it out of safety concerns.
While free mass transit alone doesn't result in major drops in car traffic, a mix of a better transit system and fees to discourage driving would make it a worthwhile venture if there's less traffic, less pollution, less resulting health ailments from pollution and fewer traffic-related injuries and death (something else Philly has too much of).
Free mass transit in Philadelphia is, as Pennsylvania Intergovernmental Cooperation Authority Executive Director Harvey Rice admitted during a conversation on WURD's Reality Check, "worth studying," especially if the economic benefits to the city outweigh the costs. After all, we are having a conversation about attracting more people to the city versus leaving it, so open mass transit could make that a whole lot easier.
The problem is price-tag and race.
Making SEPTA completely free for everyone requires an annual $500 million investment, the revenue generated from ridership. Yet, that annual revenue is just under 15 percent of the annual SEPTA contribution of $3.4 billion to the Pennsylvania economy, as Econsult shows – and SEPTA generates a nearly triple return on investment.
The Philadelphia Transit Rider Union studied free transit for low-income riders in Philly and Pittsburgh and came up with a nearly $90 million program. They even discovered that in places like Calgary, Canada, there was a $12 return for every $1 invested, along with dramatic increases in ridership, economic benefits, and much less health, food-access, and job-access burden on already overburdened residents.
This is clearly better than making transit exclusive to small slices of the ridership or those lucky enough to work for large employers like Penn, Drexel, and Wawa. If you're trying to lure ridership and save a major mass transit system from an existential threat, you must go bold. If universal free mass transit can do this much – spike in ridership, increase the quality of life, and reduce pollution – why wait?
As shown in recent exchanges on social media, ugly hints of race set in, whether many Philadelphians realize it or not. Visceral reactions abound to any spirited demand for an ambitious investment in the population group that rides SEPTA the most: Black low-wealth residents in Philadelphia's most distressed zip codes. When posing the prospect of universal free mass transit, the opposition is fierce … and, based on informal, unscientific surveys of Twitter response, overwhelmingly white. A "that's-too-expensive-we-just-can't-afford-it" backlash sets in.
Yet, it's never expensive in the case of greater government subsidies for regional rail that white and affluent riders use, or when we generally expect high levels of stability for high-income Philadelphia area zip codes that have all the financial and service support they need.
It's not like Philadelphia and the state can't afford to, at a minimum, pilot free universal fares for a year: the Drexel Metro Finance Lab shows we're slated to receive $9.2 billion in combined federal pandemic relief and Infrastructure Act funding. Even as Philly 3.0's engagement director shot down any notion of a no-fare, hassle-free SEPTA on Twitter, because it would be – yup – too expensive, a feature shows all of the money headed Philly's way from the Infrastructure Bill.
Philly had $50 million to waste on a ditched police headquarters at 46th and Market and it always asks for an average of $200 million for mysterious upgrades every election cycle through ballot requests that voters approve. Plus, not only did the city and the state find nearly $200 million for the Eagle's Linc stadium, Philly still paid the $35 million owed to the stadium during the pandemic. But free transit fares for SEPTA's mostly Black and riders of color? Nope.
If organized transit and sustainability advocates truly want to fix SEPTA, they can't view it as an extra amenity or luxury for the white, affluent, or few. They must accept that it's a major economic asset and a life-and-death necessity for its majority Black, working-class, and low-wealth ridership – that SEPTA relies on for its own survival, too.
That means having direct conversations with the Black audiences who ride it the most, making every effort to connect with them in their spaces. To date, they keep avoiding that. But, if folks are really serious about improving mass transit for everyone, they'll need to put in that extra equitable sweat.
Charles Ellison is executive producer & host of "Reality Check," a daily public affairs program on WURD. He can be reached on Twitter at @ellisonreport.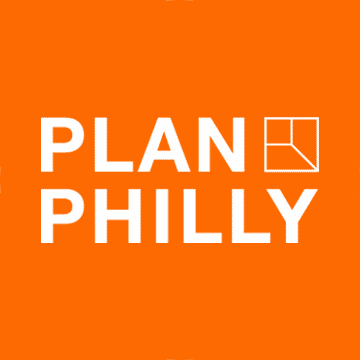 WHYY is your source for fact-based, in-depth journalism and information. As a nonprofit organization, we rely on financial support from readers like you. Please give today.