In the wake of Eddie Irizarry Jr. killing, advocates march for police accountability, transparency
The peaceful march ended in front of the Philadelphia 24th Police District station.
Listen
1:19
Working on a solution to gun violence and want to share it? Get in touch with gun violence prevention reporters Sammy Caiola and Sam Searles.
Philadelphians decrying the killing of Eddie Irizarry Jr. gathered in West Kensington Thursday night, calling for more transparency and accountability from the city's Police Department.
They met a few miles from where Officer Mark Dial shot 27-year-old Irizarry Jr. on August 14.
"The community got together to support the family," said Zoraida Garcia, Irizarry Jr.'s aunt, who marched behind a banner that read "Justice for Eddie Irizarry."
She said PPD's decision to place Dial on a 30-day suspension with intent to dismiss for not cooperating with an internal investigation didn't go far enough.
"We want him locked up, that's all," she said.
Home security footage from the shooting, provided by the family's attorneys, shows Irizarry Jr. pulling his car over on Willard Street in Kensington. A few moments later, Dial arrives in a police vehicle and gets out with his gun drawn, shouting, "Show us your hands." Within five seconds, he fires six shots into Irizarry Jr.'s car.
The family's attorneys say Irizarry Jr., who is from Puerto Rico, did not speak English well and lived with schizophrenia. He was holding a pocket knife when Dial approached the car, the attorneys said.
Thursday's march was organized by multiple groups including the Party for Socialism and Liberation, which stands against police brutality and other human rights violations.
"I'm Puerto Rican, and I live so close to where it happened — it could have been me, it could have been a family member of mine," said Xiomara Torres, one of the group's organizers. "It's based in racism … he's one in a slew of victims, it's not an isolated incident."
What we know about the ongoing investigations
PPD leadership would not provide details on the ongoing investigation of the shooting.
Irizarry Jr.'s family and their attorneys are calling on Philadelphia law enforcement agencies to release body camera footage of the incident to the public. They plan to file a wrongful death lawsuit against Dial and PPD.
The Philadelphia District Attorney's office would not provide updates on the investigation or comment on the release of any body camera footage.
The day the shooting occurred, a Philadelphia Police Department spokesperson claimed Irizarry Jr. exited his vehicle and lunged at Dial with a knife. Two days later, Outlaw clarified that the body camera footage showed Irizarry Jr. was in his car when Dial fired.
Policing experts say the bungled response will likely cause further degrading of trust between PPD and the public.
Renewed calls for police transparency
Diamond Anthony, a program coordinator with Galaei, a Latinx-focused social justice nonprofit, began marching for police accountability in 2012 following the killing of Trayvon Martin.
"We're back here, we're doing this stuff again. When does the cycle of police brutality end?" they said. "When do we start holding the police force accountable for their actions in using unnecessary force to take people's lives?"
"I want to have my son and daughter be exposed to this and know that what happened wasn't right," insisted Kensington resident Dan Anderson, as he pushed his two small children in a stroller at the back of the march.
He said he and his neighbors feel distrustful of the police.
"When there's a group of people who are supposed to be taking care of us and people don't want to talk to them or call them in an emergency, I think that fundamentally tells us that there's something wrong."
While some at the march wanted to see the city shift power and funding away from law enforcement and into community activism, others felt PPD needed more resources and training.
"We're against the violence, we're not against the police department," said Frank Rosario, secretary of the nonprofit Dominican Grocers Association. "I actually believe we need more police officers on the streets."
The peaceful march ended at the 24th Police District station, where at least three dozen officers guarded the building.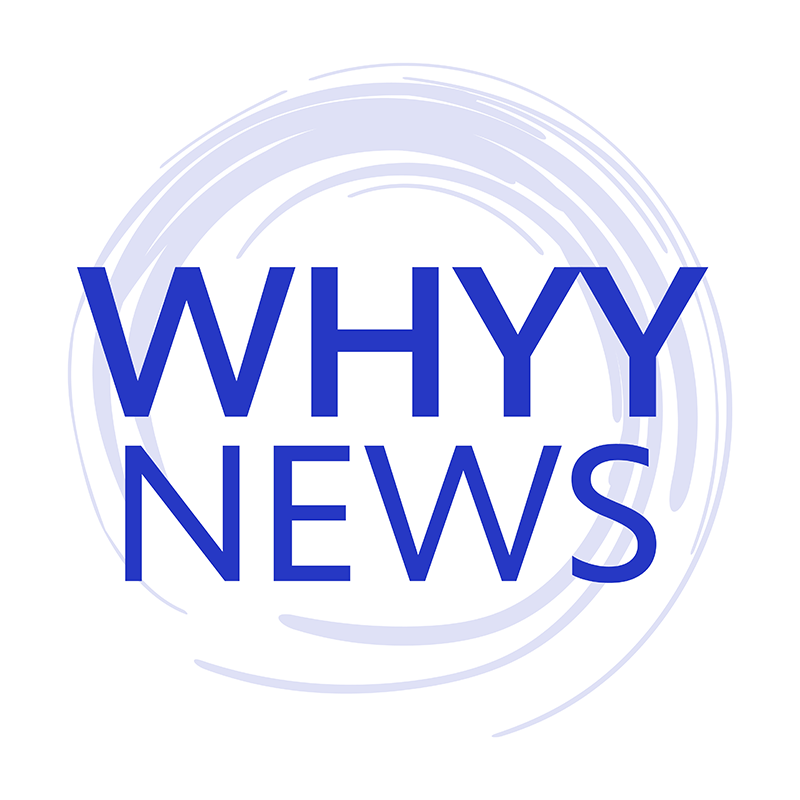 Get daily updates from WHYY News!
WHYY is your source for fact-based, in-depth journalism and information. As a nonprofit organization, we rely on financial support from readers like you. Please give today.