Discover a fun, under-the-radar bike sport this weekend at Philly Pumptrack opening
A one-of-a-kind bike track is reopening in West Fairmount Park with an open invite to riders of all ages and skill levels. The pump track is free.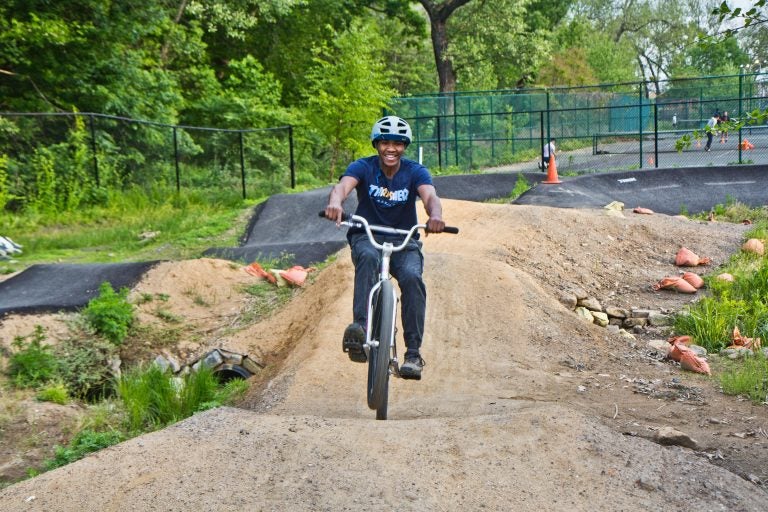 Kevin Pritchett Greene didn't know what a pump track was the first time he wandered past his neighborhood basketball court, to the dusty park that would become his second home.
Then 12, the Wynnefield resident's curiosity was piqued by the sight of people shoveling giant piles of dirt into what looked like a handmade loop for dirt bike riders.
He was close. He had found the Philly Pumptrack, a first-of-its-kind bike facility in West Fairmount Park.
Built from hard-packing clay dirt, like the kind used on baseball fields, pump tracks are circuits of rolling mounds and embankments designed for riders to navigate using momentum generated by their up-and-down body movements instead of pedaling or pushing.
"You can pump by shifting your body weight over the tops of the rollers… and you carry momentum," Chris Berkeley, a Pumptrack board member and volunteer. "The thrill is great but the other great thing is it's a low-risk environment."
Pritchett Greene discovered the track at 53rd Street and Parkside Avenue right as it was opening in 2014 and quickly became a regular, riding there with friends and helping take care of the volunteer-run, public facility.
"It was like somewhere where God was showing me I have something to be, something to do here," he said. "It was fun. Chasing the same thing; learning to be better, learning to be a better rider every day.
This month, Pritchett Greene won his first big BMX race in New Jersey. Now he wants to parlay his racing into a career and influence others to accomplish their goals.
"Winning a race is amazing, but being able to share that experience is a blessing. You carry it and it lifts you," he said.
The homegrown bike champ will be among the volunteers out on Saturday to reopen the 200-ton dirt track for 2021 with an all-day "Pumpjam" riding session and Love Your Park workday.
With the goal of welcoming riders of all ages and skill levels, Philly Pumptrack has free loaner bikes and helmets available for guests. The sharable fleet includes balance bikes for the youngest riders.
Derrick Howie, another volunteer from Wynnefield and West Fairmount Park regular, began working at the track soon after it opened. On a recent evening, he hoisted a shovel and helped shape the swooped side of a dirt bank. The pump track represents an opportunity to him. Built and operated by volunteers at Parkside Evans Recreation Center, the public-private facility shows what is possible when people come together with a vision.
His daughter, 10, learned to ride there and loves speeding up and down on the rolling track. The evening he was there preparing for Saturday's opening, Pritchett Greene caught air on the hilly jumps of an advanced course while a mini-crew of kids under six careened up and down the curved edges of the smallest track, designed for children. Helmets are required for all.
Howie is now working to expose more people from the Parkside and Wynnefield communities to the pump track. For others who want one of their own, he has advice.
"Find a spot and start digging," Howie said.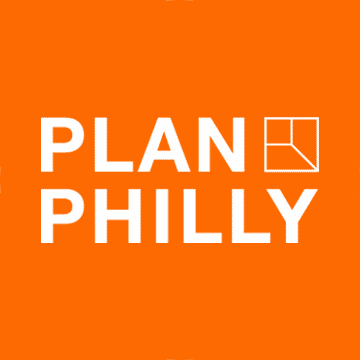 WHYY is your source for fact-based, in-depth journalism and information. As a nonprofit organization, we rely on financial support from readers like you. Please give today.