Latest lawsuit against Dewey Beach police claims abusive policies made man's 2022 shooting death 'inevitable'
The lawsuit reiterated claims that Dewey has longstanding "policies, customs, and practices" that condone excessive force by its officers.
Listen
1:33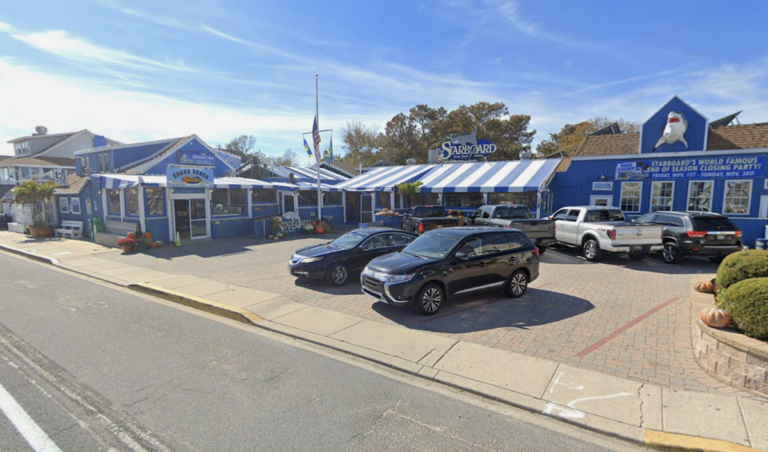 The latest in a series of lawsuits against Dewey Beach police, brought by the mother of an armed man shot to death last year outside a popular bar, says the resort town has a longstanding practice of letting officers brutalize visitors "with impunity.''
The most recent in a series of lawsuits over the last 20 years against Dewey says the town "has thumbed its nose at the Constitution's prohibition against excessive force."
The lawsuit claims Patrolman Dylan Ebke didn't need to shoot 21-year-old Rodney "Keith" Robinson II at about 2:30 a.m. on March 19, 2022, after Ebke and another officer chased him into a fenced alley near the Starboard restaurant and bar.
The suit points to another option: "withdraw from Keith's presence, barricade themselves, surround the cornered Keith, and bring about a peaceful resolution."
The lawsuit said shooting Robinson "was an extreme departure from the standard of care required of police officers when using force and dealing generally with the public."
Prosecutors ruled in January that Ebke didn't commit a crime. The report by the Division of Civil Rights and Public Trust said the use of deadly force was justified.
Ebke told investigators he fired after Robinson looked at him with "a thousand-yard stare," and put his hand on a bulge that Ebke thought was a handgun. Robinson was seen earlier at the bar with a gun, and a gun was found next to his body in the alley.
The incident was not captured on bodycam footage. Delaware lawmakers had mandated their use in June 2021, but eight months later Dewey had not equipped its officers.
The lawsuit filed last week in U.S. District Court by Robinson's mother Sheena charges that his death was "inevitable" because of abusive "policies, customs, or practices" that Dewey employed and condoned for more than a decade. "Keith was unfortunate to be in the wrong place and the wrong time," the lawsuit said.
Patrick Gallagher, the family's attorney, said the bottom line is that Robinson "should still be with us today."
The lawsuit says Ebke and the town should be liable for violating her son's civil rights against being subjected to excessive force, assault, battery, and wanton negligence.
The suit further alleges that the town's practice of having too few police, training and supervising them poorly, and evaluating them based on "not backing down from physical confrontations" shows it condones violent practices and abuse.
The lawsuit also speculated on why Robinson ran from the Starboard that night after an employee told officers who were there on an extra-duty assignment that he had a handgun.
"The officers approached Keith,'' the lawsuit said. "No doubt well aware that confrontations between young Black men and police do not typically end well for young Black men, Keith was presumably scared and therefore fled."
Robinson returned about an hour later, the lawsuit said, because he was "apparently trying to meet up with someone to return to Milford,'' where the men lived.
Officers Ebke and John Rhodes, who deployed his Taser against Robinson in the alley, are white.
Ex-cop who is now a felon allegedly showed others how to use force
Sheena Robinson also claims the town allowed the officer "decorated with the most claims of excessive force to teach" Ebke and other officers "how to use force against the citizenry and visitors of Dewey Beach."
That officer who allegedly mentored Ebke and others was Gregory Lynch, who had been the subject of three excessive force lawsuits and last year pleaded guilty to a bloody attack against an intoxicated man and to falsely claiming that the man he beat had tried to strangle him. Lynch was sentenced to probation for felony perjury and assault against Mark Taylor, and can no longer be a police officer.
When Lynch attacked Taylor in August 2019, Ebke prevented another seasonal officer "from intervening in Officer Lynch's attack on Mark Taylor while he laid on the stretcher," the lawsuit said.
In December, the town settled a lawsuit brought by Taylor that also alleged the town condones violence by officers.  WHYY News has requested the amount of the payment under the Freedom of Information Act, which requires governments to disclose expenditures, but Dewey officials have not yet responded to the request except to say that it's under review.
Dewey police spokesman Sgt. Clifford Dempsey referred questions about the Ebke and Lynch lawsuits to the town's outside attorney, Emily Silverstein, who also would not comment.
The lawsuit says that in 2019 Ebke was a seasonal officer in the oceanside town of 350 people whose population swells to tens of thousands for weekends from May through September.
Although Lynch "was not the official use-of-force trainer" that summer, the town and then-chief Samuel Mackert III let him interact with and guide the seasonal officers, the lawsuit says.
Lynch gave them a tour that included showing them "where the security cameras were located so that they could use excessive force against arrestees without being seen," the lawsuit said.
He allegedly told them officers "could not get into trouble for excessive force as long as the officer hit a suspect as soon as the suspect moved toward the officer" and even "bragged about hitting people with rocks."
The lawsuit said one officer has said she previously saw Lynch use a Taser on someone at the Starboard and then quip, "I hope I renewed my license."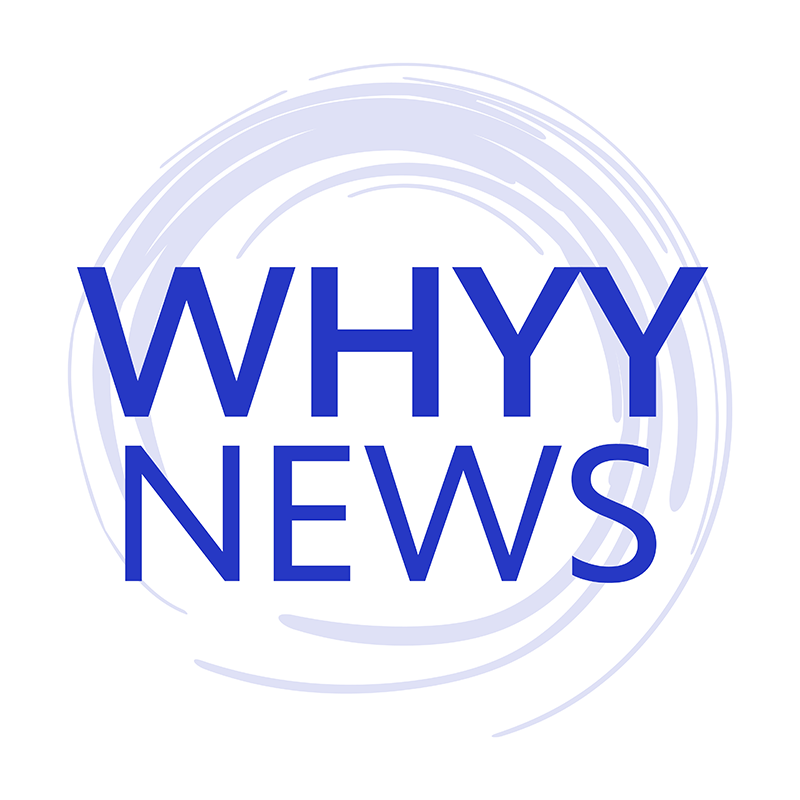 Get daily updates from WHYY News!
WHYY is your source for fact-based, in-depth journalism and information. As a nonprofit organization, we rely on financial support from readers like you. Please give today.