Delaware police officer cleared in fatal shooting as new deadly force law put to first test
Prosecutors said Dewey Beach officer Dylan Ebke "reasonably felt in fear for his own life'' and that of a fellow officer after trapping an armed suspect in an alley.
Delaware strengthened its law governing police use of deadly force in 2021 to hold officers to a higher standard when they shoot at a suspect.
Instead of avoiding prosecution by simply saying the officer believed they or someone else was in imminent danger, under the new law the officer's actions are judged against what a reasonable officer would have done in the same situation.
The new law was put to the test for the first time in a fatal shooting during the investigation of Dewey Patrolman Dylan Ebke, who shot 21-year-old Rodney K. Robinson II to death in an alley outside the popular Starboard restaurant and bar in Dewey Beach in March 2022.
The report by the Attorney General's Office, released this week, concluded that Ebke was justified in killing Robinson. A 2020 WHYY News investigation found that no Delaware officer has ever been charged criminally after shooting a suspect while on duty.
The new law also requires the state to identify the race of the victim and the cop when deadly force is used. Robinson was Black and Ebke is white, the report noted. "There is no evidence to suggest that race was a relevant or motivating factor in the use of force in this case,'' the report by the Department of Civil Rights and Public Trust said.
An unidentified man who drove Robinson that night told police he saw a gun "in Robinson's possession'' while walking to the bar, the report said, and later saw him running from Dewey police.
Robinson, who lived in Milford, about 25 miles from the beach town, had twice entered the nightspot on Coastal Highway after last call while armed with a 9mm handgun that he showed other customers, the report said.
He then fled from security guards and police officers who were on special duty that evening, the report said, supporting earlier police accounts of the events.
About 2 a.m., after fleeing the second time, Robinson found his getaway route blocked by a fence, the report said.
Ebke and Officer John Rhodes, who had chased him, ordered him to stop and show his hands. He turned toward officers and Rhodes used a Taser that struck Robinson but had no effect because one of the two probes also became entangled in a fence. That means it "would not have delivered an incapacitating charge to Robinson,'' the report said.
The report said Ebke told investigators that Robinson then "used his left hand to lift his sweatshirt and began reaching with his right hand toward a bulge in his right waistband." Believing that "the bulge was a firearm," Ebke fired once, striking the Milford-area man in the chest, the report said.
He collapsed nearby. Officers tried to revive him using CPR and a defibrillator. He was rushed to Beebe Medical Center, where he was pronounced dead.
"Based upon the evidence available, we conclude that, Ofc. Ebke reasonably felt in fear for his own life, and the life of Ofc. Rhodes when he shot Robinson…such force was justified,'' the report said.
The investigation found that Ebke had earlier seen the handle of a gun in Robinson's waistband during the first foot chase. "This decision to use force by firing one shot in these circumstances was neither reckless nor negligent,'' the report said.
Even though the shooting occurred in a residential area, the report added that "given the early morning, no third person'' was in Ebke's line of fire or at risk of injury from the bullet he fired.
The report also noted that Robinson had pending criminal charges that he fled from state police in a vehicle in March 2021.
Dewey police spokesman Staff Sgt. Clifford Dempsey said Ebke has returned to active duty but referred WHYY News to Attorney General Kathy Jennings' office for further comment on the investigation that cleared him. Jennings' office would not comment, saying the report speaks for itself.
Patrick Gallagher, an attorney representing the family of Robinson, whom he referred to by his nickname, Keef, would not comment on the decision that Ebke was justified and would not be prosecuted.
Gallagher said, however, that "Keef's family will be filing a civil lawsuit for, among other things, wrongful death that will raise the issues that the AG's report stated they did not examine: whether Officer Ebke's actions complied with internal policies and procedures, the standard of care for police officers in that situation, and Constitutional requirements."
'I see the bulge. I feared for my life at that point'
Investigators interviewed police and civilian witnesses, and reviewed scene photos, surveillance video from the Starboard and nearby businesses, as well as medical reports and forensic firearm reports.
The shooting itself was not captured on video, however. That's because even though another state law that passed in June 21 mandates body cameras for all police officers statewide, Dewey officers were not equipped with body-worn cameras.
WHYY News reported after the shooting that the rollout was delayed by bureaucratic red tape and the slow pace of government purchasing, bid procedures, and hiring, as well as the work of a panel convened to create policies to govern the use and storage of cameras and footage.
Dempsey said the force now has body cameras. Officers are testing them and they will soon be using them while on duty, long before the waves of seasonal tourists will begin descending on the coastal town starting in late May.
The report also included passages from investigators' interviews with Ebke and Rhodes, and two other officers, though Ebke is the only officer who said he witnessed the shooting.
Rhodes said he did not see Ebke fire. He "did not observe any reaction from Robinson after deploying the Taser, so he decided to retreat and find cover," the report said.
Rhodes said he ducked toward a breezeway and then heard a gunshot, but did not know who fired.
Ebke said that when Robinson turned to him after being trapped in the alley, he had "a thousand-yard stare" before lifting up his sweatshirt to reveal a bulge.
Asked why he thought deadly force was necessary, Ebke said: "Due to my previous encounter with him, and overhearing what was said at the Starboard, I believed that he was armed with a handgun. Sorry, let me restate that, I know that he was armed with a handgun.
"Umm, I feared for Rhodes' life, because he was within close proximity. This guy is now approaching me, I am kind of cornered now. And he is reaching into his waistband. I see the bulge. I feared for my life at that point."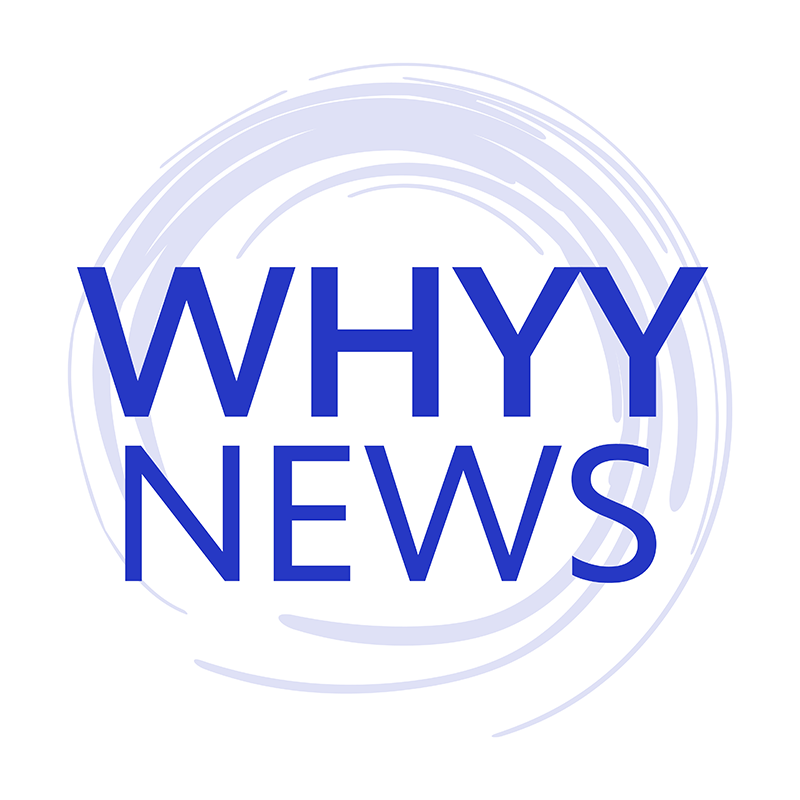 Get daily updates from WHYY News!
WHYY is your source for fact-based, in-depth journalism and information. As a nonprofit organization, we rely on financial support from readers like you. Please give today.