Dewey Beach police shoot and kill man outside popular Starboard bar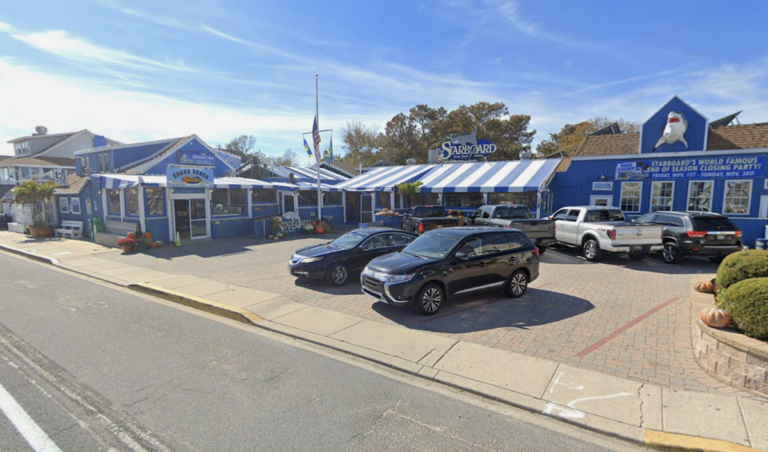 State police are investigating after a Dewey Beach police officer shot and killed 21-year-old Rodney K. Robinson II. Officials said Robinson had fled the scene while armed with a gun outside the popular Starboard restaurant and bar.
The shooting occurred around 2:30 a.m. Saturday in an alley near the Starboard, which earlier had been packed with revelers celebrating St. Patrick's Day.
State police said Robinson was killed by a single gunshot fired by an unnamed officer, who has been on the Dewey Beach police force for a year and a half.
State police spokesperson Master Cpl. Heather Pepper would not reveal why the officer fired his weapon at Robinson, or whether the officer provided a reason to investigators. A gun was found next to Robinson's body after the shooting, Pepper said.
"That's going to be part of the investigation, what they're trying to determine now," Pepper said. "So the homicide unit is actively working, trying to determine what led up to those events that caused the shooting to occur."
The officer was placed on administrative leave with pay pending the outcome of the probe.
State police are overseeing the investigation along with the Department of Civil Rights and Public Trust of the Attorney General's Office.
No Dewey Beach officer has fired on a suspect since at least 2005, state records show. Police did not respond to a request by WHYY News about whether Dewey Beach has ever had a police shooting.
A current federal lawsuit, filed after one officer pleaded guilty to assault in a beating, alleges that the Dewey Beach force has a culture of brutality that is condoned by the department.
Pepper said the chain of events that led to Robinson's death began about 1:15 a.m. when Starboard employees notified town police that a man who was leaving the bar had a gun.
Police said they tried to speak to Robinson on the sidewalk outside the Starboard, but he ran away down Coastal Highway, the main Delaware beach traffic artery. Officers lost sight of him after about three blocks, Pepper said. Officers searched the area but could not find him.
Around 2:23 a.m — after the bar had closed and all customers had left — a Starboard employee called police, indicating that Robinson had returned and was inside an area that is restricted to employees.
Two Dewey Beach officers returned and found Robinson in an outdoor tent area of the Starboard. They said they tried to speak to him, but again he fled on Coastal Highway, Pepper said.
Officers ran after Robinson, who turned onto Saulsbury Street, the side street next to the Starboard, and into an alley.
That's when the officer shot Robinson, Pepper said.
Robinson continued on foot after he was shot but was found a few blocks away behind a commercial building. Officers found him unconscious, tried to "perform life-saving measures," and called paramedics, Pepper said.
Robinson was taken by ambulance to Beebe Medical Center, where he was pronounced dead, she said.
Pepper asked for the community's "patience" during what will likely be a lengthy investigation. Reviews of police shootings generally take several months in Delaware.
"We recognize this incident is alarming and we assure you the community's safety remains a priority," Pepper said.
Police are asking witnesses and residents who may have surveillance footage to contact state police Sgt. Steven Yeich at 302-412-2703.
Sgt. Clifford Dempsey of the Dewey Beach police would not provide any information about the shooting or chase, but said the ongoing investigation "can be very overwhelming."
Dewey Beach police "would like to offer its most sincere condolences to all those who had loved ones directly affected by this event," Dempsey said. "We want to assure the public that our department strives to always conduct themselves in the highest level of professionalism and service to our local community and visitors."