A 20-year-old University of Delaware student drove state lawmakers to recognize AAPI Month
Devin Jiang wants to be the first Asian American elected to the state Legislature, and to serve in Congress.
Listen
1:36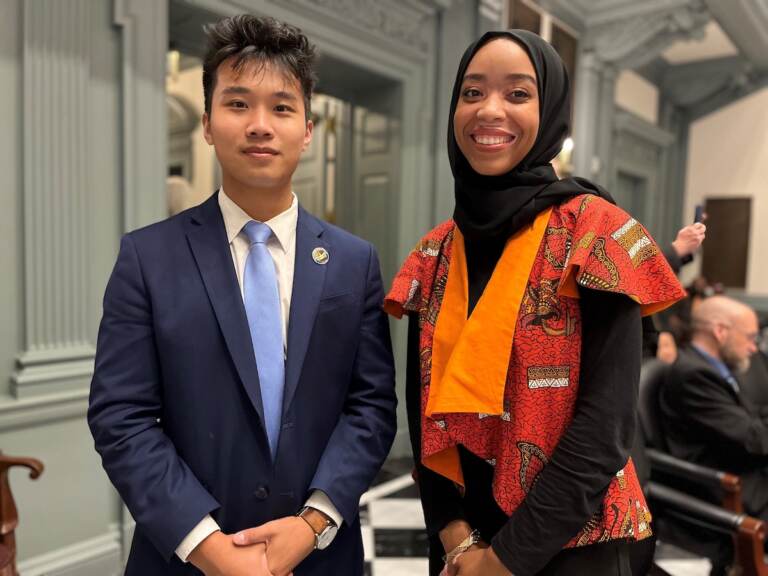 Devin Jiang has a lofty mission, and that's to be the first Asian American member of the Delaware General Assembly and then the first to represent his home state in Congress.
In fact, the 20-year-old University of Delaware public policy student has already taken concrete steps to eventually reach his goal.
First, the young Democrat secured an internship last summer in the Delaware Senate and then with Lt. Gov. Bethany Hall-Long. Not merely content just to complete research or clerical duties to pad his resume, Jiang worked the corridors and offices of Legislative Hall, spending time getting to know lawmakers in Dover.
Last month, he took an even bolder step and parlayed his new political connections into drafting actual legislation. Jiang authored a resolution to have May recognized as Asian American and Pacific Islander Month in Delaware, and the measure passed without a single dissenting vote.
Roughly 43,000 Delawareans, about 4% of the state's population, are of Asian or Pacific Islander descent.
Jiang said he decided to take action when he realized that for yet another year, no one else was doing anything in Delaware for AAPI Month, which was initially established in Congress in the early 1990s.
"I saw other states, other governors, and even the president put out statements of AAPI Month'' this year, Jiang said. "And I was waiting for a legislator to put out a remark. But there was nothing."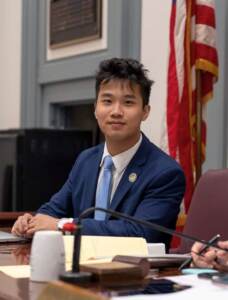 So Jiang used his connections and his winning personality, and found a receptive audience in second-term Rep. Madinah Wilson-Anton, the only Muslim member of the General Assembly.
"We talked about it and she was like, 'Why don't you shoot me a draft?' Jiang recalled. "And I wrote up a draft and she took it in."
Wilson-Anton introduced the resolution on May 17, and both the House and Senate gave their assent on the same day.
The resolution proclaims that "Delaware has been historically enriched by the deep roots of Indian, Chinese, and Filipino residents in this state, apparent in the vibrant Hindu temples and Sikh centers, North Star's Indo-American Community Center, Hockessin's Chinese American Community Center, and Delaware Chinese American Association, and a Filipino cultural school for those from the Philippines."
Yet the proclamation isn't just a Pollyanna document. It notes that Asians have been "the target of xenophobic policies at the federal, state, and local levels, including needless violence, eviction, disenfranchisement, and attempts to restrict immigration.''
The resolution also says the "shameful increase in anti-Asian hate across the country during the COVID-19 pandemic has been perpetuated by the spread of misinformation and harmful rhetoric."
AAPI Month 'honors that culture and heritage that they brought over'
Jiang calls AAPI Month "a celebration of heritage." He recalls the sacrifices of immigrants including his parents, who came from China and now work in the financial industry.
"They came to this country to pursue an American education, freedom, and also American opportunities,'' he said. "And so many other Asian Americans, like my parents, made the journey overseas barely speaking English just for hope of a better life."
Having a month dedicated to Asian Americans "honors that journey and honors that culture and heritage that they brought over to enrich our country and our state."
Wilson-Anton said Jiang introduced himself to her last year.
"He was thinking about political involvement" and picked her brain about her journey to elective office, Wilson-Anton said. "And he was also thinking about career options and things like that."
Jiang also told her he was thinking about transferring from the University of Pittsburgh to UD.
Wilson-Anton, 29, who was then the youngest House member, holds a master's degree from the UD's Biden School of Public Policy and Administration. She connected Jiang with some leaders at the institute named for President Biden, and now he's enrolled there as an undergraduate.
Fast forward to the beginning of May.
Jiang approached her and asked if she would take up the matter of AAPI Month.
"I thought it was really nice that he felt empowered to reach out and say, 'Hey, I want to make sure that our community is recognized during this month,'" Wilson-Anton said. "He asked me if I would be the main sponsor in the House and I was like, of course. So we worked together and it was done."
'He just goes for it and doesn't ruminate too much'
Wilson-Anton appreciates that someone as young as Jiang brought the resolution to her.
"One of the things that excites me about people like Devin is historically young people have kind of felt like government is this far away thing, and I'm not qualified to speak in these spaces or I don't know when I'm old enough,'' she said.
'"Some of that, it's self-doubt. But some of that is very real criticism that we perceive from older people. When I ran for office, I had a lot of people telling me, you don't know what you're getting yourself into, what could you possibly bring to the table? You're too young. You don't have any life experience.
Introducing the resolution, Wilson-Anton said, was "an opportunity for us to inspire a young person and show that they can have a very real impact."
Jiang's nascent success in the political realm is no surprise to Naxin Cai, a family friend and a leader in Delaware's Chinese community.
Cai calls Jiang a curious, determined, and decisive young man who, unlike many of his peers, engages with adults about politics and other serious topics. For example, at last year's Delaware Chinese Festival, Jiang spoke to the crowd about allegations that U.S. law enforcement has unfairly targeted Chinese researchers for prosecution of economic espionage and theft of trade secrets.
Transferring from Pitt to UD to get involved in Delaware politics now instead of waiting even just a few years illustrates that drive, Cai said.
"He just goes for it and he doesn't ruminate too much,'' Cai said. "He's an action-taking type of person."
Cai said the AAPI Month resolution is appreciated in Delaware's Asian community and shows Jiang's leadership abilities. The resolution will be on many minds, Cai said, during the Delaware Chinese Festival in late June.
"I feel like it's big, especially in the current political environment,'' Cai said. "The whole process of making it happen, it means something. In our communities, any minor or major steps and words toward a more harmonious society, and getting us noticed by other races, is a huge step forward."
So when does Jiang expect to be on the ballot for the state House of Representatives?
Due to the requirement that candidates be 24 years or older on election day, that cannot occur until 2028. He will be a few days short of being eligible for the 2026 election.
But rest assured that when he thinks it's time, Jiang will be ready to run.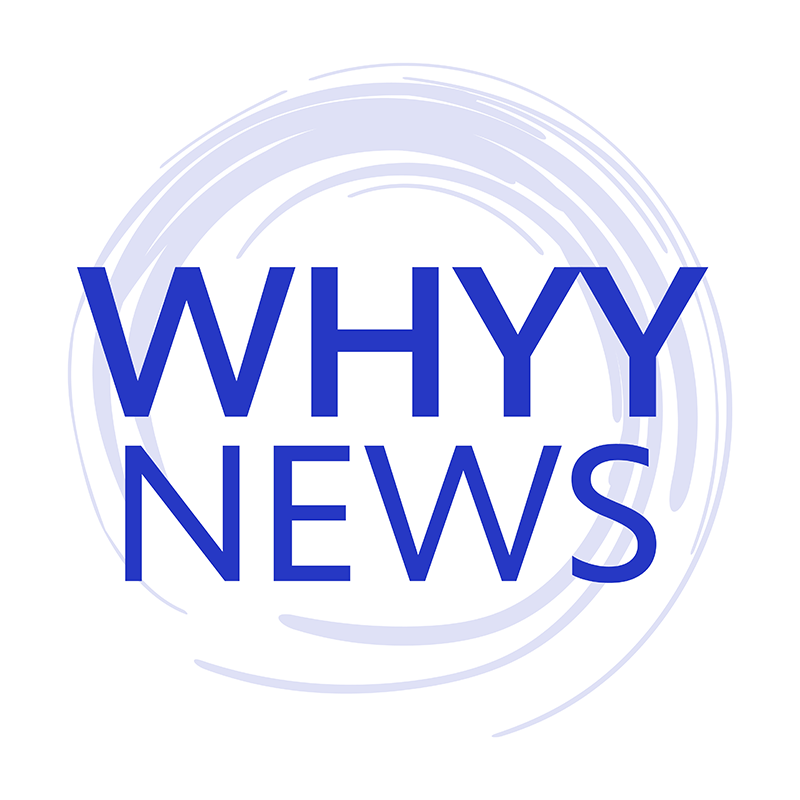 Get daily updates from WHYY News!
WHYY is your source for fact-based, in-depth journalism and information. As a nonprofit organization, we rely on financial support from readers like you. Please give today.