Despite outlier status, Pa. lawmakers don't make public defense a priority
Listen
6:57
If you hunt hard enough around Harrisburg, it is possible to find lawmakers who are on board with allocating state money for the public defense of the poor.
Possible, but not easy.
One of the most prominent voices on the issue is State Sen. Stewart Greenleaf. The 78-year-old lawmaker, whose Harrisburg tenure dates back nearly four decades, has an issue with Pennsylvania's system of public defense that is rooted in the U.S. Constitution.
In the Sixth Amendment, there's a line that says in criminal cases, every person has the right to "the assistance of counsel for his defense." The courts have said states bear the responsibility to ensure adequate defense for their most vulnerable citizens.
Forty-nine states have taken that to mean they're obligated to provide at least some funding to defend people who can't afford an attorney.
Pennsylvania is the one state that has not. It leaves the matter totally up to its counties, and provides no oversight. Unlike every other bordering state, Pennsylvania is the only without a commission on public defense.
And, as far as most state lawmakers are concerned, this is not a pressing issue.
But not to Greenleaf, who argues the state can't possibly be living up to its constitutional duty.
"There should be a quality defense," he said. "It shouldn't be done on the cheap."
For several sessions in a row now, Greenleaf — a Montgomery County Republican who chairs the Senate Judiciary Committee — has been introducing bills that would reform the public defense system and create an infrastructure that could route state money to county offices.
"One of the biggest problems is, they don't have the money to hire more public defenders," he said. "So as a result, their caseload is way too high. And they're excellent lawyers—but you can only handle so many cases."
Failure to track data
As the only state that doesn't provide any funding for public defense, Pennsylvania regularly catches flak from groups like the American Civil Liberties Union.
They say the lack of broad oversight makes it difficult to figure out what exactly is happening at each of the state's 67 public defender offices.
A Keystone Crossroads investigation confirmed that. 
After filing at least 100 records requests over several months and engaging in countless email exchanges and phone conversations with county, D.A. and P.D. staffers, about one third of counties were unable to provide full budget, salary and staffing information for their public defenders' offices.
In many cases, the counties told Keystone Crossroads they couldn't provide the information because they had switched financial record-keeping systems, or have a policy of destroying records when permitted by state law.
More striking, however, is the failure of most counties to track caseloads and outcomes comprehensively, if at all.
Getting criminal caseload data from the Administrative Office of Pennsylvania Courts is a relatively straightforward — though costly — proposition. But these numbers represent only criminal cases with adult defendants, or juveniles charged as adults. In all but few counties, these criminal matters make up a mere fraction of a public defender's workload.  
Appeals, juvenile cases, custody hearings, mental health commitments and parole hearings at state prisons are just a few examples of other cases defenders handle beyond what AOPC data shows.
In theory, data could come from public defenders themselves.
But some say they are so inundated with a mountain of cases that don't have time to track their work. Asked for details on case numbers in her office, Schuylkill County Chief Public Defender Karen Domalakes said she didn't know.
"I am looking at scribbled numbers on a piece of paper torn from a legal pad," Domalakes wrote in an email.
The Berks County Public Defender's office, on the other hand, tracks statistics and is relatively well-resourced compared to other counties, according to the metrics Keystone Crossroads examined.
"We have 25 attorneys, so we are all in court, including supervisors, and our [caseloads] aren't excessive," said Chief Public Defender Glenn Welsh, who's been in his position for over two decades. "I have gone to the commissioners. I give them statistics; in fact, I give them quarterly statistics. And they have increased our staffing when I've asked."
No one, though, is uniformly tracking any of these disparities. It's a scattershot system, and even those in better resourced offices can feel overwhelmed.
Nyssa Taylor, a onetime Philadelphia public defender who now works for ACLU, said in the decade she spent representing indigent clients, her job was one of the cushiest — and that's saying something.
"It was an excellent office, I had excellent bosses," she recalled. But, "I would still go into court and represent 30 people sometimes in one day."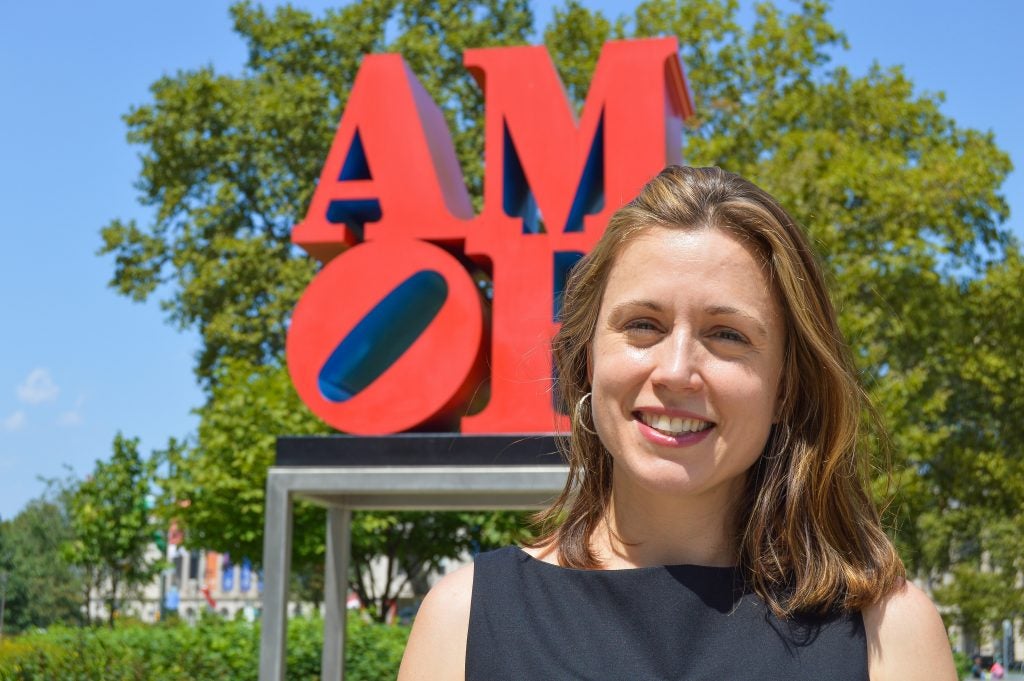 'They think they've done it'
More than a decade ago, Pennsylvania's Joint State Government Commission was tasked with studying the commonwealth's public defense system.
In 2011, it released a scathing report based on 2008 data that found the state's lack of supervision and training for defenders means some offices are not properly serving their clients. It said relatively low salaries mean defenders turn over quickly, and criticized the state's lack of oversight.
Greenleaf, one of four senators on the task force, said he was hopeful it would spur change.
But now, seven years and a pile of failed bills later, not so much.
"No," he said, when asked if he's seen any meaningful progress. "That's the answer, no."
In the meantime, the situation seems to have gotten worse. Using 2008 as a baseline, our investigation found that even as the crime rate and criminal caseloads have gone down slightly, the burden on public defenders statewide has gone up 27 percent. In some counties, caseloads doubled.
For a snapshot of county-by-county data, use this table we compiled of budget, staffing and caseload numbers from 2015.
A primary reason why Greenleaf's reforms haven't gone anywhere is leaders in his own party have largely ignored them.
Asked why that is, he's careful not to ruffle any feathers.
"They think they've done it, they've solved the problem," he said. "They've gotten the counties to come up with the money, and it's functioning. But how well is another matter."
If you ask GOP leaders about funding public defense, that certainly seems to be the case. Individual lawmakers say they don't know much about the situation because it's not a priority.
Governor Tom Wolf has the issue on his list of criminal justice reform goals, but hasn't spent much time on it. And it's not a key issue for other top Democrats such as Auditor General Eugene DePasquale and Attorney General Josh Shapiro.
Phyllis Subin, executive director of the Pennsylvania Coalition for Justice, has a theory about why there's been so little movement.
"I think there is a political hesitancy to support anything that might smack of an accusation that you're soft on crime and supporting criminals," she said.
Subin said, in her years lobbying for indigent defense funding in Harrisburg, she's repeatedly felt herself pitted against prosecutors in the eyes of lawmakers.
And Nyssa Taylor with the ACLU said that's a tension she's very familiar with.
"Well it makes their job harder, right?" she said of district attorneys. "To some extent, D.A.s don't want a good P.D.—because they're going to start losing."
She laughed. "I don't mean to be flip, but things move more seamlessly for them when things are just a plea factory."
Future for reform?
According to the data, statewide, public defenders and private attorneys struck plea deals with similar frequency: 68 percent and 70 percent of the time, respectively.
However, the situation varies by county.
For instance, in Berks and Schuylkill counties, defenders struck plea deals in 87 percent and 84 percent of cases, respectively. That's far more than the statewide average.
Part of the explanation could be that both counties have above-average misdemeanor caseloads.
"Public defenders are pushing their resources, their extremely limited resources, towards the higher-risk cases," says Stephen Hanlon, president of the National Association for Public Defense. "Of course, when you do that, you're taking resources away from everybody else underneath."
The Pennsylvania District Attorneys Association doesn't have any official position on whether public defenders should get money from the state.
But in the past, they've testified that if defenders get state funding, they need more too.
They say that D.A. offices have a wider range of responsibilities than P.D.s.  They don't just prosecute, they coordinate with law enforcement and assist in other related duties.
"It's a little broader of a charge than the public defender's office," said Rich Long, the group's executive director.
Other states have had better luck overhauling their public defense systems.
Utah used to be just like Pennsylvania, but recently added oversight and some funding.
Just north in New York, a recent lawsuit pushed the state to provide about half of what it takes to fund public defense in the state.
But in Pennsylvania, it's largely just been Greenleaf.
After serving as a key Republican voice on the issue for years, he's retiring from public office in January.
He said he's not sure who, if anyone, will take up the mantle.
"I don't know the answer to that question," he said. "I'd hope that there would be other people who will know that this is an important issue…But I can't answer that. I don't know what's going to happen in the future."
The one arena that has seen any progress on reforming Pennsylvania's public defense system has been county-level lawsuits. And those haven't made any difference statewide.
— Emily Previti contributed reporting.
WHYY is your source for fact-based, in-depth journalism and information. As a nonprofit organization, we rely on financial support from readers like you. Please give today.