Democrats challenge Wilmington mayor over crime and development in debate
First-term Mayor Mike Purzycki on Tuesday took on a tag-team challenge from City Treasurer Velda Jones-Potter and former City Councilman Justen Wright during a virtual mayoral debate.
The trio will face off in the Sept. 15 Democratic primary, which will decide the race, since no Republicans are in the running.
Several debate questions focused on crime in Wilmington, which saw a major drop in 2018 but has seen a sharp rise this year. As of mid-August, the number of shooting incidents was up 86% compared to the same time last year. More than 104 people have been shot in the city, a 70% increase over last year. Fifteen people have been killed, 50% more than this time last year.
Jones-Potter blamed the proliferation of high-powered weapons, group violence and retaliation. She proposed an urban violence commission of social workers and interventionists to try to disrupt groups that are committing violence. "A lot of it is retaliation, and we need people who understand that whole system of behavior, and who are able to intervene and help stem that activity," she said.
Wright said the city needs to work better with community groups in the neighborhoods to reduce crime. "There are a number of faith-based organizations that are in high-poverty and high-crime areas and we're going to have to start working with them," he said.
He also pointed to a diversity plan he created during his time on city council that called on contractors awarded city projects to ensure that they would hire workers from the community. He also called for more diversity among the Wilmington police force. "Our police department has to reflect the communities in which they represent," Wright said. "We have to ensure that diversity is at the forefront."
Purzycki called the recent spike in crime troubling, but said it mirrors what's happening in other cities during the coronavirus pandemic and social unrest. He said in 36 of the 50 largest cities in America, there's been a 24% increase in homicides during this period, while most property crimes have declined. That's similar to what's happened in Wilmington, he said.
"It's the result of joblessness, it's the result of the toxic environment that the pandemic has created," Purzycki said. With courts not functioning like usual, schools closed and even churches shuttered, "all the institutions that create guardrails and behavior have been compromised, and so this is a problem we're going to have to deal with under these new terms."
Wright and Jones-Potter also took aim at Purzycki over development in the city. They say his administration has been too focused on improving downtown and the Riverfront, rather than other city neighborhoods.
"Those neighborhoods have been neglected," Jones-Potter said. "There's been conscious decisions to invest in selected parts of the city, namely the Riverfront, and to a lesser degree downtown."
Similar criticism was aimed at Purzycki when he ran four years ago. His opponents then claimed as the former head of the Riverfront Development Corporation, he'd show more favor to that fastest-growing part of the city, which is home to several new hotels, condos, restaurants, a minor league baseball stadium and the Chase Center — which just played host to former Vice President Joe Biden as he virtually accepted his party's nomination for president at the Democratic National Convention.
"Nobody's favoring one neighborhood over another, nobody wants to," Purzycki said during his rebuttal time. "Businesses in one neighborhood thrive because of the money that's present in those neighborhoods. Even if that offends you, that's reality."
He said to make a community successful, the whole neighborhood must be uplifted. In a city where half of all residents are renters, he said the way to do that "uplifting" is by holding landlords accountable for the upkeep and maintenance of their properties. He said he'll push again for a city ordinance that was defeated earlier in his term that would increase penalties for landlords who don't maintain their properties.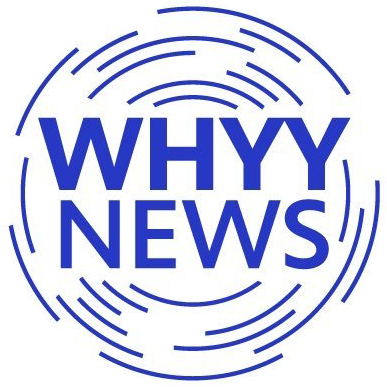 Get daily updates from WHYY News!
For four years, Purzycki and Jones-Potter have frequently sparred in their official capacity as mayor and treasurer. Last year, Purzycki took Jones-Potter to court to resolve a dispute over a $3.4 million debt the city owed to JP Morgan Chase. Chancery Court Vice Chancellor Joseph R. Slights III settled the disagreement, but not before taking the elected leaders to task. "Disputes like this ought to be resolved in a political process, in a republic, not coming to the third branch of government to have some judge tell people what their jobs are and what their jobs aren't. I mean, seriously," he said last year.
The two have also publicly fought over the city's OpenGov transparency website. Last spring, Purzycki accused Jones-Potter of trying to take credit for the website and sharing a link with the public after being given a preview of how it worked, even though she had no role in its production. Jones-Potter rejected the accusation that she distributed the link prematurely.
Wright is a funeral director who, when he was just 24, became the youngest city councilman in Wilmington history by winning an at-large seat in 2008. After serving two terms, he gave up his seat to run for council president in 2016. He was defeated by Hanifa Shabazz.
Four years ago, Democratic voters in Wilmington had eight candidates to choose from, including then-incumbent Mayor Dennis Williams. Purzycki won the primary by just 234 votes over runner-up Eugene Young. Purzycki took less than 24% of the vote in his victory. He went on to dominate a Republican and an independent candidate in the November general election, winning 82% of the vote.
Many credit Republican voters who switched party affiliations to vote for him in the Democratic primary in helping Purzycki win last time.