Demo or alteration of Royal Theater requires state preservation review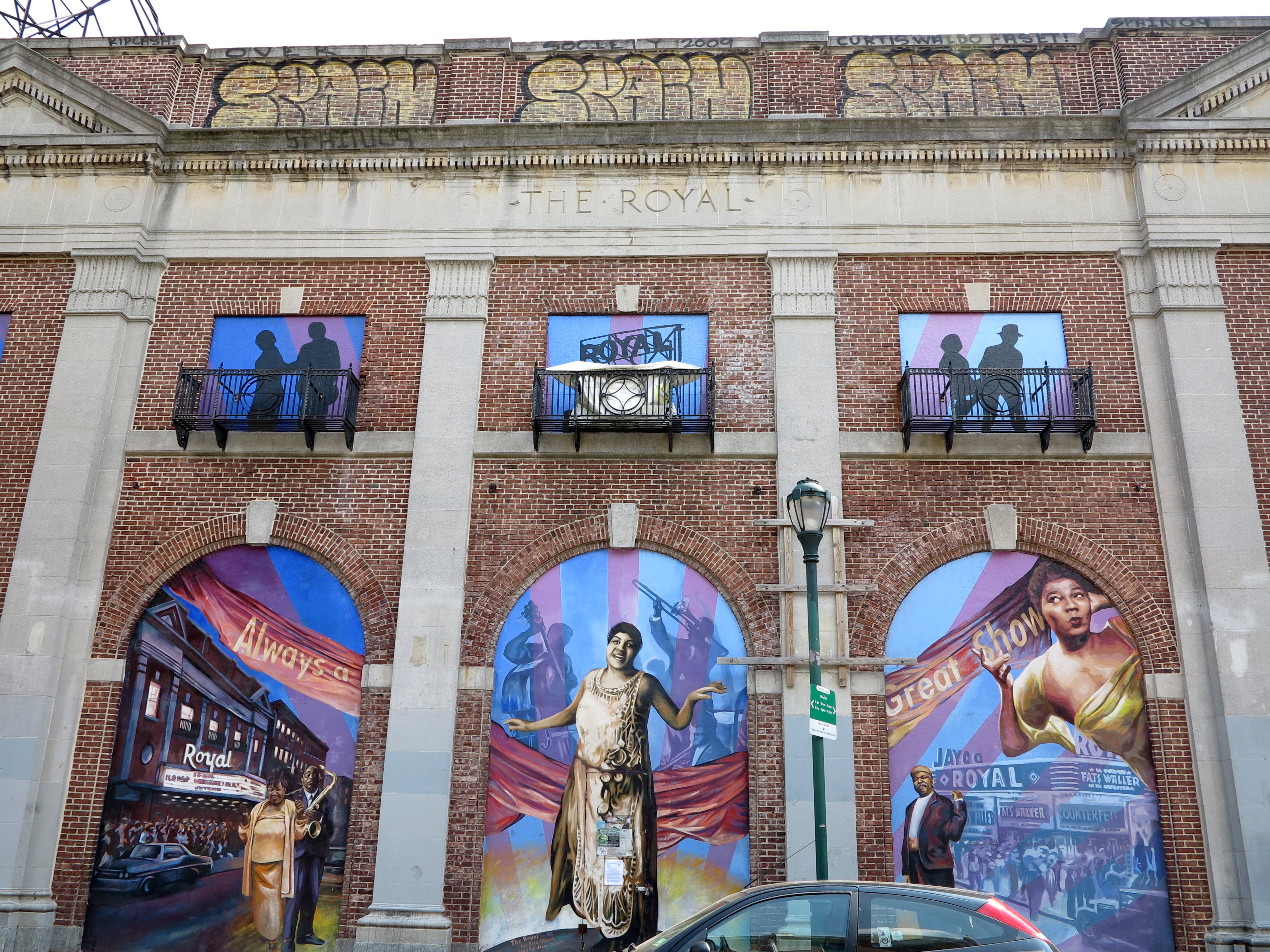 As Patrick Kerkstra recently reported, Universal Companies is pursuing a preservation hardship case that would pave the way for the substantial demolition of the historic Royal Theater. But a restrictive covenant filed with the deed could add an extra layer of preservation-minded review for any project at the neglected theater on South Street.
In 2006 Universal Companies was awarded a $50,000 Keystone Historic Preservation Grant from the Pennsylvania Historical & Museum Commission (PHMC) for exterior repairs. And when the grant was finally processed in 2008, there were strings attached: A restrictive covenant filed with Universal's deed requires that Universal and any subsequent owner preserve the building for 15 years. Until 2023 all alterations must be approved by PHMC.
The covenant, dated October 30, 2008, states that its purpose is "to ensure the maintenance and preservation of the architectural and historical characteristics of The Royal Theater…which shall be defined as those significant physical features that qualified the property as eligible for the National Register of Historic Places."
The covenant specifically states: "No construction, alteration, rehabilitation, remodeling, demolition, site development, ground disturbance, or other action shall be undertaken or permitted to said property without prior written permission from the Commission."
PHMC spokesman Howard Pollman said that PHMC was alerted to Universal's hardship filing and desire to demolish most of the building, and on June 6th the Commission mailed a letter to Universal reminding them of the restrictive covenant.
"Optimally [PHMC] would want to review plans prior to the permitting process so we can be part of developing a solution," Pollman said.
The covenant runs with the land, and is in force regardless of the owner. That means if Universal sells the property or if a judge appoints someone as conservator of the property, PHMC would still need to approve any alterations.
Calls and an email to Tamelia Hinson, Universal Companies' Executive Vice President for Real Estate, were not returned. A representative from Universal declined to make any other staff members available for comment.