Delco DA Stollsteimer announces criminal charges in Brookhaven fuel spill
District Attorney Jack Stollsteimer says a Lee Transport Systems employee making a delivery allegedly caused an environmental "catastrophe."
Delaware County District Attorney Jack Stollsteimer announced Tuesday that criminal charges have been filed against the driver of a gasoline delivery truck in connection with the 4,500-gallon fuel spill in June that killed dozens of animals and caused a Brookhaven school to close.
"We are holding this man accountable by arresting him and charging him with multiple offenses, including both causing and risking a catastrophe and a bunch of environmental statutes of Pennsylvania as well," Stollsteimer said.
George Smith, 37, of Vineland, New Jersey, also is charged with recklessly endangering another person, committing Clean Streams law violations, and related offenses. He was scheduled to turn himself in to law enforcement on Tuesday.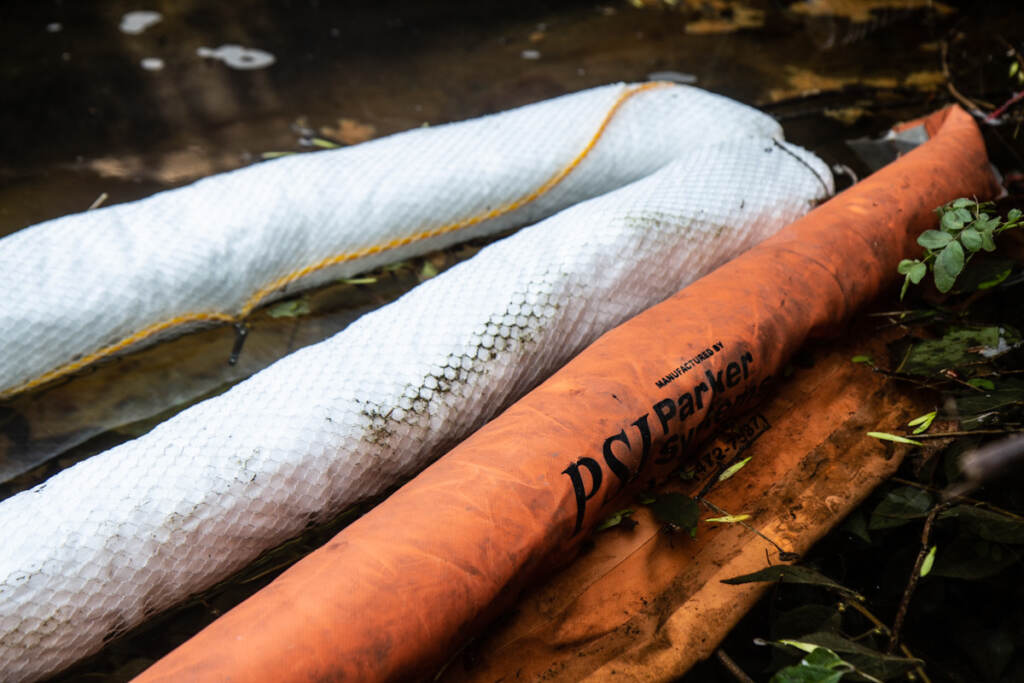 The Pennsylvania Department of Environmental Protection ruled out the possibility of faulty tanks several weeks ago as a large-scale clean-up was underway.
On Tuesday, Stollsteimer said Smith, an employee of Lee Transport Systems, was making a delivery to the Gas 'N' Go at Coebourn Boulevard and Edgmont Avenue in Brookhaven on June 11. The Gas 'N' Go was supposed to be Smith's fourth stop, Stollsteimer said, but instead he deviated from his employer's schedule and made it the first stop on his daily circuit.
Stollsteimer said Smith showed up with nearly 8,500 gallons of fuel. There was not enough space for it, because the company had made an earlier delivery that day. After Smith had pumped about 4,000 gallons into the underground tank, Stollsteimer said, the overfill alert system went off, causing Smith to stop.
"We have security video showing him taking the hose, putting it under the guardrail at the back end of the gas station. And just dumping the rest of the gasoline — over 4,000 gallons into the ground, which is where a stream goes behind the Gas 'N' Go," Stollsteimer said. "He then takes the hose back into the truck. He resets the overfill. And then he starts cleaning up the area where he was dumping the gasoline, and then got in his truck and left. Notified nobody."
The fuel spill was not discovered until the morning of June 12, when a community member reported the smell of gas, but by then the damage had been done. The gasoline managed to get into a nearby stormwater system.
From there, it flowed into Coebourn Elementary School's retention pond and Chester Creek, killing a fox and vegetation, as well as numerous fish, turtles, eels, and frogs in the creek and a connected tributary. The school had to close a week earlier than scheduled because of the spill.
Since then, more than 100 truckloads of contaminated soil have been removed from the area. Efforts to completely clean the area could take years, as experts are still testing and treating the groundwater.
"When somebody does something that egregious to destroy not only our clean water, but threatens the public safety and the public health of the people who live in that neighborhood … we think it is more than warranted to hold this individual accountable by making criminal charges and bringing him to justice," Stollsteimer said.
Gas-n-Go at the corner of Coebourn Boulevard and Edgemont Avenue in Brookhaven, Pa. (Kimberly Paynter/WHYY)

Chester Creek off Brookhaven Road in Delaware County, Pa. (Kimberly Paynter/WHYY)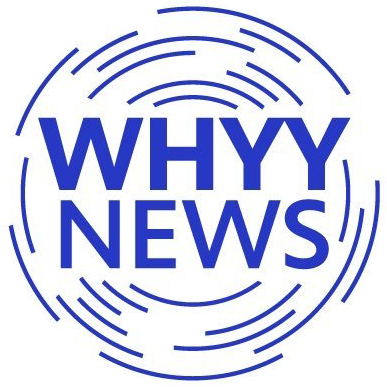 Get daily updates from WHYY News!
WHYY is your source for fact-based, in-depth journalism and information. As a nonprofit organization, we rely on financial support from readers like you. Please give today.