Delco Council race puts the power of the blue wave to the test in Trump-less times
Listen
4:28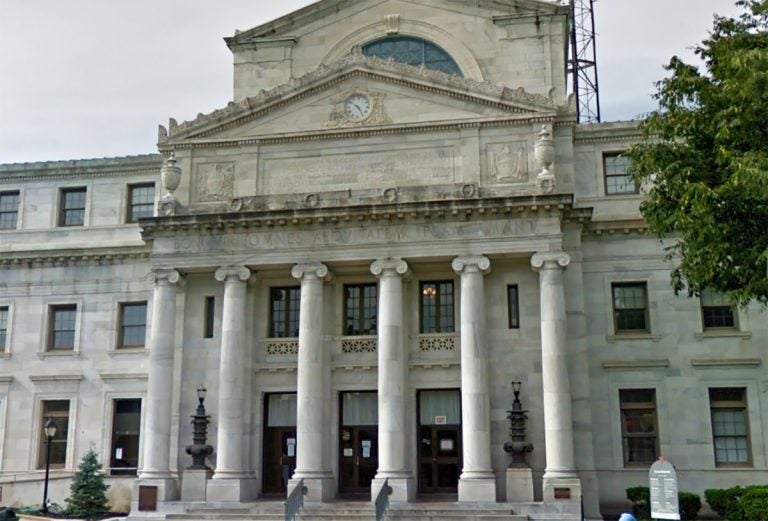 In Montgomery and Delaware counties, what do you wonder about the places, the people, and the culture that you want WHYY to explore?
Local school board races may be seizing much of the limelight during this off-year election. But in Delaware County, another contest could yet again emerge as a political bellwether.
Two seats on the County Council are up for grabs on Nov. 2 — the same two seats that in 2017 laid the foundation for the Democrats' council takeover in 2019. With that historic victory, Democrats wrested control from the Republican Party for the first time since the 1800s.
Council member Kevin Madden, of Haverford, is running for reelection, though his running mate from four years ago, Brian Zidek, is not. Seeking Zidek's seat is Richard Womack, a former Darby Township commissioner and police commissioner.
Womack currently serves as the civil rights adviser and assistant to the president for the national AFL-CIO. If elected, he wants to focus on communities that have not had proper representation. This is not his first bid for a council seat: Womack came up short during a run in 2015 and backed out early on during the 2019 cycle without the endorsement of the party.
This year, after Zidek announced that he would not run for reelection, Womack was the next man up — receiving several calls from party leadership to run once more.
"I really want to form a community advisory committee," Womack told WHYY News, "… made up of some faith-based leaders, community leaders, and law enforcement, and [focus on] how we can have them to work together, and how we can help better our communities that we live in, and try to interact more so with community involvement.".
He also wants to ensure that county employees are being paid fairly and receiving the proper health benefits, as well as focusing on the county's various waste issues.
Womack is optimistic about the Democrats' chances. He thinks the current conditions are similar to those in 2017 and 2019: People have been inspired to get involved.
"That's what really made a difference in 2017, it carried over to 2019. And I'm praying that it will carry over now until 2021. So I think more people are now engaged into politics because they realize it really affects their everyday living," Womack said.
Opposing Madden and Womack are Republicans Frank Agovino and Joe Lombardo.
Agovino, of Springfield Township, wears many hats. He is the owner of DiFabio's Market and Tap Restaurant, among other businesses; serves as executive director of the Corporate College of Delaware County Community College; and is a board member of the YMCA of Eastern Delaware County and the Manufacturing Alliance of Chester and Delaware Counties.
His running mate, Lombardo, is the mayor of Clifton Heights and is also a business owner. He currently operates the Williams Lombardo Funeral Home and Ever After Pets in addition to being active in Clifton Heights' various civic associations.
Understanding the context of the Democrats' 2017 win may be important to rekindling the magic in 2021, experts said.
Revisiting the perfect storm
Dan Hopkins, a professor of political science at the University of Pennsylvania, says local elections are becoming increasingly nationalized in the sense that the trends are synchronizing.
"After 2016, when Donald Trump was elected president, we saw significant Democratic activism. And often it was, not always, led by women. And it was very often, particularly in 2017 and also 2019, targeted locally. And so we saw the energy and the concern that was generated in some quarters by the Trump administration catalyzed a wave of activism that, in part, then accelerated trends that were already afoot," Hopkins said.
Though predicting the future is impossible, he thinks there is a recurring idea to keep in mind.
"One thing that we know is that when one party controls the presidency, the other party tends to do much better down ballot in off-cycle elections, and in midterm elections. And that has been as close to a law in American politics as you can find. And so, I don't see much indication that 2021 is going to be any different," Hopkins said.
Zidek, now the Delco Council chair, was a political newbie in 2017, yanked into politics by two forces, he said in a recent interview.
"The first was the election of Donald Trump. And the second was based upon things that I learned when I looked into politics more than I ever had before, again motivated by the election of Donald Trump … the fact that a single party had been ruling Delaware County since the Civil War. And that led to disastrous results, from my perspective," Zidek said.
When Madden recalled the election of 2017 and his first months in office, he said he didn't realize what he was getting into when confronted with the "dominance by the Delaware County Republican patronage machine."
"And the result of it was a county that, to be very blunt, was providing fewer services for the highest taxes in the region. And that's what you get when you have government that's essentially been built to funnel as efficiently as possible taxpayer dollars to friends of the party instead of servicing the community," Madden said
During their first two years on council, Democrats Madden and Zidek were bound by the limitations of numbers as they were outflanked, 3 to 2. Previously, Delaware County had a long-standing tradition of 5-0 votes.
Before Madden and Zidek were elected, the last 'no' votes came in 2010, when Republican Councilman Andy Lewis voted against the Philadelphia Union stadium and a corresponding tax hike.
Following 'lowercase corruption' — promises fulfilled
New political leaders often face the problems of their predecessors. Madden said he and Zidek inherited "lowercase corruption."
The two Democratic council members couldn't do much while outnumbered, but once they were joined by three more Democrats — Elaine Schaefer, Monica Taylor, and Christine Reuther —  the group was able to deliver on several major campaign promises.
One of the biggest achievements for the first all-Democratic County Council was recently ending the $259 million deal with GEO Group, in effect deprivatizing the county's prison, the George W. Hill Correctional Facility.
Assuming the state gives the green light, another campaign promise will likely be kept in January,  when Delco hopes to officially debut its brand new health department.
And though the County Council has been largely unsuccessful in its attempts to thwart the sale of the regional wastewater system commonly known as DELCORA to Aqua Pennsylvania (it's still in limbo), the council passed ordinances to shore up ethics reform and put an end to alleged sweetheart deals.
Things haven't all been smooth sailing, however. Unlike previous iterations of the council, this group has disagreed on quite a few occasions. Most notably, Madden and Zidek went back and forth during a recent public meeting over a Solid Waste Authority selection.
"Anyone who's been paying attention the last two years, they're gonna see that we don't always agree, and sometimes our disagreements are rather forceful, but they're, they're respectful," Madden said.
He thinks such moments of disagreement are signs of a healthy governing body.
Republican candidates reject the 'old guard'
As in 2017, when Madden and Zidek combined to achieve the unthinkable, their GOP counterparts in 2021, Frank Agovino and Joe Lombardo, are now presenting a similar united front in a first attempt to regain control of the council.
Lombardo said that neither of them has "personal agendas" and that, as business people, they don't even need the money.
"I don't need that paycheck from the County of Delaware to be on County Council. I get paid $200 a month to be the mayor for Clifton Heights, which with the amount of time that I put in is probably about 10 cents an hour. So, we're not doing it for the money. We're doing it because we feel there's a need within the county, and changes have to be made," Lombardo said.
Agovino and Lombardo have a laundry list of complaints they hope to address if elected.
"Joe and I are just concerned about the county taking back the prison, the health department. We're concerned about the spending pieces of those two large entities, whether they're going to manage that. We're not really sure that they have the human capital to even manage it, let alone we're using COVID money," Agovino said.
He thinks members of the current council have earned a bit of a reputation as big spenders. He criticized their use of consultants and the legal fees they have tallied up. Agovino also accused the current council of having an "our way or the highway" mentality.
Though Agovino and Lombardo both said they don't have issues with a health department per se, the two Republican hopefuls do take issue with the future health inspection process. Although he said it's a need, Lombardo wondered why the department can't just be an office.
"My concept of it is this: It's not broken. So why are you trying to fix something that works just fine? Why can't it just be a resource for the municipalities in the county? Why does it have to be more than it needs to be? I think that the current County Council has this grand idea to have big government. I think that they're trying to make Delaware County like Philadelphia — and it's not," Lombardo said.
Agovino said that talk around the county is that a lot of voters have buyer's remorse, which is why they hit the stump about eight months ago. Despite both being lifelong Republicans, they wanted to make it clear that they are neither career politicians nor members of the establishment.
"We are not part of that old guard of the Republican Party of Delaware County. We are new fresh faces, and we are not controlled by anybody. Frank makes his own decisions. I make my own decisions. We ran our campaigns together. We raised money together," Lombardo said.
To which Zidek responds that if you watched the Oct. 19 council debate, you know why it's all a poorly constructed facade.
"What was hilarious is that they were sitting in a conference room with a portrait of a man sitting between them who was the former head of the Republican machine, Tommy Judge. Who is that brain-dead on their side to not realize the optics of claiming that you're not part of the machine when the patriarch of the machine is literally looming above those of your heads in the background? It's just bizarre to me," Zidek said.
Behind the scenes of the 'most interesting municipal election cycle yet'
Tom McGarrigle, chair of the Delaware County Republican Party, takes the blame for declining GOP voter registration in recent years, which has given the Democrats a roughly 50,000 voter edge.
He thinks shifting demographics at the eastern end of the county also played a large part in his party's historic losses in 2017 and 2019. But he's optimistic this time around.
"We don't have Trump in the White House," McGarrigle said.
That sentiment was echoed by Agovino and Lombardo when discussing their hoped-for path to taking two council seats on Nov. 2. McGarrigle thinks it will help them bring back voters who fled in 2016.
"I think in '17, I think the biggest part of it was national politics. I think that not only did we have the demographic change in the eastern end, but we also had the middle-class women in the center part of the county — Haverford, Radnor, Marple, Newtown — who just didn't care for the president of the United States," McGarrigle said.
But it's not just Trump, McGarrigle said. He thinks the Biden White House has been a disaster, pointing to "trouble" at the border, national security problems, and the price of gasoline.
McGarrigle speculated that this feeling of disappointment has trickled down to voters' perceptions of county leadership as well. Unfortunately for the Democrats, McGarrigle said, they control the government, which means they are to blame "no matter what happens." He hopes that will help Republicans on Nov. 2.
As the head of party leadership, McGarrigle also defended his candidates from claims of being a part of the "machine." He did acknowledge that, over the years, the party has put forth candidates that have come up through the "farm system" of local governments before graduating to county positions.
"I don't think there's probably one person that's a Republican that gets hired in Philadelphia, and nobody says anything about that," McGarrigle said.
And though he has distanced the county party from Trump, McGarrigle has dipped his toe into the same election skepticism that has plagued the national party in the past year.
"We can't take control of council, but we can at least elect one or two, which will give us some say in what goes on in the election bureau. Right now, the Democrats control the election bureau. And if you look at the 2020 election, or even the 2021 primary, we ran out of ballots, [at] many polling places people waited an hour to get ballots delivered to these polling places," McGarrigle said.
David Brown, campaign manager of Delco Victory 2021, the county Democratic Party's campaign arm, said he doesn't see 2019's blue wave crashing down just yet.
He agrees partially with his GOP counterparts: Changing demographics and national politics had a lot to do with the County Council turning blue. However, he also believes that the conduct of local GOP officials generated a level of hopelessness that the Democratic Party used to fuel voter engagement in what was previously a losing battle to "take on the machine."
"I'm fortunate enough to have met my capacity, many of the folks who have been doing this kind of work and held out hope, you know, in spite of the adversity of their circumstances, to try to build a stronger party," Brown said, crediting municipal party leaders for laying down much of the foundation.
Local party strength makes his job much easier, Brown said, and he believes the Democrats wouldn't have come this far without it.
"Something Frank and Joe were both attempting to contend at the debate the other night was that our elections are not secure and that there's something — implying the inherent fraudulence of our elections. The Republicans have brought 13 lawsuits against the board of elections. And they're 0-13: They've lost every one, because clearly there's no evidence whatsoever to suggest that our election was fraudulent, but this is again, the Trump effect," Brown said.
Although he is weary of the "Trump effect," Brown is confident that the party has done its job.
Madden doesn't share this optimism. He sees people attending school board meetings with metaphorical pitchforks in hands, pushing back on masks as a bad sign of things to come.
"Apathy really is our own worst enemy," Madden said.
And now, Delaware County's Democrats have their biggest test to date.
"We are, in my opinion, in the most interesting municipal election cycle yet because we now flipped the government," Brown said. "Now we have to find out is it real? Is it viable? Can we maintain this?"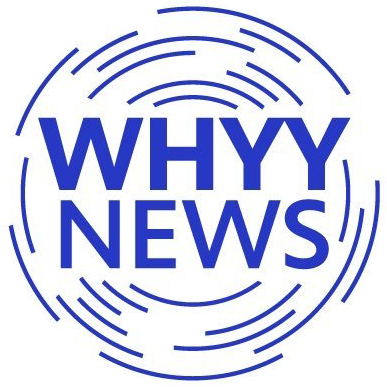 Get daily updates from WHYY News!
WHYY is your source for fact-based, in-depth journalism and information. As a nonprofit organization, we rely on financial support from readers like you. Please give today.