Delaware's latest marijuana kitchen offers patients an alternative to smoking
The new kitchen will produce baked goods and candies infused with medical marijuana. It's poised to launch a recreational line, if lawmakers allow.
Workers at First State Compassion's new kitchen just outside Wilmington check the temperature on a giant square of yellow gummy candy. The temperature has to be just right.
"You don't want it too hot or too cold. You want just at the right temp, so it goes through this wrapper [machine] here with no problem," said Natalie Landolfi, director of production for the new kitchen. "It's only been about a week we've been in here, so we'll start to infuse soon. We're still trying to get everything finalized before we put any medicine in."
The medicine in this case is marijuana, which is cooked into the products to give patients with medical marijuana cards an alternative to smoking.
"Most patients don't like to smoke, they don't want to combust, they don't want anything in their lungs. So it's definitely a great alternative," Landolfi said. "This is just the healthier way of ingesting the cannabis, it gets in your system a lot quicker. It will last longer, feels better."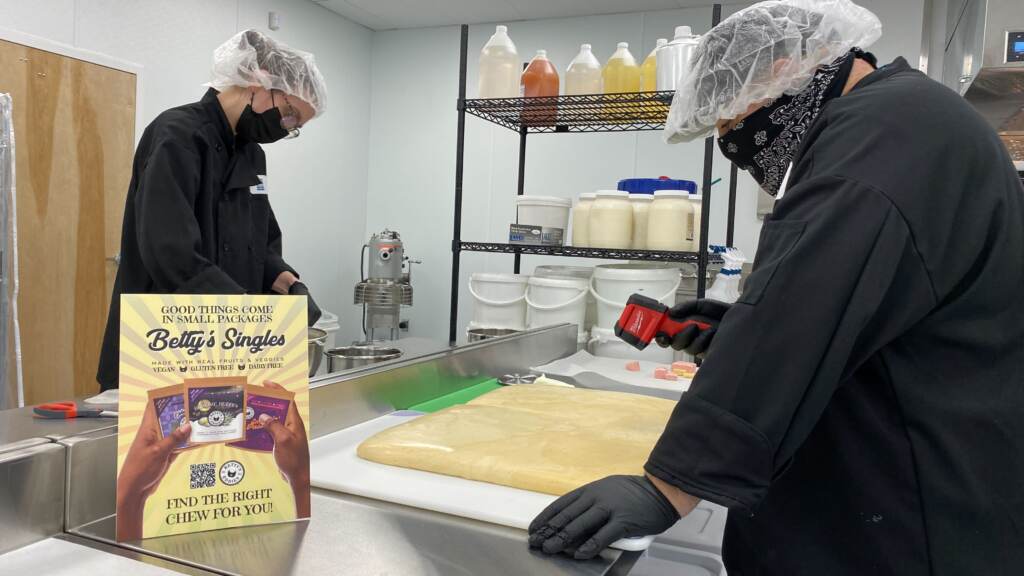 Though First State Compassion isn't the first marijuana kitchen in the state, director of retail and marketing Haley Schell said the company's national licensing deal with MariMed Inc. makes it different.
"Over here, they're making Betty's Eddies, which is an infused organic fruit chew. So, it is vegan, dairy free, lactose free, all those nice words that everyone likes to hear in 2022. It is your healthy version of your edible," she said recently while leading a tour of the kitchen. "Over there, we've got our Bubbies handcrafted, homemade baked goods. That's your more traditional chocolate chip cookies, brownies, snickerdoodles, all of that good stuff."
As part of the licensing deal, MariMed offers technical support and a known brand name.
"They come down with their food scientists. They show us the recipes, their process, and then everything is made in-house here and sold within the state," Schell said.
State law requires that all medical marijuana sold in Delaware be grown here as well.
To purchase the edibles, patients must have a medical marijuana card from the state after getting approved by a doctor. The items are sold in childproof packaging "just like any other medication," Schell said. "We always suggest that patients keep it out of reach from children, just like you would with a normal medicine cabinet."
Should the law change to allow recreational use of marijuana, First State Compassion, or FSC, hopes to take advantage.
"As long as the bill allowed us to mix medical with recreational and allowed us to operate in a recreational or adult use market, then absolutely," Schell said. "The goal is to make our products and medication at this point available to as many people as possible. So, as long as we are allowed and given the green light, then, yes, we will."
FSC hopes to start selling its edibles in a few weeks.
"We're still trying to finalize essentially the R&D before we infuse anything. We don't want to waste any of the medicine if it doesn't come out right or, you know, we didn't have the right ingredient at this time," Landolfi said. "Right now, we're almost there."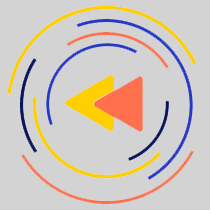 Saturdays just got more interesting.
WHYY is your source for fact-based, in-depth journalism and information. As a nonprofit organization, we rely on financial support from readers like you. Please give today.