Marijuana advocates spar with Delaware medicinal facilities over legalization
Listen
2:04
Recreational marijuana advocates in Delaware are sparring with medical marijuana companies about which path is best for achieving cannabis legalization in the state.
Owners of medical cannabis dispensaries say they support legalizing recreational marijuana for adults. But they argue that the legislation that would make it happen could drive them out of business. Now they're asking lawmakers to adjust the text of the bill.
But advocates of the legislation say that's simply not true. They argue medical cannabis companies only care about making big bucks — not about their patients. Some medical marijuana patients in Delaware say they're disappointed in their dispensaries' stance on the legislation — and that they will only patronize those that support the legislation.
"It told me that they were not in it for the patient. They were in it for the money," said Mike, a medical marijuana card holder who asked for his last name not to be used.
"I've basically washed my hands of the dispensaries because they want to play this game. I will support the private florist [instead] … Your medicinal dispensaries that you created and allowed us to have in this environment aren't really showing compassion or empathy for patients."
State Rep. Ed Osienski announced the marijuana legalization legislation last month. HB 150 would allow 30 licensed marijuana retailers to open throughout the state. They would be able to set their own prices, with a 15% tax on the sales going to the state's general fund.
A 2018 bill fell four votes shy of passing the State House. A similar bill the following year never saw action on the House floor after the COVID-19 pandemic shortened the legislative session in 2020.
The previous bill allowed for medical marijuana companies to sell recreational marijuana during a transitional period before the opening of recreational licensed retail. The current bill requires medical cannabis companies to go through the same licensing process as any other retailer that wants to set up a separate recreational cannabis business.
"It just appears that they don't care, that they would rather hold a monopoly with both the medicinal and the recreational markets, instead of allowing other businesses to expand and grow," said Lillyanne Ternahan, who has been a medical marijuana patient for more than four years to treat post-traumatic stress disorder.
She said she'll only patronize her local dispensary when she isn't able to travel to Washington D.C., where she said she can get quality marijuana at a more affordable price.
To accommodate the new license pools, 15 more retail and 10 more cultivation licenses have been added under the bill.
During a legislative committee hearing on the bill last month, medical cannabis companies Columbia Care Delaware, CannTech / Best Buds, EzyCure, and Fresh Delaware spoke out against the details of the legislation. Columbia Care is a large, publicly traded company.
They argued it would undercut the state's medical marijuana program, potentially oversaturate the market, cause medical marijuana costs to increase and drive medical marijuana companies out to make room for recreational retailers.
"Increasing the number of cannabis cultivation facilities … is simply too much too soon. It would force the existing facilities either to shut their doors or downsize. This would be inconsistent with the First State's business-friendly history," said David White, an attorney for Fresh Delaware, during the committee hearing.
Others from the company tried to argue that recreational marijuana would not be as controlled as medical marijuana. They said medical marijuana patients would have to purchase cannabis from recreational retailers that would sell products containing high levels of THC that would be detrimental to patients' health.
Neither of the four companies agreed to an interview about their stances, but emailed a joint statement. They said that they "strongly support" marijuana legalization, but have concerns with the current legislation.
"As providers of medical cannabis for the state's registered patients, we stand with advocates who want to ensure that any new program will help eliminate criminal justice disparities, usher in a new and diverse group of cannabis entrepreneurs, bring economic growth and much-needed tax revenue to our communities, and help strengthen the State's medical cannabis program," the statement reads.
"With half of the licensees being Certified Minority and Veteran-Owned businesses, we look forward to working with stakeholders through the legislative process to craft a licensing model that makes economic sense for new and existing entrepreneurs, and achieves public safety and regulatory objectives."
But Zoë Patchell, executive director of the Delaware Cannabis Advocacy Network, argues that the legislation doesn't prohibit current medical cannabis dispensaries from obtaining a license in the recreational industry. It does however prevent them from receiving special privileges not offered to new market applicants.
"We were absolutely stunned and shocked that these big marijuana multistate facilities would be attempting to obstruct our adult-use legalization bill, unless lawmakers gave in to their demands to have the General Assembly protect their private business interests, as well as arbitrarily reduce the amount of competition in the market and give them special privileges that would significantly give them an unfair competitive advantage in the new adult-use industry. And it would also undermine the social equity and small business provisions that had been included in the latest version of the legalization bill," Patchell said.
"The patient here in Delaware, that they're supposed to serve, continues to suffer due to inadequate supply and high prices. And they also didn't take into consideration [that] the consumers that they tend to sell cannabis to that are, in fact, still being subjected to law enforcement interactions, arrests and searches, civil forfeiture and sometimes worse, for a plant that these companies have been making money off for years."
Her organization's attorney, Adam Windett, said he believes the medical marijuana companies' intentions are clear.
"They're a cartel, and their interest is maintaining control over the adult-use market," he said.
"The head start for a select few companies would create barriers to entry for future licensees…. The medical cannabis cartel wants to create an adult-use cartel with prices over twice as high as a competitive adult-use market. This is their motivation."
Ternahan said she hopes legalizing recreational marijuana will drive down costs for medical patients.
"Insurance doesn't cover these expenses, so it makes it difficult for a lot of medical patients to be able to afford to maintain their medicine," she said. "I think a recreational market would allow for the patients to have more choice. But I don't think that these choices should be limited to the existing medical dispensaries and their cultivation facilities."
It's unclear when the legislation will be brought to the floor for a vote.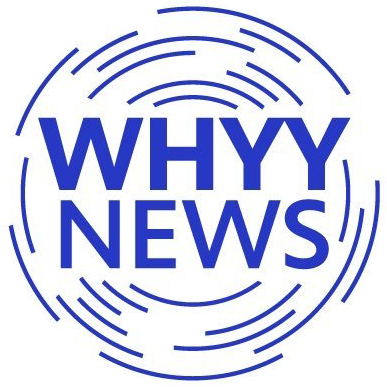 Get daily updates from WHYY News!
WHYY is your source for fact-based, in-depth journalism and information. As a nonprofit organization, we rely on financial support from readers like you. Please give today.