Delaware River 'dead zones' have improved, but more work remains
Parts of the Delaware still suffer from low oxygen levels, according to a Univ. of Delaware prof who recently wrote a book on the topic.
The level of oxygen in the Delaware River has drastically improved over the past several decades, but there is still more work to do.
Since efforts to reduce human and industrial pollution in the river started in the 1960s and '70s, so-called "dead zones" in the waterway have been largely reduced as well. Those dead zones had been especially prevalent in the Philadelphia portion of the Delaware, meaning fish and other aquatic organisms were unable to survive throughout that stretch of water. Fifty years ago, the dead zone stretched 25 miles, from Philadelphia down to Marcus Hook.
"Although we're not at dead zone levels anymore, we certainly have a problem with low oxygen in the river," said David Kirchman, the Maxwell P. and Mildred H. Harrington Professor of Marine Studies at the University of Delaware. "We have a problem with no oxygen in the river still."
In February, Oxford University Press published Kirchman's book, "Dead Zones," which delves into the fight to reduce dead zones around the world and in the Delaware River region. He hosted an online forum as part of UD's Ocean Currents Lecture Series earlier this month.
Even though there's no expectation for people to eat fish caught in the urban section of the river, Kirchman said, low levels of oxygen can still have a devastating effect on fish and other species that need to pass through that part of the Delaware.
It's especially harmful for American shad and Atlantic sturgeon.
"These two fish spend the adult part of their life cycle in the ocean, but they have to migrate upstream and spawn in freshwater," he said. "They're not going to be able to do that if the oxygen level is too low right around Philadelphia and downstream from there."
Low oxygen levels also affect young sturgeon trying to make it back to the ocean to start their adulthood. Several varieties of sturgeon that live in waters along the mid-Atlantic are protected on the endangered species list.
Though government efforts to reduce pollution being dumped into the Delaware River has helped, there is still a problem, Kirchman said.
"We have … a billion dollars spent on these treatment plants up and down the river, why hasn't that solved the problem?" Kirchman asked rhetorically.
The answer is complicated. Though treatment plants have done a good job of reducing organic carbon pollution from human waste getting into the river, that carbon also carries lots of nitrogen and ammonia.
"The treatment plants are built to the specifications set by law that they have to remove the organic carbon, but there's no regulations on how much ammonium. And that's a problem because there are bacteria, specialized bacteria that just love ammonia. They use it as a food source. It's their Big Mac," he said.
The activity of those bacteria ends up reducing oxygen levels. "You may not be down to dead zone levels," Kirchman said, "but it's down to levels that are too low for many species to really thrive in."
He encouraged people taking part in the online lecture series to advocate for change by urging the Delaware River Basin Commission to set standards to reduce the amount of ammonia that is allowed to be released from treatment plants into the Delaware River.
Despite the progress of the past few decades, there's a growing need to increase oxygen levels now because of the growing threat presented by climate change.
A warmer climate will also cause problems of low oxygen levels to worsen. Cooler water is able to hold more oxygen than warmer water. That's part of the reason summer oxygen levels are lower than in the winter. Rising sea levels will also increase salinity in fresh waterways like the Delaware River, further exacerbating the problem for sturgeon and shad that need freshwater to reproduce.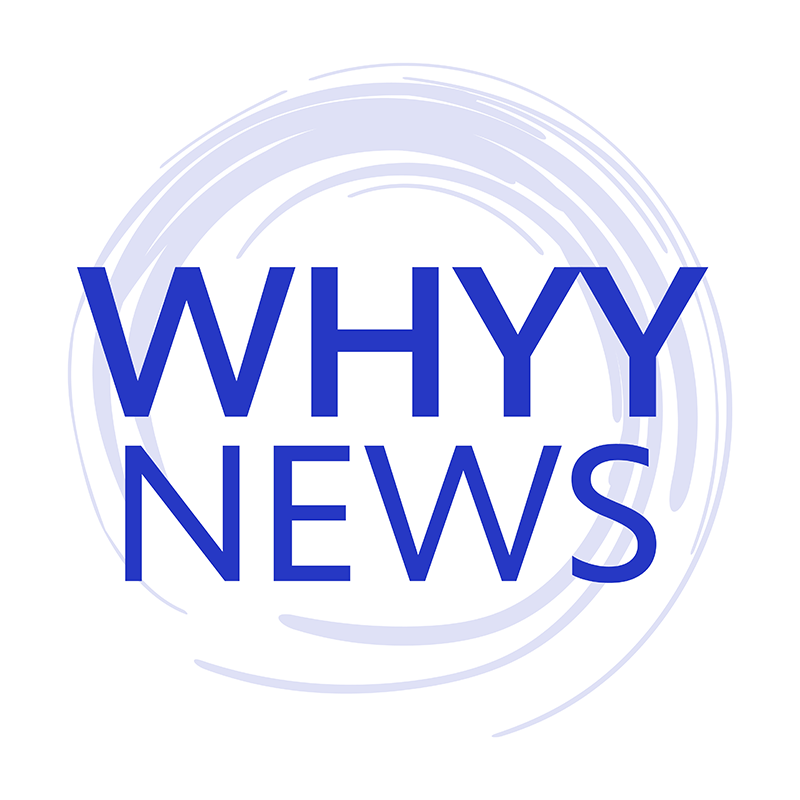 Get daily updates from WHYY News!
WHYY is your source for fact-based, in-depth journalism and information. As a nonprofit organization, we rely on financial support from readers like you. Please give today.