Now that recreational marijuana is legal in Delaware, what can – and can't – you do?
The law lets people use, buy, transport and give away weed. But it doesn't give users carte blanche to do whatever they want.
Listen
1:37
A man sat in his car at Sixth and Market streets in downtown Wilmington last week, casually puffing on a joint while the smell of marijuana wafted from his open driver's side window.
The guy was breaking the law even though Delaware law now lets adults age 21 or older possess, use, transport, and share personal quantities of recreational weed without any criminal or civil penalty.
No cops were around to confront the man blatantly getting high in his car, however, and he eventually drove off without incident.
But now that weed has been legal in Delaware since April 23, here's an extensive but non-exhaustive tutorial on what is and what is not allowed, and how you can partake without fear of running afoul of the new law.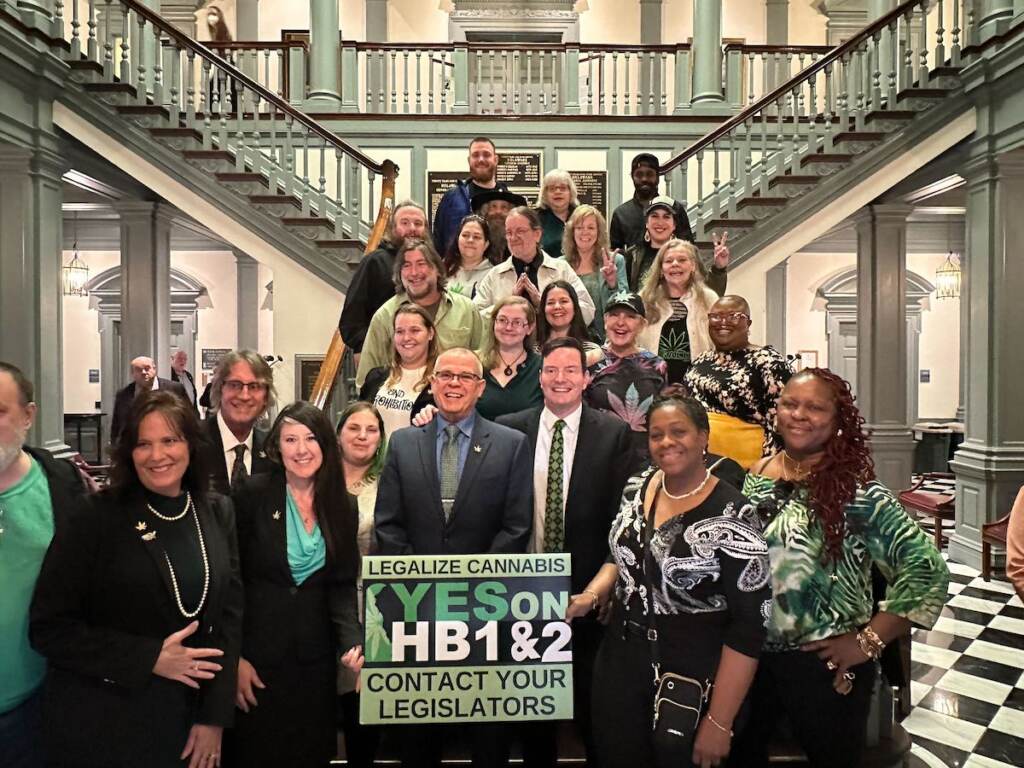 A companion bill that created a regulatory structure and 125 licenses for growing, product manufacturing, testing, and retail sales took effect Thursday, but no licenses will be granted for more than a year.
To see the legal language for yourself, you can read the text of the legalization-only bill, and the regulatory one on the General Assembly's website.
The bills passed overwhelmingly in both the House and Senate, culminating a nearly decade-long crusade by legalization advocates.
Gov. John Carney, an ardent foe who had successfully vetoed the legalization bill last year, killing the effort, decided last week to let both become law without his signature.
Where can I get weed?
This will remain a dicey transaction until your neighborhood Marijuana Mart opens, which likely won't happen until late in 2024.
Until then, users will have to buy marijuana the same way they always have – from someone who is breaking the law if they are selling it. Giving weed as a gift is now legal.
And while stores in New Jersey also will sell it to visitors from Delaware, it remains illegal to transport weed across state lines.
Growing for personal use remains illegal in Delaware too.
So while the legalization-only law says people are permitted to "purchase" weed, Mat Marshall, spokesman for Attorney General Kathy Jennings, agrees that the lag time between legalization and retail sales is problematic.
"You're absolutely right," Marshall said. "There's a donut hole in the laws that exists today."
How much weed can I have?
You can possess and even transport what the law defines as a "personal-use quantity" of what legalization advocates prefer to call cannabis.
So what does that mean, exactly?
The law allows you to have a maximum of one of the following:
One ounce (28.35 grams) of leaf.
12 grams or less of hash or other forms of concentrate.
Up to 750 milligrams of pot edibles such as gummies.
The key word in the law is "or." In other words, you can have an ounce of weed, or the gummies, or hash, but not a combination.
Nor does the new Delaware specify how much of each type – leaf, hash, and gummies — that someone can possess if they purchase a combo of the three.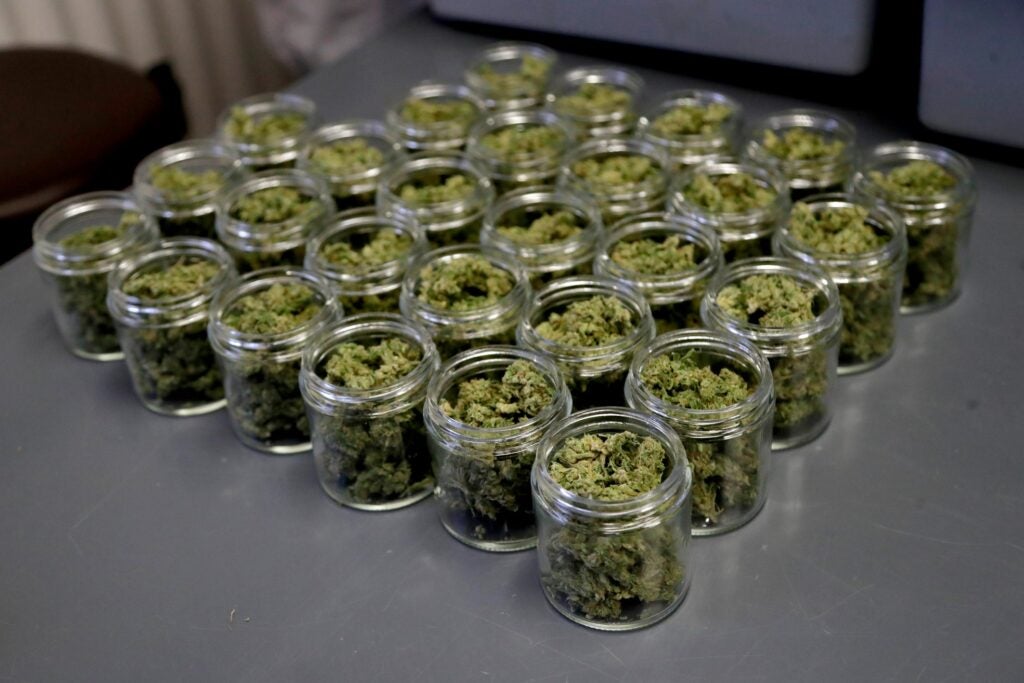 Where can I get high?
This is an easy one, if you want to avoid any chance of police intervention.
Do it at home or someone else's place. Perhaps on the porch or in the yard, as long as you are at least 10 feet from the sidewalk or property line. And stay there until the buzz wears off.
The law itself doesn't use the word home but makes clear where you cannot smoke or ingest. And that's in "an area accessible to the public or in a moving vehicle."
So, no catching a buzz in the car.
But what is "an area accessible to the public?"
That's a pretty lengthy list.
Outdoors, it means within 10 feet of a "sidewalk, street, alley, parking lot, park, playground, store, restaurant, or any other area to which the general public is invited."
But there are more spots prohibited outside. That's within 10 feet of "entrances, exits, windows that open, or ventilation intakes of any public or private building."
State police Sr. Cpl. Leonard DeMalto, a spokesman for Delaware's largest law enforcement agency, elaborated.
"To break it down to the simplest terms, marijuana consumption is still illegal in public places, in a moving car."
Should you violate those provisions and get caught and arrested, it would be for an unclassified misdemeanor.
The possible penalties are a fine that can't exceed $200 and up to five days in prison, or both.
Also, even though recreational weed is legal, employers can still discipline or fire you for getting high on the job or showing up under the influence.
What if I'm younger than 21?
Underage users face a civil violation and a $100 fine for their first offense.
For a second violation, the fine is $200 to $500.
Subsequent violations, however, constitute a criminal offense — an unclassified misdemeanor — punishable by a $100 fine.
"That's the big stipulation,'' DeMalto said. "You have to be 21 or older, just like alcohol."
Can I drive around with my weed?
If you're sober and alone and drive to buy an ounce or less and then grab a six pack of beer, you now can set both packages on your passenger seat without fear of any trouble with the law should you get stopped by police.
The weed, however, must be "in a closed container.'' That means no loose joints or a bowl packed with weed in your center console or in your lap.
Again, Sr. Cpl. DeMalto explained the police position.
"If you're 21 or older and you have an ounce or less of marijuana in your vehicle, and you're not high, you haven't smoked, you haven't consumed any gummies, anything like that, you're fine,''  DeMalto said. ''We're not going to take your weed. That's yours. It's legal to possess."
If you have passengers, the law says the weed can't be "readily accessible to anyone inside."
Zoe Patchell of the Delaware Cannabis Network offered guidance.
She suggested transporting the weed in the glove compartment, center console, trunk, or "even in a book bag, in your purse, just as long as it's not sitting out on your dashboard or sitting in your lap or things like that."
Can I smoke at home and go for a drive?
That would be a big no, as it remains against the law to drive under the influence of marijuana, as it is with alcohol.
But whether you get arrested depends on how suspicious the cop becomes should you get pulled over.
DeMalto again weighed in, saying the key is whether "the officer smells burnt marijuana and/or detects signs of impairment during that traffic stop."
What could happen next?
"It's a collection of the circumstances,'' DeMalto said. "So if they smell burnt marijuana and they detect other signs of impairment, then that should kick off a DUI investigation on the roadside during that traffic stop. And if you're high or under the influence of weed while you're driving, you risk being arrested for DUI."
Many officers are trained to conduct field sobriety tests for marijuana and drugs other than alcohol, he said.
"If the troopers feel that the driver is under the influence, they can be arrested for suspicion of DUI, and then have a sample of blood tested that can be submitted to the state chemist for evaluation" and possible prosecution.
Patchell said her group has legal advisers who will be monitoring how officers handle traffic stops for suspected driving under the influence.
"Obviously there could be some overzealous enforcement,'' she said. "These are things that are definitely going to be something that we're going to have to continue to keep an eye on and make sure that law enforcement isn't trying to re-criminalize cannabis with these other offenses."
She said that if officers detect the smell of marijuana "on your clothes, then there's no probable cause [to investigate further] because you're legally allowed to consume cannabis, which means that you could have done that five minutes ago to two hours ago and still had that smell on you. And it doesn't matter because it's now legal."
She agreed, however, that "if you're driving in a vehicle and the whole car smells like burnt cannabis, then one would argue that probably law enforcement is going to try to use that as probable cause to determine if you're under the influence."
So what's the bottom line?
Simply put, you can have weed and smoke it in your living room, either alone or with friends and loved ones who are at least 21 years old.
You can even drive it around in a sealed container.
Just don't get high while driving around or anywhere in public, even in a parked car..
And right now that's good enough for Will McVay, a Dover software developer and longtime legalization advocate who posted this celebratory message on April 23 on his Facebook account: "I just smoked cannabis in my own home today. Legally."
Yet those hits off his vape pen constituted a bit of a bittersweet experience for McVay, who was busted a decade ago for less than an ounce and had a criminal record that has since been expunged.
"It's a very conflicting moment,'' McVay said. "Obviously I'm happy that it passed and I'm happy that it happened. But was it necessary for me to give so much for it? Was the cost worth it and all that kind of stuff? It's just a very reflective moment overall."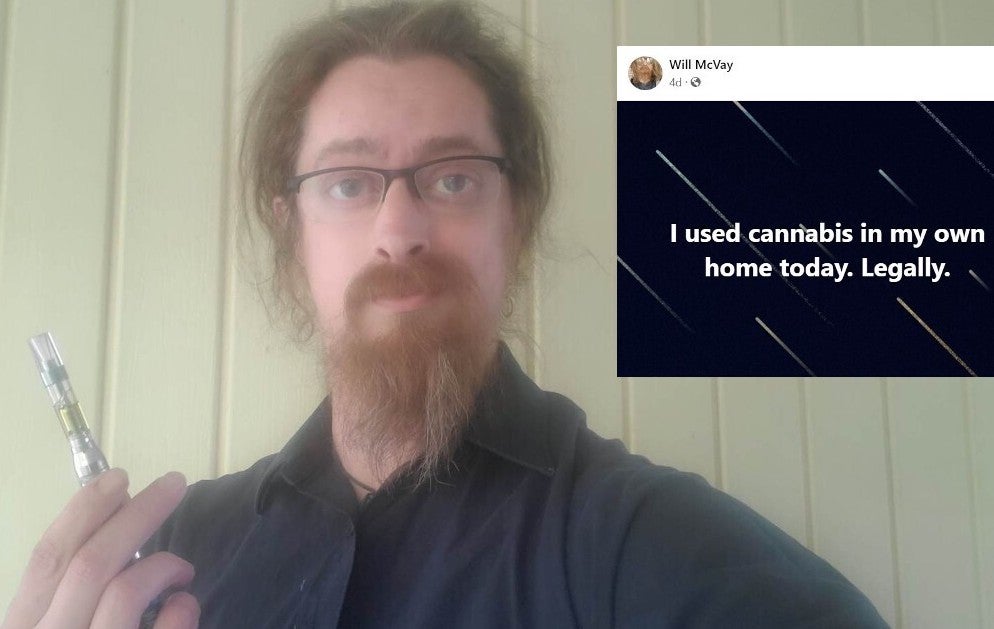 McVay remains concerned, however, that some segments of society might not be so accepting of legalization, and that it could hurt users in custody hearings, job interviews, with landlords, and more.
"It's going to be kind of a cultural shift,'' McVay said. "We need to recognize that this is how some people choose to relax and not use it against them just because it used to be illegal."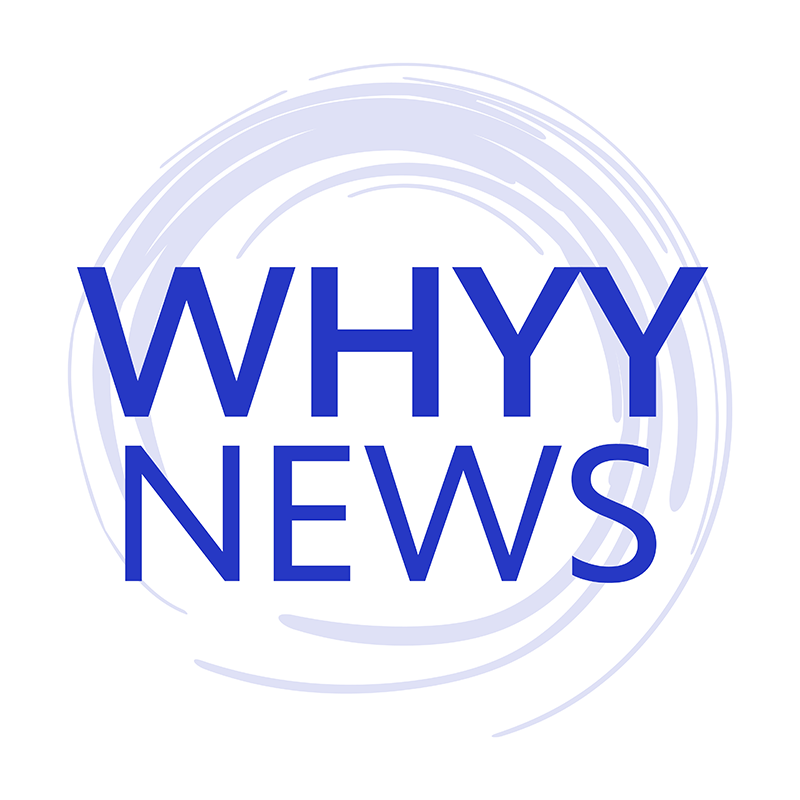 Get daily updates from WHYY News!
WHYY is your source for fact-based, in-depth journalism and information. As a nonprofit organization, we rely on financial support from readers like you. Please give today.