Delaware public health director urges Congress to continue funding addiction services
In the face of hundreds of fatal overdoses, Delaware's public health chief urges Congress to continue funding efforts to stop the flow of fentanyl.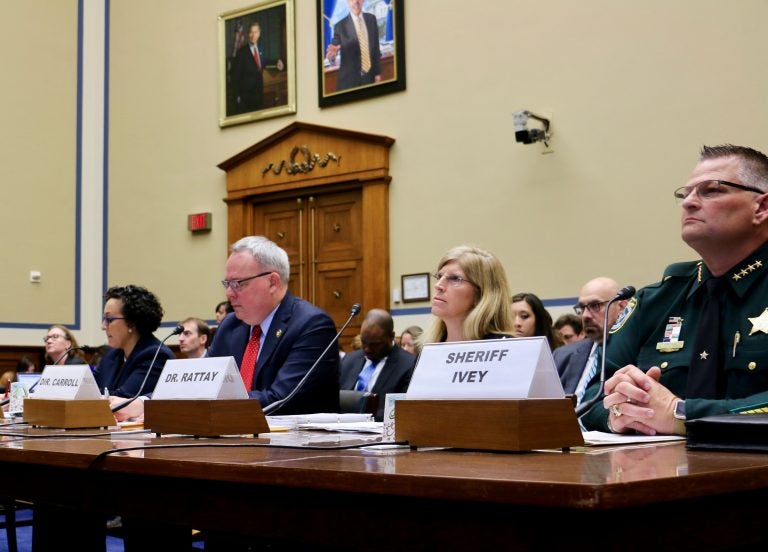 Delaware's director of the Division of Public Health Thursday urged federal lawmakers to continue financial and legislative support to tackle the opioid epidemic.
Dr. Karyl Rattay testified during a U.S. House committee hearing focused on the Trump administration's response to the drug crisis. She focused the need for funding wraparound services and evidence-based treatment.
"Addiction is a chronic disease. It is extremely complex and so too is the solution to this epidemic," Rattay said.
"The ideal treatment system is engaging, comprehensive, coordinated, integrated, high-quality and person-centered," she said. "It meets people where they are in their communities, provides an immediate connection to treatment following an overdose, and a warm handoff — no matter the setting."
"To develop sustainable solutions to this incredibly complex challenge, we must have national leadership that can envision robust and wide-ranging, cross-cutting support and coordination involving multiple federal agencies, national organizations, and state and local governments to develop and implement a comprehensive and evidence-based response strategy," she continued.
Five Delawareans died from overdoses in 1990. Last year, the overdose death toll topped 400. Illicit fentanyl and other highly potent synthetic opioids contributed to 72 percent of those deaths.
During her testimony, Rattay asked members of the U.S. House Committee on Oversight and Reform to use every means possible to cut off the supply of fentanyl.
She also stressed the importance of continued funding for naloxone, the overdose-reversing medication, as well as treatment and prevention measures. In recent years, funding to states has been time-limited.
"We really appreciate the funding we're receiving, but we need to take a long-term view, rather than the year-by-year funding that's coming our way, so we can plan a sustainable approach that can take us into the next decade — and decades into the future," Rattay said following the hearing.
She also suggested Congress pass legislation allowing medical providers in emergency rooms to prescribe medication-assisted treatment for three days until a patient can begin a treatment plan. Right now, that's limited to one day.
Rattay outlined Delaware's efforts to help more addicted individuals, including opening more treatment homes and expanding access to medication-assisted treatment. She also highlighted the state's campaigns to decrease prescription opioid use, including its prescription-monitoring program, which keeps track of overprescribing.
Committee members also debated Medicaid expansion, the Affordable Care Act, and drug trafficking at the border.
Following her testimony, Rattay said the state and federal government must continue to work together to support increased efforts to tackle the opioid crisis from every angle.
"I am fearful every day and night we're not going to be able to turn this around," she said.
"I think we're doing a lot of good work in Delaware … getting more people into treatment, using every opportunity we can to get people into effective treatment," she said.
While medication-assisted treatment has been the most effective approach, Rattay said that shouldn't work alone.
"So we have to make sure people's mental and physical health conditions and other needs like safe housing are met. We have to focus on primary prevention. People use drugs to self-medicate," she said.
"Addressing the reasons why people self-medicate, starting from toxic stress in infancy and trauma in childhood or trauma later, mitigating those types of exposures and decreasing the need to self-medicate are important keys, as well as educating individuals on the impact of drug misuse."
WHYY is your source for fact-based, in-depth journalism and information. As a nonprofit organization, we rely on financial support from readers like you. Please give today.