Delaware overdose deaths could top 400 in 2018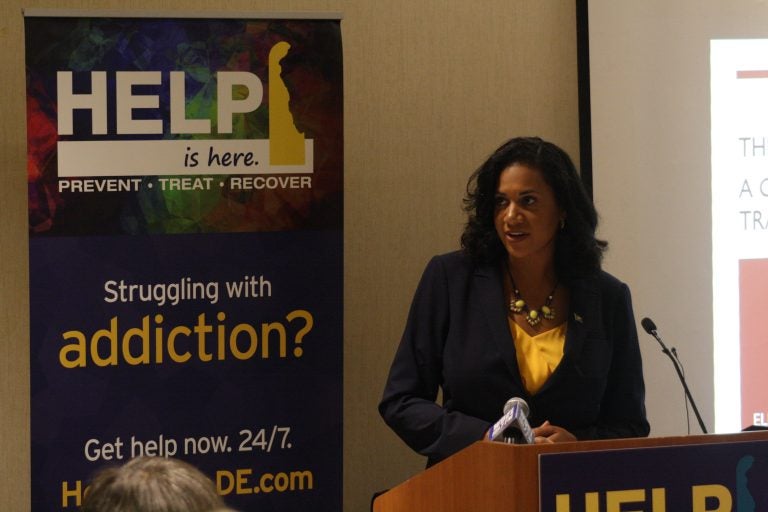 Through Christmas Day, 286 deaths from suspected overdoses have been reported in Delaware. When the final toxicology reports are completed in a few months, however, that number could soar to more than 400.
"Regrettably, we're trending above where we were last year," said Kara Odom Walker, secretary of the state Department of Health and Social Services. "We anticipate it will continue to climb."
In 2017, the number of suspected drug fatalities through December was 238, but the '17 total was finally tallied at 345 overdose deaths after all the data was collected. Because the final official numbers are typically much higher than reported in December, Walker said she expects grim news.
"We know that's really a terrible trend and heartbreaking because we know people are affected," she said.
Overdose deaths have been on a steady rise in Delaware in recent years.
The growing use of fentanyl — as an additive to other drugs or taken by itself — has contributed to the rising number of deaths.
"Fentanyl is 50 to 100 times more potent than heroin, and that really leads to these increased deaths that we're seeing because more fentanyl is coming into our state," Walker said. "It's a huge challenge right now."
In 2016, four out of 10 overdose deaths were related to fentanyl. That ratio increased to six out of 10 deaths in 2017.
"We don't know what it will be for this year, but, if I had to guess, it will at least be seven out of 10 or higher because it is such a potent drug that's being mixed," Walker said.
State leaders have taken a number of steps in recent years to try to halt the increase in OD deaths. In October, the department launched the Substance Use Treatment and Recovery Transformation Initiative. Known as START, the initiative aims to connect more than 900 new clients with state services via peers who have previously struggled with addiction.
Also this year, the General Assembly approved more than $1 million in new funding for addiction-related efforts. That includes $990,000 for substance abuse disorder assessment and treatment; $328,500 for 20 new sober-living beds; and $100,000 to provide the opioid overdose-reversing medication naloxone to first responders statewide.
Those efforts will take time to yield results, Walker said.
"We have yet to see a downward trend, but we have made a lot of progress from a policy perspective."
She said it also takes time for those struggling with addiction to conquer it.
"It is a brain disease, it takes two years for people to recover from a heroin or opioid addiction, so that's a long time," she said.
Final numbers on 2018's overdose deaths should be available in early spring.