Delaware indoor mask mandate returns as worst COVID spike stretches health care system
Masks will be mandatory again indoors in Delaware starting Tuesday as the dramatic and still-escalating spike in COVID-19 cases and hospitalizations is overwhelming the state's health care system.
The state's weekly average for new daily cases is currently 2,771 — more than three times last January's previous high mark. The current inpatient count is 714 — 238 more than last January's peak.
Gov. John Carney, who lifted his first indoor mask mandate in May and said as recently as last week that he planned no new restrictions even as cases and inpatient care skyrocketed, finally made the about-face Monday. The new mandate is possible because last week Carney re-declared a state of emergency that he had lifted in July after 16 months when COVID-19 was on the wane.
The masking rule applies to almost all indoor public settings, including grocery and convenience stores, gyms, restaurants, bars, hair salons, malls, and casinos. Houses of worship are exempted, and face-coverings can be removed in restaurants and bars only while eating or drinking.
Carney encouraged businesses to provide disposable masks to customers if needed and to post signage about the reinstituted rule.
Carney made his move after hospitals statewide moved into 'crisis' care mode, with the state's largest system, ChristianaCare, declaring "It is no longer possible to deliver care according to normal standards."
Carney also deployed 70 members of the Delaware National Guard to assist with non-clinical operations inside Delaware hospitals statewide starting Tuesday.
"We need all Delawareans in the fight as we face this winter surge of COVID-19 to make sure our hospitals are not overrun," Carney said in a news release. "I know we're all exhausted by this pandemic. But at the level of hospitalizations we're seeing, Delawareans who need emergency care might not be able to get it. That's just a fact."
"It's time for everyone to pitch in and do what works. Wear your mask indoors. Avoid gatherings or expect to get and spread COVID. Get your vaccine and, if eligible, get boosted. That's how we'll get through this surge without endangering more lives."
State data show that 50 residents with COVID-19 have died in the last two weeks. The delta variant remains prominent, but has been surpassed by the more-transmissible omicron strain.
Carney also announced that mask requirements in K-12 public and private schools and child care facilities, which had been set to expire in early February, will be extended.
He also eased state regulations to allow and incentivize recently retired educators to return to the classroom as substitute teachers.
The mask mandate for the general public and for schools and day care facilities exempt people younger than kindergarten age. But Carney nevertheless encouraged parents to have children ages 2 to 5 wear masks at stores and in schools.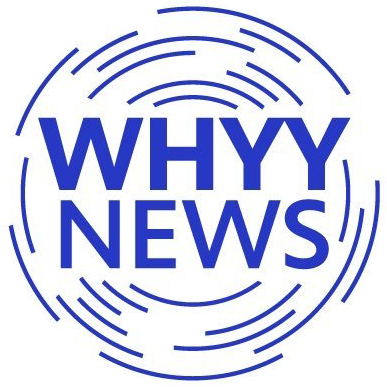 Get daily updates from WHYY News!