Delaware County making significant gains in reducing prison population
Several years ago, Delaware County was "incarcerating at levels that were unmatched across the state." Now, county officials say they have changed course.
Got a question about life in Philly's suburbs? Our suburban reporters want to hear from you! Ask us a question or send an idea for a story you think we should cover.
Delaware County is gaining significant ground in reducing its prison population as it continues to push forward with criminal justice reform initiatives.
On January 1, 2022, the daily population at the George W. Hill Correctional Facility was 1,502. One year later, just 1,219 people were incarcerated in the county jail. County officials in favor of criminal justice reform are excited about the 19% decline in its prison population — and the work it took to get there.
"There were decisions by stakeholders to increase opportunities for diversion and make more reasonable choices about what members of our community need to be incarcerated pretrial with a focus on prioritizing community safety," said Lee Awbrey, First Assistant Public Defender in the Delaware County Office of the Public Defender.
After the Democratic party seized control of all five seats on Delaware County Council in 2019, council members sought a dramatic overhaul of the criminal justice system after more than a century of Republican control.
While the county managed to take back managing power of the George W. Hill Correctional Facility from GEO Group, a massive for-profit prison operator, in 2022, many of the same problems that plagued the facility for years have persisted.
However, Delco officials have made significant progress in reducing the number of incarcerated people held at the county prison.
The Delaware County Office of the Public Defender has been one of the government bodies at the forefront of the change. The office attributed their successes in prison population reduction to advancements in criminal justice reform and more collaboration with local stakeholders.
In 2020, county council essentially restructured the public defender's office from the ground up. The county has beefed up staff which has allowed the office to branch out. The public defender's office established the Diversion and Reentry Unit.
Last year, the public defenders formed a union and reached a collective bargaining agreement with the county. Delaware County Council subsequently raised public defense salaries, which Aubrey said has helped the office attract "top talent." All these changes have had a domino effect.
Aubrey said there has also been a steep decline in the length of time people are incarcerated in the correctional facility from 2021 to 2022. In 2021, the average stay at the county prison was 112 days. In 2022, the number dropped to 69 days.
"When people come into the Delaware County jail, it is safe to say that they're returning to the Delaware County community and the neighboring communities and often fairly quickly, once their case is resolved or processed or they're sentenced," Aubrey said.
She believes there are numerous factors at play, but the main one is simply access to justice.
"We're able to access our clients more quickly, initiate conversations with a district attorney's office more quickly and get the case moving and resolved. We were able to identify people for diversion and get more bail motions out," Aubrey said.
The Delaware County District Attorney's Office and the Delaware County Office of the Public Defender are working on an early custody review system. While an "imperfect" system, Aubrey said it keeps the ball moving.
"Every day, our attorneys are going through and trying to flag cases where we think that if an attorney looked at it from our office, an attorney looked at it from the district attorney's office, we would all agree that this is not someone who has to be in jail for public safety. And so we bring those cases to their attention as fast as we can. And often we're able to get agreement that those people should get out or should get treatment," Aubrey said.
Since the two offices have been working on that project, they've been able to release about 450 people through the agreement.
Aubrey said there is more progress to be made on all fronts, but she is glad the public defenders have been able to invest in social service programs to help clients. In July, the office integrated five non-attorney advocates into their team as part of the national Partners for Justice program.
"All of those social service actions help keep people out of jail and stabilize in ways that also support public safety," Aubrey said.
The public defenders gave a recent presentation to council recapping 2022 and the decreasing levels of incarceration.
Councilmember Kevin Madden said at the public meeting that before Democrats took over, Delco was "incarcerating at levels that were unmatched across the state." He called the reduction "extraordinary."
"Our crime rates are lower than they were two years ago. It's not like this has been done at the expense of public safety. It's [been done] to improve public safety — to do so and to allow us to reinvest funds instead of over incarcerating, put that into services that support folks and allow them to get their feet back under them. This is why we are all here," Madden said.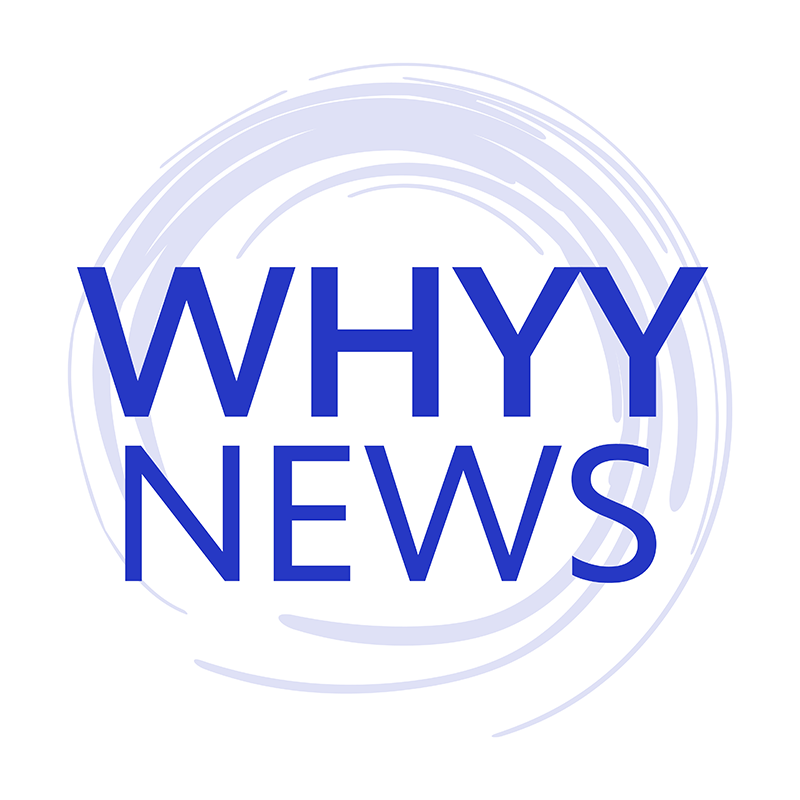 Get daily updates from WHYY News!
WHYY is your source for fact-based, in-depth journalism and information. As a nonprofit organization, we rely on financial support from readers like you. Please give today.