'Can't get blood from a stone': Delaware bill would restrict medical debt collections
The legislation would forbid hospitals and other large facilities — plus third-party debt collectors — from charging interest and other fees.
When Delaware HVAC technician C.J. Boulden got a $1,300 bill for a medical procedure a couple of years ago, he made some payments but then missed one or two.
Boulden intended to pay but was stunned when he began receiving calls and late notices from a third-party debt collector.
"Which I thought was insanity,'' Boulden recalled. "If people aren't paying, obviously it'll go to collections. It was after Christmas and money was a little tight."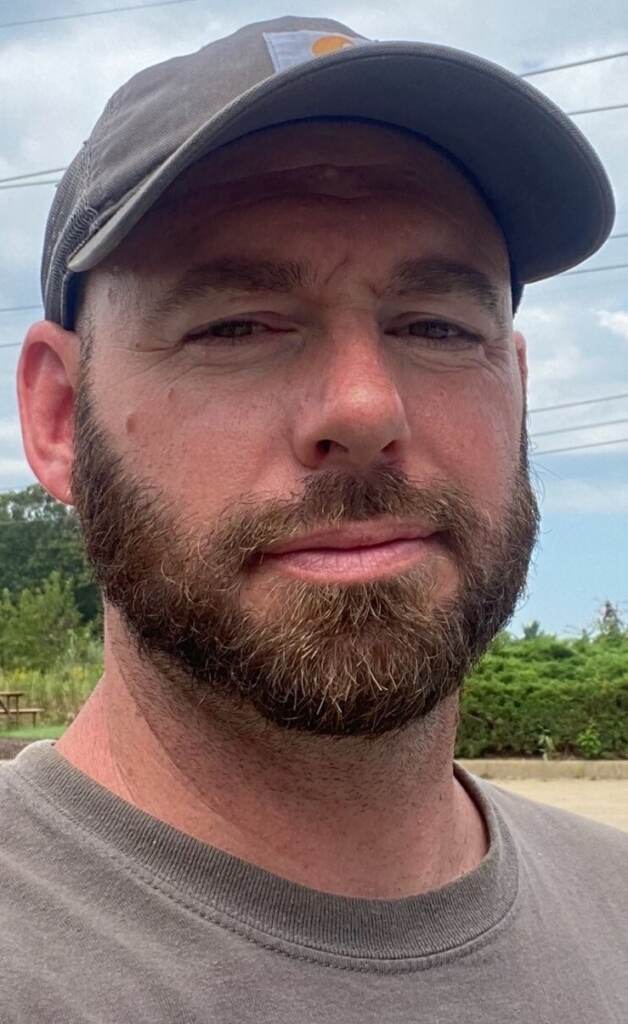 So when Boulden attended a meeting of his civic association, he approached state Sen. Spiros Mantzavinos and told him about his plight. Mantzavinos, a Democrat, had been elected in 2020 to represent the area around Newport, southwest of Wilmington.
"It's not like he wanted to absolve'' his debt, Mantzavinos said, recounting his conversation with Boulden at the Kiamensi Civic Association meeting. "But he just started sharing with me what he was able to afford and how he was trying to manage that. And from that meeting, I started looking into the whole issue of medical debt and its impact on people."
That meeting culminated this month with Mantzavinos introducing a bill that would:
Forbid hospitals and other large health care facilities from charging interest and late fees.
Require facilities to offer reasonable monthly payment plans that don't exceed 5% of the patient's monthly income. Someone who earns $3,000 a month would have to pay no more than $150 a month.
Provide a 90-day grace period from the date of the health care service before the first payment is due under a plan.
Prohibit penalties, fees, or other charges when the debt is paid off early under a payment plan.
Require facilities to wait at least 120 days after the first bill is sent to the patient to sell debt to a collector, and to notify the patient 30 days before doing so.
Forbid debt collectors from trying to foreclose on a patient's property, or garnishing their wages or other payments, such as for a disability or unemployment benefits.
Require at least a one-year period after the first bill was sent before facilities could send information about an unpaid debt to credit reporting agencies.
Facilities would also be liable in civil court for any violations by the debt collector.
Besides large hospitals such as ChristianaCare's in Wilmington and the Stanton area, St. Francis in Wilmington, Bayhealth in Dover, Beebe Medical Center in Lewes, and Nanticoke in Seaford, the bill would also cover those organizations' outpatient clinics and facilities.
In addition, ambulatory and surgical centers would be subject to the provisions, as would all medical practices with revenues over $20 million annually that provide outpatient medical, surgical, behavioral, optical, radiology, laboratory, and dental services.
Any licensed health care professional who works in a covered facility would also have to comply.
Protecting people from financial ruin 'when the unthinkable happens'
Mantzavinos says he's optimistic about the prospects for the legislation, which has 12 other sponsors in the 62-member General Assembly. The bill has been assigned to a Senate committee, though no hearing has yet been scheduled. Lawmakers meet through June 30.
He calls its passage critical to protecting those who face mounting medical expenses, especially if they are uninsured or have policies with high deductibles.
The legislation would protect people from financial ruin "when the unthinkable happens,'' Mantzavinos said. "Nobody knows when they're going to get sick. Nobody knows when they're going to get hurt. Nobody knows when they're going to be diagnosed with cancer or have a catastrophic health event happen."
Harrington-area state Sen. Dave Lawson, a Republican who rarely joins with Democratic colleagues on legislation, is an enthusiastic co-sponsor.
"The bill does a lot for those folks that can't pay,'' Lawson said, noting that the issue is personal for him. "Through my childhood, I saw medical debt in my family that just could not be handled. And they had no no idea where to go. We almost lost our home."
For those currently challenged or even overwhelmed by medical debt, "this gives them a chance to at least be aware that there is help out there," Lawson said. "And I think that it would go far, particularly for cancer. It gives them some hope."
Lawson said it's not always the initial debt that is the burden. "The bill may not be that high,'' he said, "but the costs that are tacked on can really mount up quickly and can be devastating to a family struggling."
Lawson hopes fellow Republicans, who are in the distinct minority in both chambers of the General Assembly, support the measure to assist constituents in need.
"It's something that would be beneficial across the board," Lawson said. "I don't know why folks wouldn't'' vote for it.
The Delaware Health Care Association, a trade group for hospitals and other health care organizations, has not taken a position on the bill and would not say whether some members charge interest and late fees.
Interim CEO Megan Williams could not agree to an interview, but said in a statement provided by spokeswoman Christina Crooks Bryan that her group looks forward to providing input to Mantzavinos.
"We agree with the intent of the bill to help reduce medical debt and protect patients from unfair debt collection practices,'' her statement said.
Crooks Bryan added that "all of Delaware's nonprofit hospitals provide financial assistance policies and application processes where a portion to all of a patient's medical care can be covered by the hospital."
Officials at ChristianaCare, by far the largest health care company in Delaware, also would not agree to be interviewed about the legislation or its own policies.
But spokesman Hiran Ratnayake said in a written statement that ChristianaCare doesn't charge interest or late fees on unpaid bills.
Financial assistance is available to some patients depending on their income, he said, and ChristianaCare offers to set up a payment plan. He added that patients without insurance who earn too much to qualify for aid get a 15% percent discount.
The hospitals' policy already complies with the legislation's 120-day period before bills get sent to a debt collector, which cannot garnish wages or file a lien against the patient's assets, Ratnayake said. Nor can collectors charge interest or debt, he said.
'Seems like the dollar is more important than the life'
The bill in Delaware is similar to laws in a number of states, including Maryland and New York, that aim to protect consumers from runaway medical debt, according to Jenifer Bosco, senior attorney and authority on medical debt at the National Consumer Law Center.
Her group supports Mantzavinos' bill, and she says the Delaware initiative stands out because its law applies to everyone with medical debt, regardless of their income or financial situation — not just patients who qualify for state assistance.
"They wrote this to apply to everyone, which is great,'' she said.
Bosco calls medical debt "an enormous problem," noting that the Consumer Financial Protection Bureau estimated last year that Americans have $88 billion in medical debt on credit reports.
"It predominantly impacts people who are lower middle income and there's an excessive burden on people of color in this country who carry more medical debt than others,'' Bosco said. "Some of the practices that are used by debt collectors who are collecting medical debts for health care providers are, in our view, abusive and predatory. And states are beginning to recognize that you can't get blood from a stone."
Boulden agrees, and said that besides his unsettling experience, a relative had trouble qualifying for a mortgage because of outstanding medical debt. He's since paid his own debt, but hopes the Senate passes the bill that his conversation with Mantzavinos helped inspire.
"It just sometimes seems like the dollar is more important than the life,'' Boulden said.  "So things like this would be good to try and help prevent that from happening and come up with game plans where people can pay, and at least not make their credit score suffer and make other aspects of their lives messed up."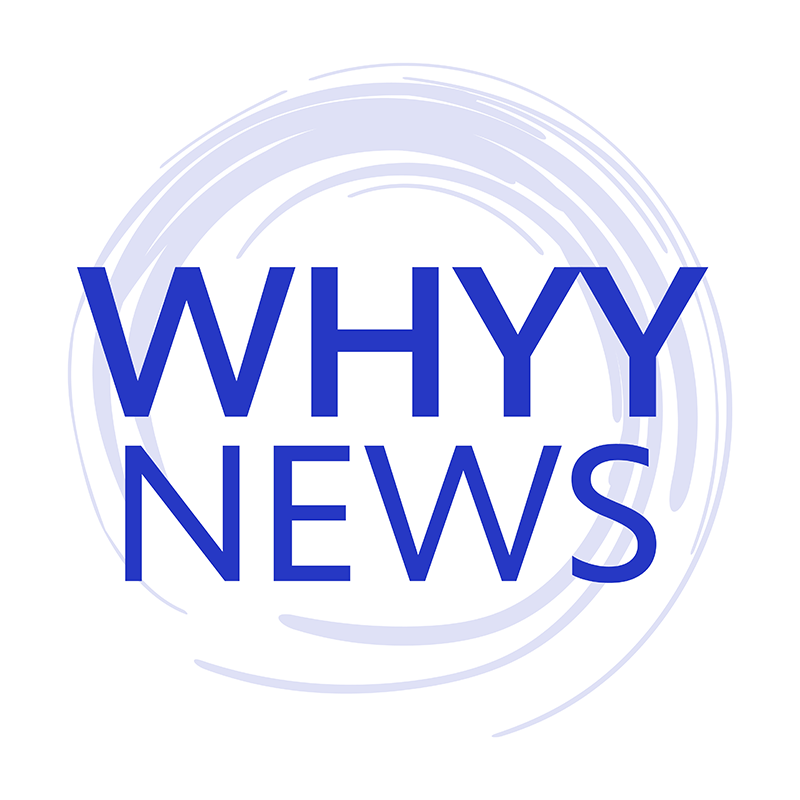 Get daily updates from WHYY News!
WHYY is your source for fact-based, in-depth journalism and information. As a nonprofit organization, we rely on financial support from readers like you. Please give today.