Delaware arts calendar: The art of Denise Dumont, Rubix Kube and more to see and do in Delaware this week
New Castle County
Capturing Light: Landscapes of the Delmarva and Beyond, through October 15th
From the rolling dunes of Cape Henlopen State Park and Cape Cod National Seashore to the industrial buildings surrounding Baltimore Harbor, this selection of paintings by Denise Dumont reflect the artist's view of the landscape of the Delmarva Peninsula and beyond. Denise Dumont's work was recently featured on 'First'. Historic Odessa Foundation's Visitors Center.
Hagley Craft Fair, October 14th & 15th
This artisans' marketplace brings talented artisans from the Mid-Atlantic area to display and sell fine arts, crafts and gourmet items. This premier show will feature works in wood, pottery, jewelry, fibers, metal, and other media. The fair will include a specialty food market. Use Hagley's Buck Road East entrance off Route 100 in Wilmington, Delaware.
Kent County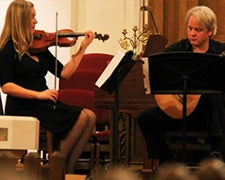 Music Masters: Autumn Leaves, October 17th
The Music School of Delaware presents its first professional concert of the season. Faculty artists will perform works of Luigi Arditi, Debussy, J. Andrew Dickenson, Dvořák, Gounod, Joseph Kosma, Saint-Saëns, and Tchaikovsky/Rachmaninoff, with original Jazz duets. This free concert starts at 7:30 p.m. on October 17 at Avenue United Methodist Church, Milford.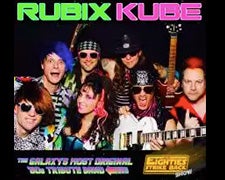 Rubix Kube "The Eighties Strike Back Show", October 20th
RUBIX KUBE is taking the universe by storm as the most original '80s tribute band of all time. Its one-of-a-kind "The Eighties Strike Back" is performed in their NYC headquarters, across the planet, and to galaxies far . . far away. It's more than just a cover band – it's a totally awesome, true '80s Experience! Smyrna Opera House.
Sussex County
Disney's Beauty and the Beast, October 13th – 15th
The classic story tells of Belle, a young woman in a provincial town, and the Beast, who is really a young prince trapped under the spell of an enchantress. If the Beast can learn to love and be loved, the curse will end and he will be transformed into his former self. But time is running out. If the Beast does not learn his lesson soon, he and his household will be doomed for all eternity. Possum Point Players Theatre, Georgetown.
Cinema Art Theater: Polina, October 13th – 19th
Polina is a drama about a young woman's search for meaning through her art. Rigorously trained from an early age by a perfectionist instructor, Polina is a promising classical ballet dancer. She is just about to join the prestigious Bolshoi Ballet when she discovers contemporary dance, a revelation that throws everything into question on a profound level. Cinema Art Theater, Lewes.