Philadelphia Museum of Art may have original Vermeer in its vault
Scholars argue the Art Museum's damaged "Lady with a Guitar" is not a copy of a 17th century Old Master, but the real deal.
Listen
1:23
Philadelphia may be one step closer to officially having its own Vermeer.
The paintings of Johannes Vermeer, which depict middle-class domestic life in 17th century Holland, are like the rarest of gems. The artist is considered one of the greatest of the Dutch Masters — and there are just 34 Vermeer paintings known to exist.
One of the most famous is "Girl With a Pearl Earring," at the Mauritshuis Museum in The Hague, which is the basis of a 1999 novel by Tracey Chevalier and 2003 feature film starring Scarlett Johansson.
There are a smattering of other possible Vermeer paintings that art historians cannot authenticate with certainty.
One of those is "Lady with a Guitar" at the Philadelphia Museum of Art. For decades, it has been identified as a "Copy after Vermeer" in the Vermeer catalog, and was believed to have been painted by an unidentified artist, likely in the 1800s.
But a new exhibition titled "Vermeer? A Conversation through Time," shows how recent scholarship has moved the needle closer to authentication.
The PMA acquired the painting in 1933 from prominent collector John G. Johnson. It appears to be a nearly exact copy of an authenticated Vermeer (which is held at the Kenwood House in London), but the painting at the PMA has been handled roughly over the last three centuries. It has a large tear in the lower right corner, and the vibrant color Vermeer is known for is gone. This is because the top surface layer of paint has been removed, likely by an over-aggressive cleaning at some point in the painting's lifetime.
When Johnson bought the painting in 1896, it had already been restored by an unknown artisan. But Johnson hired a restorer to remove that work, and then retouch and re-varnish the painting. Finally in 1973, the Art Museum had all layers of restoration removed, leaving only the original foundational layers of paint and exposing the way the image was constructed.
"When you look at an Old Master picture, it's built up in layers. There are foundational layers that establish the design, and then color is introduced at various levels up to those last layers of refinement," said PMA Director of Conservation Mark Tucker. "If a picture is put together in layers, it comes apart in layers. Those top layers are the most vulnerable."
Because of the unique state of its condition, "Lady with a Guitar" is an object of great interest to art historians and conservators. While rarely seen on public exhibition, for years it has lived in the PMA's conservation lab, where it was continuously poked and prodded by specialists trying to unlock its origin.
"We have microscopes. We have a beautiful north skylight," Tucker said. "You couldn't ask for better circumstances to examine something and try and make a judgment about what it is."
Recently a scientist at the Rijksmuseum in Amsterdam, Arie Wallert, found microscopic specs of a particular color, ultramarine blue, which confirms "Lady" was once, indeed, finished in high-quality pigments consistent with Vermeer's work, and which date to Vermeer's era.
The science of material analysis, according to Wallert, invalidates arguments that the PMA's "Lady with a Guitar " and its authenticated sister at the Kenwood Museum were painted by two different artists at two different times.
However, invalidating that argument and authenticating the painting are two very different things. Authentication requires more than scientific support — it must also be supported in the historical record (also called the provenance), and in connoisseurship, or the analysis of the style of a painting.
Tucker said it's unlikely the PMA's "Lady" will ever be 100% authenticated as a Vermeer.
"Unless you have a document that absolutely seals it — unless you have a technical mark that occurs with one artist and no other — it can be very, very hard to pin down," he said. "The hope is that you'll advance understanding and make some progress on the question and raise the degree of certainty, even though you can never eliminate all the uncertainty."
Lady with a guitar: Play on.
"Vermeer? A Conversation through Time" will be on view until late 2023.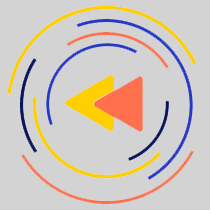 Saturdays just got more interesting.
WHYY is your source for fact-based, in-depth journalism and information. As a nonprofit organization, we rely on financial support from readers like you. Please give today.