Del. rodeo and concert organizers fined $21,000 for 'severe non-compliance'
Listen
1:55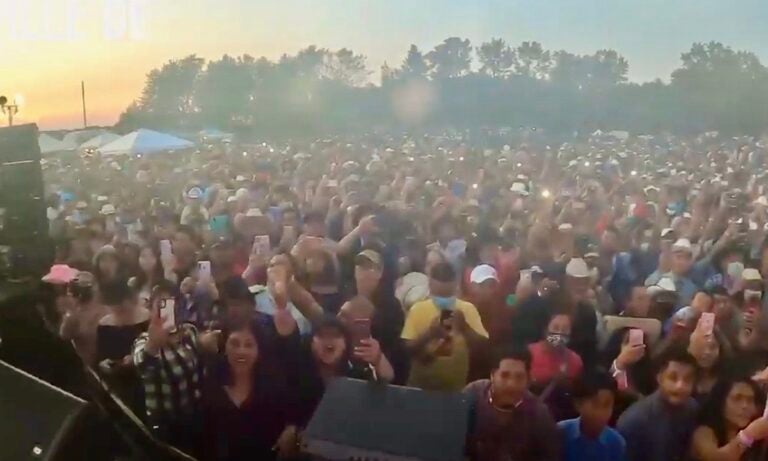 Updated at 8:35 p.m. on 9/11/2020
–
Are you on the front lines of the coronavirus? Help us report on the pandemic.
The operators of the rodeo and concert that drew some 1,500 people who crowded onto a remote Sussex County farm last Saturday have been fined $21,000 for not enforcing COVID-19 State of Emergency restrictions requiring face covering and social distancing. They also got fined for failing to obtain approval to host an outdoor event with more than 250 people.
The fine for "severe non-compliance" by the Delaware Division of Public Health was levied against the Mexican Folkloric Dance Society of New York and it's director, Alex Garcia, and Rancho El 24, where the event was held, state officials said Friday.
Garcia must also appear before the Office of Alcohol Beverage Control Commission for charges from the Bridgeville-area event and two more held at an undisclosed indoor location on Kirkwood Highway near Newark in the last two weeks.
Those charges are for allowing dancing, failing to make patrons wear face masks, not enforcing social distancing and exceeding the approved capacity.
Garcia also was denied a permit for two Wilmington-area events that had been scheduled for this weekend "due to the public safety risk," state spokeswoman Gina Chasanov said.
John Yeomans, director of the Division of Alcohol and Tobacco Enforcement, said that "while most liquor licensees take social distancing directives seriously during these challenging times this case serves as a reminder that some licensees place others at a health risk by not complying with those standards.Everyone has an obligation to engage in social distancing practices to keep themselves and others safe, especially our vulnerable populations."
Del. regulators alerted but did not stop event
Delaware public health officials were alerted last week about concerns that a rodeo and concert planned for a remote Sussex County farm might violate Gov. John Carney's coronavirus restrictions on large outdoor gatherings and pose a community threat.
Regulators checked with the Division of Small Business to see whether the organizers had sought approval to hold an event for more than 250 people, as required under Carney's state of emergency order.
They had not done so.
But officials did nothing to check further, even though the Carney administration has recently touted its enhanced enforcement against violators. Actions include a $5,000 fine against a Wilmington sports complex operator, a $1,000 penalty to a Dover-area sports bar and the immediate shutdown of a Newark pub during an inspection.
Nor did any regulators visit the property on Redden Road to observe Saturday's event in an agricultural area dense with fields of soybeans, corn and other crops.
"We gave them the same benefit of the doubt that we give to some other organizations, that they were going to conduct the event safely and it would be a limited number of people," Jamie Mack, chief enforcement officer for the state Division of Public Health, told WHYY News this week.
The trust was misplaced: More than 1,500 people crowded onto the property, as evidenced by videos and photos posted on social media afterward.
The images show hundreds of people bunched together, with hardly any wearing masks, as they stood before a concert stage featuring the band Tierra Cali. The scene was the same around the rodeo ring.
State police were called to the farm off U.S. 113 and saw that the "event had clearly exceeded the property's capacity,'' Master Cpl. Heather Pepper told WHYY.  She said the farm has held rodeos for about five years.
Troopers stopped more people from entering the event but did not shut it down, Pepper said.
"Once we assessed the entire situation, we determined the safest conclusion to the event was to allow the event to come to a peaceful close at the scheduled time," Pepper said. "This decision helped maximize the safety for the individuals attending and surrounding community."
Three vehicular accidents occurred, and four traffic citations were issued, Pepper said.
Carney: Event was a 'prescription for disaster'
Though officials did nothing to stop or control the event beforehand, in its aftermath they are loudly crying foul.
"It was appalling. The pictures were horrible," said Dr. Karyl Rattay, the state's public health director.
She urged anyone who attended to get evaluated for COVID-19 and said "additional testing'' sites would be open soon in the area.
Carney concurred with his health chief's assessment.
"I was very disturbed by photographs that I saw," he said. "I didn't see folks wearing masks, and I saw people shoulder-to-shoulder, which is not currently permitted. It is, frankly, a prescription for disaster — a super-spreader, as they call it –- and it shouldn't occur."
The governor noted that the crowd appeared to be predominantly Latino, a group that has already experienced "significant spread of COVID-19″ in Sussex County. A large cluster of coronavirus cases hit the immigrant community in the southwestern part of the county, where many Latinos work in local chicken-processing plants.
The farm's owner, Jose Campos, posted on social media that the event did not break any laws.
Campos also told WHYY during a brief telephone interview that a promoter organized the event — not him — and that attendees had masks on when they went "inside." He would not answer questions about the large crowd or the lack of social distancing outside without masks and then hung up on a reporter.
The Division of Public Health's Mack said regulators are now conferring with the Attorney General's Office about possible fines and other sanctions.
Mack said he would not "second-guess'' his employees' decision not to do more before the event. Instead, he said, "we're re-evaluating the strategies we use to address events like this.  We are learning every day as things move forward."
An elderly woman who lives in the vicinity said she fears the coronavirus and has been a virtual shut-in for months, so she was distressed that such a large crowd descended on the Campos farm.
"I don't think they should have all those people at one time," said the woman, who requested anonymity because she was worried about retribution. "That's why the virus is spreading here in Delaware."
The area's state senator, Republican Brian Pettyjohn, said he's still trying to get answers out of the governor's office about what they knew and when. He said he knew the event was being held in his sprawling district but "I honestly had no idea it was going to be that big."
Pettyjohn, who represents a conservative district where many residents want restrictions eased and Carney to reopen Delaware's economy further from its limited Phase 2 status, said the photos show "a flagrant violation" of the current rules.
"If the organizers get a pass, what's going to stop somebody else from doing an event like this?'' Pettyjohn asked.
"If they are not going to enforce rules, let's go to Phase 3," he said. "Let's get businesses opening back up. Let's get the school opening back up. Let's get people back to their normal lives so they're not stuck in this in-between."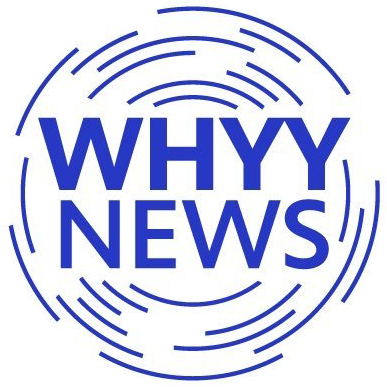 Get daily updates from WHYY News!