December 8: Peirce school for sale | Barbershop lens | Safer DIY spaces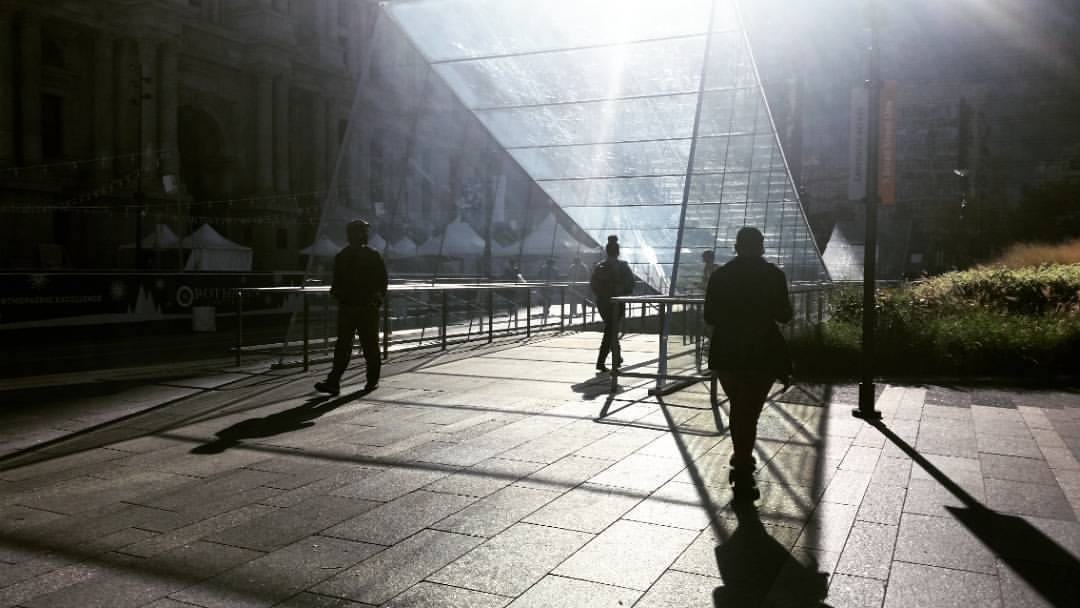 Come here often? If so, please consider making a donation in support of PlanPhilly's public service journalism. We're trying to raise $25,000 from 400 readers this month and already more than 50 people have made tax-deductible gifts ranging from $5 to $2000 and we're so grateful! Click here to donate today.
The closed W.S Peirce School at 24th and Christian streets is for sale, Naked Philly reports. It's an Irwin T. Catharine designed school dating from the late 1920s and it is listed in the National Register of Historic Places.
Step inside Philly's black barbershops through the lens of Theresa Stigale, who led a team of photographers to document nearly 40 establishments participating in Sharp Insight, a program that encourages barbers to have conversations on important topics with customers, from voting to employment opportunities.
Former managing director Rich Negrin has officially entered the race for District Attorney. Dave Davies caught up with Negrin and has a look at the race.
The London foundry that made the Liberty Bell, Whitechapel Foundry is set to close next year after 277 years in business, the Guardian reports.
Philadelphia made Travel + Leisure's list of the 50 best places to visit in 2017, with a special nod to all things East Passyunk, new hotels opening, and the forthcoming Museum of the American Revolution.
City Lab lays out ways to protect DIY spaces like Ghost Ship, making them safe but allowing them to thrive. On the list: safety checks by tenants, skill sharing, organizing, and advocacy.
On Rooflines, planning professor Dan Immergluck outlines why President-elect Donald Trump's pick for Treasury Secretary, Steve Mnuchin, worries housing and community development advocates. "Mr. Mnuchin does not appear to lack for knowledge of financial engineering and restructuring, and he clearly has direct experience in taking advantage of government financial assistance… What he does lack for, however, is some exposure to public service." Mnuchin, a Goldman Sachs alum who worked on its subprime lending and mortgage-backed securities, will now control a host of policies and programs that directly affect the economic prosperity of communities – from New Markets Tax Credits to privatizing Fanny Mae and Freddie Mac.