Days after bypass surgery, Wilmington mayor kicks off second term with pledge to create 'a more just city'
Six days earlier, Mike Purzycki had been on an operating table for more than six hours, undergoing emergency coronary bypass surgery.
But by Tuesday morning he was back home, with his hand on a Bible as he took a virtual oath of office to kick off his second four-year term as Wilmington's mayor.
Though he looked a little pale and he stumbled at times while repeating Family Court Judge Arlene Coppadge's words, the 75-year-old mayor's voice was strong and resolute as he promised to strengthen Delaware's largest city for its 71,000 residents.
Purzycki, a Democrat, won a three-way primary in September and had no Republican opposition.
He said he would work tirelessly to keep Wilmington on solid financial footing despite the economic toll of the coronavirus pandemic, which he called a "once-in-a-lifetime crisis" that will not cripple the city.
"My administration remains dedicated to making sure that when our time in office comes to a close, Wilmington and the people of this city are in a better position of opportunity, prosperity, and equality than they were when we arrived in 2017," Purzyski said during his 3 ½-minute address.
"We are reinforcing Wilmington's position … as a business-friendly city of strong and beautiful neighborhoods, a wonderful place to live."
Purzyski also thanked all the well-wishers, including President-elect Joe Biden, who have contacted him since his surgery, and paraphrased the late Beatle John Lennon when discussing his health setback.
"This last week was a reminder to me that John Lennon was right when he said life is what happens when you are busy making other plans," Purzycki said.
The mayor did not directly address the plague of gun violence that continues to wreak havoc on some neighborhoods, or the protests and a night of violence and looting downtown that followed the death of George Floyd at the hands of Minneapolis police in late May.
But Purzycki's words demonstrated that those issues are paramount for him.
Purzycki said neither the pandemic "or any other obstacle'' should impede Wilmington from "moving forward on its mission to becoming a more just city where respected and social and racial justice guide our hearts and actions every hour of every day."
To that end, Purzycki and City Council have approved body cameras for police in response to calls from residents for more accountability.
Purzycki's first term was marked by financial disputes with city Treasurer Velda Jones-Potter, whom he defeated in the mayoral primary. The new treasurer is DaWayne Sims.
The mayor said he looks forward to working with new Council President Trippi Congo to move the city forward. Congo defeated first-term incumbent Hanifa Shabazz.
"I am confident that this new session of Council,'' Purzycki said, "will bring about an elevated level of dialogue, understanding, cooperation, and achievement."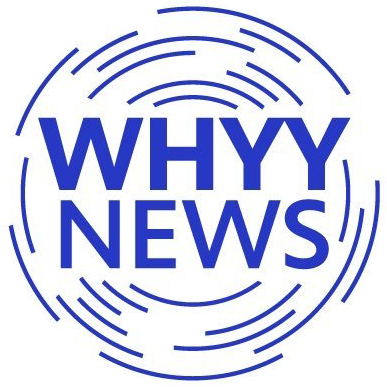 Get daily updates from WHYY News!