Customer shot in pizza shop robbery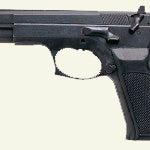 A man was shot in the chest during an attempted robbery in a Cottman Avenue pizza shop last night.
The 52-year-old man was shot as he struggled with the robber at the Supreme Pizzeria and Bakery at Cottman and Castor avenues around 9 p.m. He remains in critical condition at Aria Health-Torresdale. The suspect has been arrested.