COVID-19 on steady decline in Delaware amid concerns about variants, flu season, or another 'curveball'
Ask us about COVID-19: What questions do you have about the coronavirus and vaccines?
COVID-19 cases and hospitalizations in Delaware have dropped substantially since mid-September and the vaccination rate keeps trickling upward.
That gives Dr. Rick Hong a sense of cautious optimism that residents can weather the colder months, holidays, and the flu season without serious coronavirus surges like the one that lasted all summer.
"We're in pretty good shape right now,'' Hong, medical director for the state Division of Public Health, told WHYY News. "But you know, the game's not over yet, the pandemic is still going on. We're very pleased to see the numbers start going down, but that doesn't mean we should relax once again. Things can change."
Hong stressed that even though schools are wide open and people are out dining and socializing, with many back in their corporate offices or warehouses, it's too early to think the pandemic is going away anytime soon.
Too many younger adults and teenagers still remain unvaccinated, Hong said. And plenty of infected people — mostly the unvaccinated — still need inpatient treatment.
Many are dying too. Over the last three months, 255 Delawareans have succumbed to coronavirus-related causes. That's five deaths every two days. As of Tuesday, 29 patients were also in critical condition.
Still, the numbers are moving in a healthier direction, according to a WHYY News analysis of state and federal statistics. The key figures:
There was an average of 254 cases a day over the last week — a drop of 46% from the 474 per day compared to the week that ended Sept. 15.
There are now 167 people in the hospital — 39% lower than the summer high of 271 on Sept. 11.
81.6% of adults have received at least one vaccination shot — 16th highest nationally, and 70.9% are fully vaccinated — 20th nationally. Neighboring states  Pennsylvania, New Jersey and Maryland have higher rates, though.
Average daily cases and hospitalizations still remain at least ten times higher, however, than late June, when they dipped to 20 and 14, respectively. Yet that was before Gov. John Carney lifted all COVID-19 restrictions and cases shot skyward again.
Hong remains concerned about variants like the delta that swept across the country and the state in recent months, so his warning is simple: "Protect yourself, protect others and make sure you get vaccinated."
'I definitely remain concerned. It's still out there'
Being vaccinated isn't a guarantee against infection or serious illness, but Hong says it's far safer than not getting the shots.
The statistics bear him out. For example, in the period from Oct. 18 to Oct. 24, the last week for which figures are available, plenty of vaccinated people got infected and hospitalized but the toll was sharply higher among the unvaccinated.
For that week, people who were unvaccinated or only partly vaccinated accounted for 74% of the 2,166 cases, 68% of the 71 hospitalizations among those people and 88% of the 17 deaths.
Since the first residents were fully vaccinated in January, 103 of them have been hospitalized and 77 died. During that same period, more than 800 unvaccinated Delawareans have died.
"The data have shown that if you are vaccinated, you are at decreased risk of getting sick and decreased risk of spreading disease. It's not 100% and I hear a lot of people saying, 'Well, you know, then why is there a difference?'" Dr. Hong said.
His response: "There's a significant risk difference between the two groups … a sizable difference."
As for young adults in the 18-34 age group, barely half of whom have been vaccinated, Hong said they know older people are at increased risk of serious illness and don't think they need to get inoculated. He urged them to talk to their doctor and get the facts about the risk of side effects.
"They're healthier in general. They feel they're less likely to get sick,'' Hong said. "But unfortunately, we are seeing severe cases in that age group. It can impact anyone. So, you know, you are not immune to it."
University of Delaware professor Jennifer Horney, an epidemiologist, concurred.
"The overwhelming preponderance of the evidence is that the vaccine protects against hospitalization and death," Horney told WHYY News. "Most of the hospitalizations and deaths we've seen in vaccinated people are those with immunocompromised conditions or much older people."
She urged everybody, regardless of their vaccination status, to take precautions to protect themselves and others, especially indoors.
"I definitely remain concerned,'' Horney said, adding that "it's still out there," referring to the coronavirus.
"So we still have the need to be cautious about things like family gatherings and indoor unmasked activities. We know that people are very tired after celebrating holidays for nearly the last two years in a different way, and people would like to get back to their quote-unquote normal types of routines."
She also stressed that vaccinated people can still transmit the virus, and that people should be careful indoors at Thanksgiving  — just three weeks from now — and over the Christmas and New Year's holidays.
"If we're in a large group setting, even among our family and extended family, we don't know necessarily who may have a specific vulnerability to an infection, even a breakthrough infection that may end up putting them in the hospital,'' she said.
Flu season has arrived, so double-whammy feared
With Delaware reporting its first two influenza cases for the season on Monday, Horney is also concerned about a double whammy from both viruses and is urging people to get the flu vaccine immediately.
Though Delaware's influenza season last fall and winter was almost nonexistent — 26 confirmed cases, one hospitalization, and one death — during that time indoor gatherings were severely restricted by gubernatorial order. That is no longer the case, except for at schools, where everybody is required to wear a mask.
During the pre-pandemic 2019-2020 flu season, by contrast, Delaware had more than 7,000 laboratory-confirmed cases, 400 hospitalizations, and 11 deaths from complications.
Horney recommends that if people have not yet been inoculated against COVID, they go to a pharmacy or their doctor and get both vaccines at the same time. Doing so would "save you a trip,'' she said.
Shelley Meadowcroft, spokesperson for the Delaware State Education Association, the union for teachers and other school employees, says safety in the buildings is paramount.
Teachers must be vaccinated or undergo weekly testing under a late-summer order by Carney. Younger students ages 5 to 11 can now be vaccinated as well, joining older kids in the ranks of those eligible to be inoculated.
"As the seasons change, with flu season coming around, there's never a time where we aren't concerned as to how to keep our students and staff safe in our schools,''  Meadowcroft said. "So that is something we've been keeping our eye on. We are always watching numbers to see what's going on."
Here are the latest numbers. Through Oct. 22, 2,371 public school students — fewer than 2% — have tested positive, in addition to 430 school staffers. Meadowcroft said some students and staff have had to quarantine but overall, school operations have seen minimal disruption in the transition from hybrid learning last year to full in-class education this fall.
She's crossing her fingers that the situation remains stable or improves.
"Between masking, vaccinations, and just everybody realizing we need to just stay vigilant in keeping everyone safe, we're hoping that we see a decrease,'' she said. "But again, as we've learned from COVID, there's always a curveball thrown in there."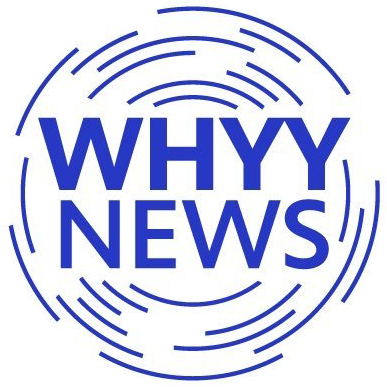 Get daily updates from WHYY News!