COVID-19 almost killed this Philly man 3 times. Somehow, it didn't
His vocal cords were damaged. He has a painful sore and must use a walker. But 80-year-old Avram Woidislawsky is working hard at enjoying life again.
Listen
4:50
Are you on the front lines of the coronavirus? Help us report on the pandemic.
Updated Aug. 26
In February, Avram Woidislawsky strapped himself into a harness, pushed off a platform and soared over the treeline of the Costa Rican rainforest. He was there to celebrate his 80th birthday, and to attend an electronic music festival on the beach. He's a big fan of house music.
"There are about ten thousand young people — and me!" he said. "I dance as much if not more as them."
He travels a few times a year with his wife, his daughters and their families. They say it's common for Woidislawsky to stay out all night dancing after everyone else goes to bed.
"He wasn't going to miss a beat," said his wife, Rita Woidislawsky.
Avram Woidislawsky is pictured in Costa Rica during Envision Festival in February 2020. (Courtesy of the Woidislawsky family)

Avram Woidislawsky is pictured on horseback in 2020 on a recent family vacation. (Courtesy of the Woidislawsky family)

Avram's family says his gregarious nature and vitality may have been what saved his life. (Courtesy of the Woidislawsky family)

Avram Woidislawsky travels a few times a year with his wife, his daughters and their families. (Courtesy of the Woidislawsky family)

Avram Woidislawsky hangs from a zip-line in Costa Rica in February 2020. (Kimberly Paynter/WHYY)
In Philadelphia, he spent the first few hours of each morning holding court at La Colombe in Rittenhouse Square, near his house. He was such a regular there, they had a table with his name on it. He played racquetball or tennis almost every day, went water skiing and horseback riding on vacation.
So Rita was accustomed to waiting for her husband. But not for 81 days, the time he spent on a ventilator. Not for 59 days, the time he spent in a medically induced coma.
Avram Woidislawsky was the first person with COVID-19 to be placed on a ventilator at Pennsylvania Hospital. His family thinks he contracted the virus from one of his brothers, who had come to visit for Woidislawsky's 250-person birthday party in early March.
But Avram's gregarious nature and vitality may have been what saved his life. A COVID-19 patient's condition is typically likely to either improve or deteriorate well before the three-month mark. The chances anyone would have recovered as well as Woidislawsky did are incredibly low.
While her husband was in the hospital, Rita couldn't visit him, and she couldn't sleep. Her daughters came to stay with her. She didn't know if he would be the same person afterward.
Neither did a neurologist, who told Rita, a licensed psychologist, and her daughters that it was very possible Avram could be having silent strokes while in the coma. He said they should be prepared for him to be in a different mental state when he woke up.
"We battled with depression regarding that," recalled Tal Erez, one of the Woidislawsky's daughters. "Is he going to be the man we want him to be? That he can be?"
Over glasses of wine each night, Erez and her mother fell into a dark fear that he would not return as the man they knew and loved. The man who begged to change each of his grandchildren's diapers; whose lifelong love for art filled his living room with colorful realist paintings.
Avram's doctors saw evidence of blood clotting in his lungs and elsewhere, so they imagined that could be happening in his brain, too. And even with the mechanical ventilator, the amount of oxygen reaching his brain was likely limited at times, which could cause permanent cognitive damage.
"You really can't tell that until you talk to him," said Vicki Bralow, the family's doctor.
Three different times, doctors at Pennsylvania Hospital called his wife and daughters and advised them to prepare to say goodbye. But each time, Woidislawsky made it through.
When he came out of the coma, his vocal cords were damaged from being intubated for so long, and he could barely whisper. His muscles were so out of practice, he could hardly lift a finger. But he came home with the same brain he went into the hospital with. Bralow wonders if the lack of blood clotting was because he was already on a blood thinner when he went into the hospital.
"We feel he's sharper than he was, and his sense of humor is better," said Rita.
Getting back to his lively self
Surrounded in his Rittenhouse Square home by his wife, his daughters and, when he's lucky, his grandchildren, Avram Woidislawsky is healthy enough now to crack a few jokes.
On a recent afternoon, while outside for a brief constitutional to exercise his legs with his physical therapist, he came across two brides taking wedding photos. He maneuvered his walker over to them and insisted he pose for a photo with them.
"I told them, 'Put this picture in front of your book!'"
Woidislawsky, who is Jewish, was born in Russia. His family had been living in Poland, but fled after the Germans invaded at the start of World War II. They were forced to constantly move from town to town as Hitler got closer and closer. After the war, he moved to Poland, then Israel, where he spent most of his childhood. When he came to America, he worked as a car mechanic, a carpenter and a gas station attendant. He has since done quite well for himself as a real estate developer and owner of a large painting company.
While hospitalized, he even bought and sold a building from his bed.
"I love business," he said. "I just love life!"
Physically, he is still very weak. Many patients who spend long periods in an intensive care unit, for COVID-19 or any other reason, suffer from post-ICU syndrome. Many still require oxygen machines for proper lung functioning once they return home; others require speech or language therapy due to damaged vocal cords, as Woidislawsky's were. Many wind up feeling depressed or anxious. Most need some physical therapy to build strength in deconditioned muscles.
"He didn't move any muscle in his body," said Bralow, his doctor. "His eyelids, his finger."
Bralow said that now it's typical for patients who are intubated to be taken out of their paralysis for a few minutes each day to move their bodies around a little and avoid such severe deconditioning of the muscles.
But Woidislawsky's oxygen levels were so low, they didn't want to agitate him.
He's also still in a lot of pain from a giant bed sore he developed — a 12 inch-by-12 inch open wound. Erez said handling his pain medication was one of the family's biggest struggles: he needed it to feel better, but the family was convinced it was making him mean and depressed.
"When he was in pain, it was difficult for him to fight. So it was this constant — pain, get better, pain, get better," she recalled.
Now, he gains strength each day doing physical therapy. He's motivated to walk on his own and go to the office again, so he works hard at it.
The results are incredible, Bralow said. She treats a lot of people after they've been critically ill.
"You can come home and say, 'My life is over, I can't walk across the room anymore,'" she said. "And they just curl up and that's the end of it. And he's not having any part of that."
—
This article has been updated to correct the name of the hospital in which Avram Woidislawsky was treated.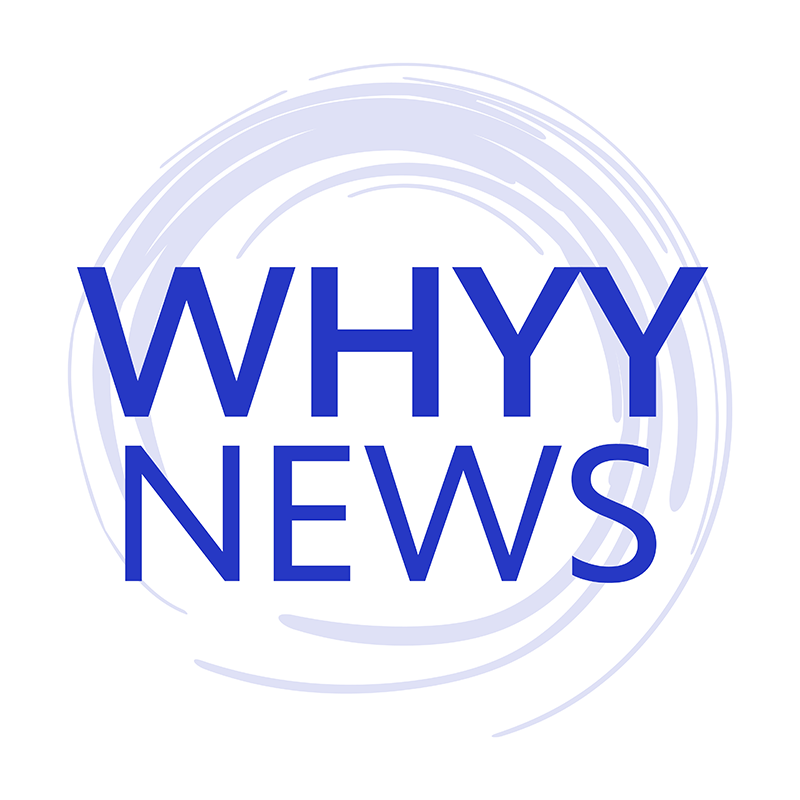 Get daily updates from WHYY News!
WHYY is your source for fact-based, in-depth journalism and information. As a nonprofit organization, we rely on financial support from readers like you. Please give today.