Council OKs Callowhill NID and stricter curfews, reggae feud, transportation funding stalled, lane closure success, and The Boss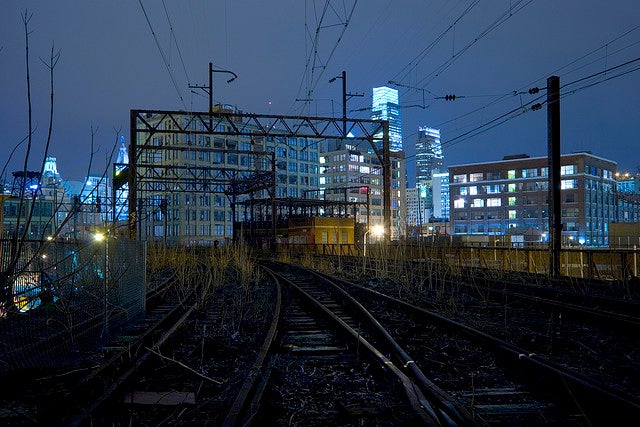 It's a chilly fall day, Philly, and Jack Frost is at the door. This weekend threatens to bring at least a little snow our way.
City Council's Rules Committee approved the Callowhill Reading Viaduct Neighborhood Improvement District yesterday. The Daily News reports property owners have 45 days to file letters of opposition. If 51% of property owners object to the additional 7% property tax to finance improvements, they can kill it.
City Council passed even stricter youth curfew restrictions yesterday, including a $75 fine, The Daily News reports, despite concerns about its effectiveness.
Does Symphony House have it out for the Jamaican Jerk Hut? Three years worth of lawsuits over live reggae has Inquirer columnist, Annette John-Hall, wondering.
Governor Corbett may not push for increased transportation funding despite recommendations from Governor Corbett's special commission, The Inquirer reports. Meantime, Pennsylvania's crumbling transportation infrastructure, like its thousands of structurally deficient bridges, will only get more expensive to repair.
Test lane closures on JFK Boulevard and Market Street, showed the streets have enough capacity to accommodate the pedestrian and bike improvements without adversely affecting traffic, PlanPhilly reports. Now Center City District and the Mayor's Office of Transportation and Utilities have to identify funding.
A Bruce Springsteen exhibit, Asbury Park to the Promised Land, is coming to the Constitution Center in February. Constitution Center president David Eisner told The Inquirer, "Bruce Springsteen has always pushed the boundaries of free speech, pushed the boundaries of artists and politics, and of music as a form of popular protest."
The Buzz is Eyes on the Street's morning news digest.