Could a vaccine mandate lead to a 'mass exodus' of nursing home staff?
The Biden administration proposed rules requiring nursing homes taking Medicare and Medicaid to vaccinate workers. Medicaid is the primary payer for care.
Listen
1:26
Ask us about COVID-19: What questions do you have about the coronavirus and vaccines?
With the federal government's announcement of vaccine mandates for nursing homes on top of state requirements, operators of nursing facilities say the result could be employees leaving in droves.
The Biden administration recently proposed regulations that would require nursing homes that take Medicare and Medicaid to vaccinate their staff against COVID-19. Medicaid is the primary payer for nursing home care in the United States, so the regulation would apply to most facilities.
Nursing home operators say that could lead to "a mass exodus" by workers. But researchers point out turnover has historically been high in nursing homes, so it's unclear how much difference a vaccine mandate would make.
Noelle Kovaleski, nursing home administrator for Carbondale Nursing and Rehabilitation Center, said around 25 staff members have left since the beginning of the pandemic. She said part of the issue is that hospitals and bigger health systems can pay people more money.
"They can afford to give their staff very large bonuses … if they pick up a shift," she said. "That's something we just can't compete with."
Nursing homes in Pennsylvania rely on state Medicaid funding for most of their care, but the reimbursement rates have not increased since 2014, said Zach Shamberg, president and CEO of the Pennsylvania Health Care Association, an industry group, citing the association's statistics.
Shamberg added that the threat of losing Medicaid funding would not help.
"Those kinds of threats and that proposed punishment is not going to increase vaccine acceptance rates; it's going to drive workers away."
Nationally, slightly more than 60% of staff at nursing homes are vaccinated, according to data from the Centers for Medicare and Medicaid Services.
Pennsylvania has said at least 80% of a nursing home's staff must be vaccinated by October; Delaware and New Jersey announced requirements that would cover all health care workers, with deadlines of late and early September respectively. All three states would allow unvaccinated staff to get regular COVID-19 testing instead. COVID-19 dashboards in Pennsylvania and New Jersey include data on the percentage of staff at individual nursing homes who are vaccinated.
Hospitals are competing for staff as well, and some are considering not mandating vaccinations to keep employees, according to Kaiser Health News.
A mandate that applies to all health care settings would be better than one that just applies to nursing homes, said Andy Aronson, president and CEO of the Health Care Association of New Jersey, the trade group for long-term care providers.
"Our facilities' residents also use other parts of the health care system, including hospitals, including doctors' offices, dialysis centers, and other places, and just like they should have the comfort of knowing that their workers in long-term care facilities are vaccinated, they should have the comfort of knowing that their workers at other health care settings are also vaccinated," Aronson said.
Research earlier this year found that the mean annual turnover rates for nursing home staff reached 128% and that nursing home staffing levels did not change significantly during the pandemic.
Ashvin Gandhi, a health economist at the University of California Los Angeles Anderson School of Management, did the research on annual turnover. He said if nursing homes cannot replace the staff who leave because of a vaccine mandate, that could be troubling. However, he pointed out estimates and reports of staff leaving because of a mandate have not been higher than 10%, and even if a mandate does lead to staff leaving nursing homes, "in context of the alarmingly high turnover rate in the industry as a whole, it's actually just one more drop in the bucket."
"When we think about combating turnover, really the problem is much bigger than vaccine mandates," Gandhi said.
His research team found that turnover rates tend to be higher if a nursing home is: a for-profit operation, part of a chain, has a lot of Medicaid patients, or has a low star rating. He said nursing homes could keep their staff if they paid them more, offered better benefits, and improved working conditions.
Elyse Ford, vice president at District 1199C, a union that represents hospital and nursing home workers in the Philadelphia area, said it has been pushing for better state reimbursement rates for nursing homes, and better wages for workers so pay starts at $15 an hour.
"They stay at the facilities that they are, not solely for the money, it's about the love of the game, but we want to also compensate those employees fairly," Ford said. "We have a few contracts where some people were so below $15 that they were looking to other avenues to be able to cover their  everyday expenses, but they would stay at those jobs because they love their residents."
The minimum wage in Pennsylvania remains $7.25, which Gov. Tom Wolf has called "an embarrassment."
Ford said she has mixed feelings about the proposed federal vaccine mandate because she does not understand why it is only about nursing home workers, and not all health care workers.
Stephen Crystal, director of the Rutgers Center for Health Services Research and an expert on long-term care, said a COVID-19 vaccine mandate across all health care settings was overdue. He added that the issues in long-term care right now reflect labor and funding problems that were serious even before the pandemic.
"The whole impact of the COVID epidemic is kind of like the last straw," Crystal said. "It is showing the weaknesses that we had in the system."

WHYY is one of over 20 news organizations producing Broke in Philly, a collaborative reporting project on solutions to poverty and the city's push towards economic justice. Follow us at @BrokeInPhilly.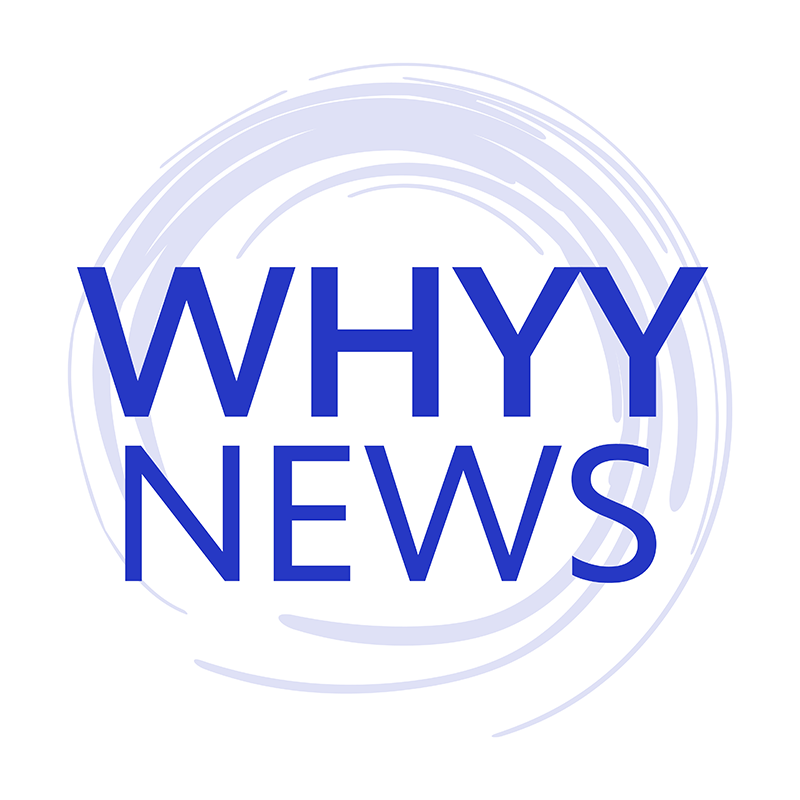 Get daily updates from WHYY News!
WHYY is your source for fact-based, in-depth journalism and information. As a nonprofit organization, we rely on financial support from readers like you. Please give today.