Coronavirus is pulling us 6 feet apart. Philly's magnetism will bring us together again.
The good news for people worried about the fate of cities after this pandemic is that despite a force of nature that wants to pull people at least six feet apart, urban centers remain stubbornly magnetic places.
The geometry of the basic urban form — and the dense mixing and mingling of life and commerce that it allows — has remained basically unchanged for thousands of years. And this has remained true through the many previous episodes that have pulled against this basic civic gravity, from war, to previous epidemics, to terrorism and intentional, societal "defensive dispersal."
All through history, cities and the smaller urban places that share their DNA of physical connectedness, have created enough value to pull people back together over the long run.
So yes, there may be some residual instinct to distance from each other after the current crisis passes — maybe a 6-foot social distancing bubble, like a phantom limb. But  it does not seem likely that most people will react to our current crisis by choosing to permanently distance themselves from one another.  So while undoubtedly this will be the final straw for some people, the majority of us will stay. Civic gravity will eventually pull people back together, and urban places will continue to adapt, evolve, and grow.
But we can expect that a months-long shared tragedy and systems shock like we are currently experiencing together, will leave some permanent imprint on our built environments and public infrastructure, in the way that 9/11 permanently changed cities, airports and other public venues. (Hello bollards!)
Transit's challenge
One sector to wonder about is public transit. This week, SEPTA resumed transit service within the city but the agency is anything but back to normal with deep budget holes and questions about future ridership looming.
For many transit agencies, funding from the CARES Act will provide a backstop while ridership gradually recovers, but some agencies will be better equipped by their local, regional, and state political environments to wait riders out, than others. Some agencies may not recover, or their operations will look very different on the other side. Already, SEPTA has received notice that revenue from the Pennsylvania Turnpike Authority will come late, jeopardizing funds needed for its capital budget.
More broadly, the coronavirus pandemic has fast-tracked gradual technological and preference changes that were affecting transit ridership prior to the current crisis.
For example, teleworking was already putting downward pressure on transit ridership with the number of people teleworking as their primary commute mode growing. American Community Survey (ACS) data  shows a gradual but steady uptick in the region from 3.6% in 2006 to 5.4% in 2017 while limited data and anecdotal reports suggest that the number of people teleworking occasionally but regularly had grown much more substantially.
Levels of teleworking during the current crisis may be as high as 50%. If someone teleworks one day each week  instead of taking transit, that rider has logged a 20% decline in transit trips. If that rider teleworks twice a week in a post-coronavirus 'new normal,' that suddenly becomes a 40% ridership decline that is more difficult to combat.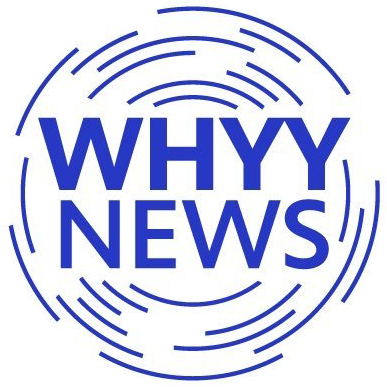 Get daily updates from WHYY News!
Slower streets, less parking and a 'new normal'
But there is a silver lining for urbanists. Many Philadelphians own cars because they commute to work in the suburbs. Accordinging to 2017 Census data, more Philadelphia residents commuted out to Montgomery County than the reverse. If more of those jobs become accessible virtually, people may no longer feel like they need a car for use on a daily basis.
This may in turn reduce residential parking demand and  encourage street design that cater to things other than cars — things like more housing, bikes and transit.
The political environment that determines so much of street design could also change through this crisis. Everyone who has taken a long walk in the shockingly fresh air has seen pedestrians and bicyclists claiming street space no longer occupied by cars in large numbers. While interim data is clear that the cars still on the roads are traveling at faster speeds, this is not true everywhere, and especially on local roads, neighbors in numbers can create de facto shared streets, slowing the little traffic that remains.
Some people experiencing their streets and neighborhoods in this new way will decide they like it, and want more of it permanently.
In Seattle, neighborhood streets closed to through traffic during the COVID crisis as designated "Stay Healthy Streets" to support safe outdoor social distancing, are now slated to stay that way permanently. This is a strategy with many winners and few tradeoffs for city and suburban neighborhood streets, where residents often desire traffic calming treatments anyway. West Chester Borough in Chester County is considering closing several downtown streets to traffic and opening them to safely-spaced restaurant seating, an idea that is quickly becoming common practice this spring and summer in towns and cities like Greenville, SC, and Tampa, Florida.
Both of these are bridge strategies between our current crisis and the future character of our communities, having direct health and economic benefits now, while testing future possibilities. As we look forward to getting back toward "normal" in the coming months and years, let's hope and plan for a recalibrated normal that leaves us with new assets like these, rather than just scars from the crisis–assets like better balanced streets that will help position our urban places well for the climate, equity, and long-term health challenges which are, after all, still waiting.
Greg Krykewycz PP, AICP is an associate director for multimodal planning at Delaware Valley Regional Planning Commission