'Cops are still killing us': 150 protesters in Philly demand justice for Daunte Wright
Protesters in Philadelphia demanded justice for Daunte Wright, a 20-year-old from Brooklyn Center, Minnesota who police there killed Sunday night.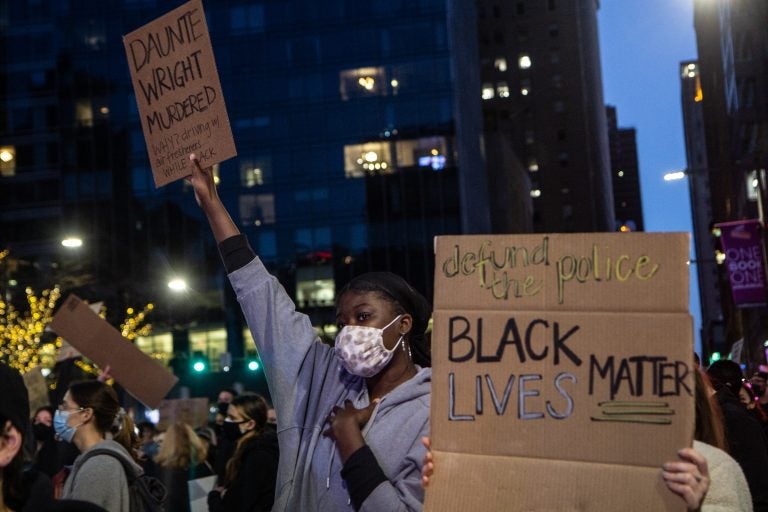 Police brutality against Black people is once again bringing Philadelphians to the streets.
More than 150 people gathered for a rally in front of City Hall Tuesday night in what's become a familiar response when police kill an unarmed Black man or woman. This time rally-goers demanded justice for Daunte Wright, a 20-year-old from Brooklyn Center, Minnesota who police there killed Sunday night.
"Cops are still killing us," said 25-year-old Marsha Pisces, who helped spread the word about the rally on social media in a grassroots effort to bring attention to Wright's death.
"They're unforgivable about it. If it wasn't for the fact it was recorded with a camera phone, they would get away with it," she said.
Dozens of police officers in patrol cars and on bikes flanked marchers as they added Wright's name to the growing list of Black people killed by police in America.
Wright died shortly after a traffic stop 10 miles from where former Minneapolis Police Officer Derek Chauvin is being tried for the death of George Floyd, a Black man who died in police custody. Floyd's struggle to breathe while Chauvin kept a knee on his neck for more than nine minutes was also recorded on a bystander's cellphone. Chauvin's murder trial entered its third week on Monday.
And just last week in Philadelphia, police fatally shot 24-year-old James Alexander following a traffic stop. Police originally said they found outstanding warrants for the driver and Alexander, a passenger in the car. They said Alexander's warrant was for failing to show up to court after posting bail in Wisconsin, which turned out to be false. On Monday, police said the "bail jumping" warrant was for a similarly named individual with a similar date of birth, but ultimately a different FBI number.
In Wright's killing, the official police account characterized the shooting as a mistake, claiming Officer Kim Potter, with 26 years of experience, accidentally pulled out her firearm instead of a Taser.
Potter and the police chief who called the shooting an "accidental discharge," have both resigned.
For 16-year-old Azeem Clark-Bolden, the killing acts as a reminder that policing in the United States hasn't changed much since he first started marching for reform last summer.
"Our lives is in danger, 'cause you can't walk around the streets," he said, adding he worried about a day he might have an interaction with an officer that goes wrong.
Last summer, thousands of protesters flooded the streets of Philadelphia, weekend after weekend chanting Floyd's name. In the same breath, they mourned and rallied behind Breonna Taylor, a Black woman in Louisville who police killed while executing a no-knock warrant in her home.
Floyd and Taylor's deaths resonated with Philadelphians, many old enough to remember the MOVE bombing, the time Philadelphia police bombed its own residents in West Philly.
And in the first days of protests demanding justice for Floyd, police responded with the indiscriminate use of tear gas and rubber bullets on I-676. They'd also unleash these "less lethal munitions" on 52nd Street residents in West Philadelphia.
Throughout the summer, Philadelphians called for reductions in the police department's budget and to have that money reallocated to education, workforce development, and safety net programs. Students got involved and demanded police and school resource officers be removed from district schools.
Under public pressure, Mayor Jim Kenney rescinded a $19 million increase to the police budget in June. By October, City Council voted to ban the use of tear gas and rubber bullets on protesters. The same month, two white Philadelphia police officers fatally shot 27-year-old Walter Wallace Jr. while he was suffering from a mental health crisis in his West Philadelphia neighborhood.
People in the crowd Tuesday night said their main goal for the evening was to raise the profile of Wright's death. They stopped traffic in front of City Hall and marched down the Benjamin Franklin Parkway before marching through the Gayborhood where they drew some claps from diners.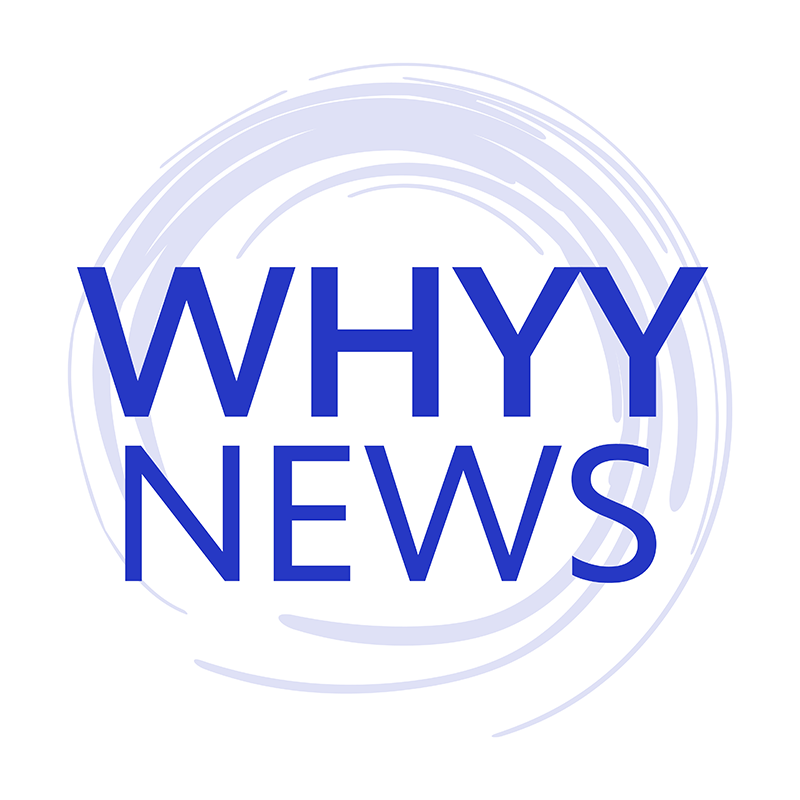 Get daily updates from WHYY News!
WHYY is your source for fact-based, in-depth journalism and information. As a nonprofit organization, we rely on financial support from readers like you. Please give today.