Controller says Philly needs to get serious about fixing careless bookkeeping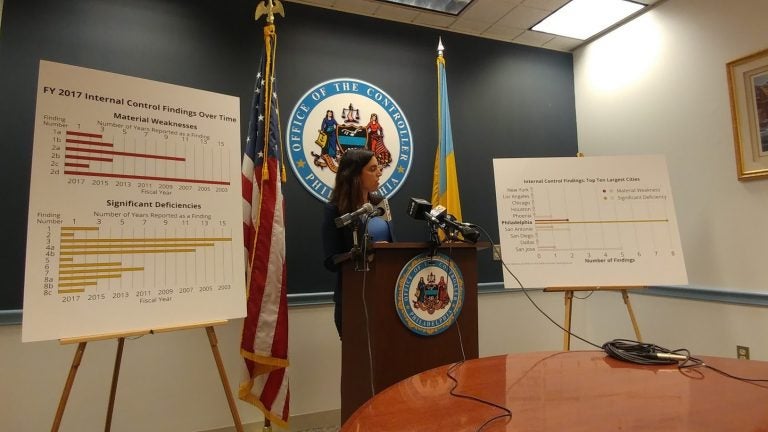 Mayor Jim Kenney's administration isn't doing enough to make sure Philadelphia's financial books are kept accurately, the city controller charged Tuesday.
In addition to more than $30 million that's reported missing from the city's bank account, an audit found that nearly $1 billion went to the wrong account or subject to other accounting errors, said Controller Rebecca Rhynhart.
"It wasn't until our auditors discovered [that $924 million] that finance accountants corrected them," Rhynhart said. "Essentially, the finance department is using our audit work as their quality-control measure, and it's really not acceptable."
Rob Dubow, the city's finance director, said his office is working on the issues brought to light by the controller.
"We hired an outside consultant, we hired additional staff to correct the issue to make sure it never happens again," he said.
Working with the controller to ensure financial reports are accurate is the standard operating procedure, said Dubow, calling it a crucial part of quality control.
Nevertheless, Rhynhart said, the administration isn't doing enough to respond.
"The mayor's administration hasn't yet shown the urgency that this problem deserves," she said. "In total, our office identified two material weaknesses and eight significant deficiencies."