Contract negotiations drag at Pa. state colleges; both sides seek arbitration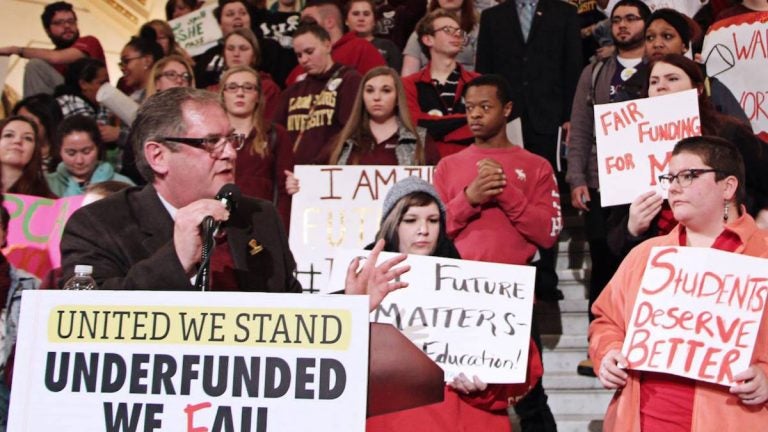 The Association of Pennsylvania State College and University Faculties union and the Pennsylvania State System of Higher Education have been locked in near-constant negotiations for a week, since faculty members voted to authorize a strike.
Both sides say they want to avoid a strike, if possible.
But disagreements persist on issues including adjunct pay and health care premiums. Now the union and the school system are pushing for arbitration, though they don't agree on exactly what kind.
On Monday, the school system requested the state labor board appoint a third party fact-finder on the matter. The outside arbiter would review the negotiations for up to 40 days and then make a recommendation.
School system spokesman Kenn Marshall said the method has never been used before in these types of negotiations.
"We've been at this now for two years," he said. "We've been at this longer in the past, but we're just trying every tool available."
The fact-finding method is nonbinding, and union president Ken Mash said he thinks it's a stalling tactic.
"Instead of doing that, let's do binding arbitration," he suggested. "If you're interested in going in front of neutral parties, let's go in front of neutral parties but let's do it in a way that's going to bring this to some conclusion."
In the past when the union has asked for binding arbitration, the school system has always denied it that option.
A spokesman for the system says it's not comfortable leaving contract decisions to third parties.