Commentary: NJ's school funding formula is as broken as the pension system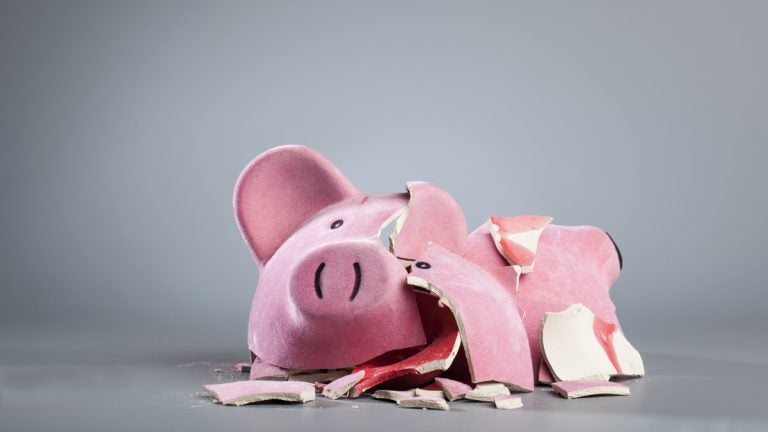 On Tuesday New Jersey Education Commissioner David Hespe had the hapless task of appearing before the Senate Budget Committee to explain next year's school aid budget. For some, the Christie Administration's proposal for education of $12.7 billion, 38 percent of the state's $33.8 billion total budget, is an ethical and legal violation of N.J.'s 2008 School Funding Reform Act, which is supposed to calculate annual state school aid.
This argument mirrors similar criticisms about N.J.'s pension system, long underfunded and under water. . Both the pension and education funding formulas share one basic problem: they're both divorced from economic reality."
A little history. New Jersey's school districts used to be funded mostly through local property taxes. The result was that some wealthy districts with lots of property taxes at their disposal spent more than twice as much per pupil than poor districts. That's a clear violation of the State Constitution's mandate that all public school students have access to a "thorough an efficient education system." So 30 years ago Education Law Center stepped in to litigate the famous Abbott cases, named for Raymond Abbott, listed first in the alphabetical list of plaintiffs. The State Supreme Court, in a ruling still heralded as one of the most progressive school funding decisions in the country, ordered that the state must provide compensatory funding to 31 poor districts, known as "Abbott districts." Thus, the Abbott rulings were supposed to level the playing field between rich and poor school districts.
But Abbott has aged too, and demographics have shifted. Poor families no longer cluster in urban centers but are spread throughout the state. Yet there's no mechanism in Abbott for economically-disadvantaged children who happen to dwell in non-Abbott districts.
Enter former Governor Jon Corzine, not the first elected official to view the Abbott remedy as an albatross, but the first to succeed at rendering the Abbott cases moot, at least briefly. Corzine wasn't just concerned about the cost of Abbott funding and N.J.'s changing demographics, He was also eying the state's liability in the context of a new lawsuit called the Bacon cases (the first plaintiff listed is Rosalie Bacon). This case, still being litigated, argues that 16 South Jersey suburban towns are just as poor as Abbotts but receive less aid. If the courts ruled in favor of Bacon, Corzine worried, state school aid would break the budget.
In 2008, by the strength of one vote, the New Jersey Legislature passed the School Funding Reform Act (SFRA), which directs compensatory funding not to school districts or zip codes but to individual children. E.L.C. challenged the new formula in court and lost, with this clarification: the court's Special Master ruled that if the state didn't fully fund at the levels under the SFRA, the state could revert to the Abbott formula.
Enter reality, or at least the recession. No governor has ever been able to fully fund SFRA. On Tuesday Comm. Hespe explained, "that formula [SFRA] is underfunded to make ends meet." He added that it's an "issue of what's possible — what's the world of possibility in these tough financial times."
Sound familiar? There's a common thread here between N.J. school aid and pension woes. Both funding formulas rest on optimistic fiscal projections that are rendered moot, or at least unrealistic, by gloomier-than-predicted tax revenues and returns on investments.
The school funding formula is currently underfunded by $1.1 billion. The state pension system is currently underfunded by $83 billion (although John Bury puts the pension deficit at $158 billion and says the system will be depleted in three years).
We can't come up with either sum, nor can we perform some kind of alchemy and go back in time to force Govs. Corzine and Christie to make appropriate pension payments, or convince Gov. Jim Florio to not fudge the rate of returns, or get Gov. Christie Whitman to stop borrowing money to pay for benefits, or keep Gov. Donald DiFrancesco from increasing pension benefits for current and retired public workers by 9.12 percent.
Call us quixotic. Call us irresponsible. In the cases of both pensions and school funding, it would be more constructive for students, state workers, and taxpayers to be able to call us honest and realistic. At the hearing on Tuesday, Sen. Jennifer Beck (R-Monmouth) said, according to NJ Spotlight, that "the funding formula has grown virtually defunct, and the Legislature will likely at some point need to craft a new one."
"While we debate and figure out what we will do with the funding formula," Beck continued, "clearly it's not working and we're not using it."
____________________________________________________
Laura Waters is vice president of the Lawrence Township School Board in Mercer County. She also writes about New Jersey's public education on her blog NJ Left Behind. Follow her on Twitter @NJLeftbehind.
WHYY is your source for fact-based, in-depth journalism and information. As a nonprofit organization, we rely on financial support from readers like you. Please give today.